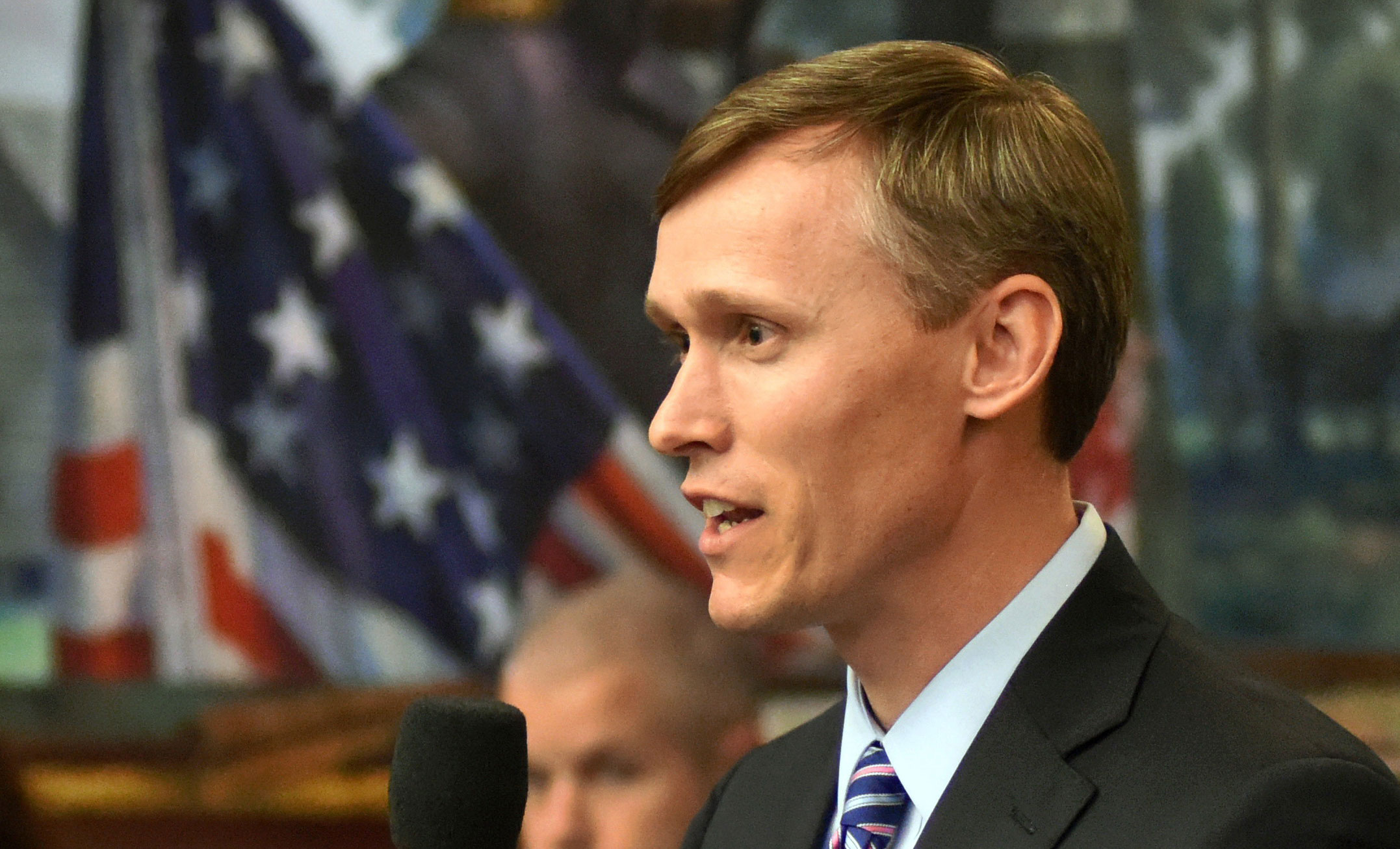 While Frank White continues pumping money into his campaign, newly formed political committee Truth in Politics is up with a new website blasting the Republican Attorney General candidate as a 'liberal' using his 'family money' to seek the statewide seat.
The website, FamilyMoneyFrank.com, promises to be updated daily and the first round of attacks shows the financial connection between White's Attorney General campaign and liberal politicians and organizations — namely, U.S. House Minority Leader Nancy Pelosi and former President Barack Obama.
The connection: The Automotive Free International Trade PAC.
White's father-in-law and employer, auto dealership mogul Sandy Sansing, donated to the fund during the 2008 election cycle. The fund later made contributions to Democratic politicians. During the 2018 cycle, Sansing Holdings has contributed $150,000 to his son-in-law's political committee, United Conservatives, while several of his businesses have chipped in $3,000 apiece to White's official campaign account.
"The same shady money that has bankrolled liberals like Obama into the White House and Pelosi into the Speaker's chair is now bankrolling liberal Frank White as he attempts to go from the showroom to the Attorney General's office," the website says. "We can't trust this salesman with his family's money. Florida shouldn't trust him as Attorney General."
The website also highlights a recent complaint filed with the Florida Elections Commission accusing White of accepting political contributions outside the legal limits.
That complaint, filed by Raymond Mazzie of Tallahassee, seeks to source the large cash infusions White has made to his campaign —his first month in the race saw him pump $1.5 million into his campaign account, and he followed that up with another $1.25 million in May.
Citing White's 2015 and 2016 financial disclosures, the complaint alleges White would have had to liquidate all of his assets to come up with that money. The White campaign says his wife, Stephanie White, contributed the money from a stock dividend.
White is running against former circuit court judge Ashley Moody in the Aug. 28 Republican primary. Current AG Pam Bondi cannot run again due to term limits. The winner of GOP nomination will likely face Tampa Democratic Rep. Sean Shaw in the Nov. 6 general election.
Florida Politics reached out the Frank White campaign and it responded by sending a press release about an unrelated attack on Moody.
Images from the website are below.