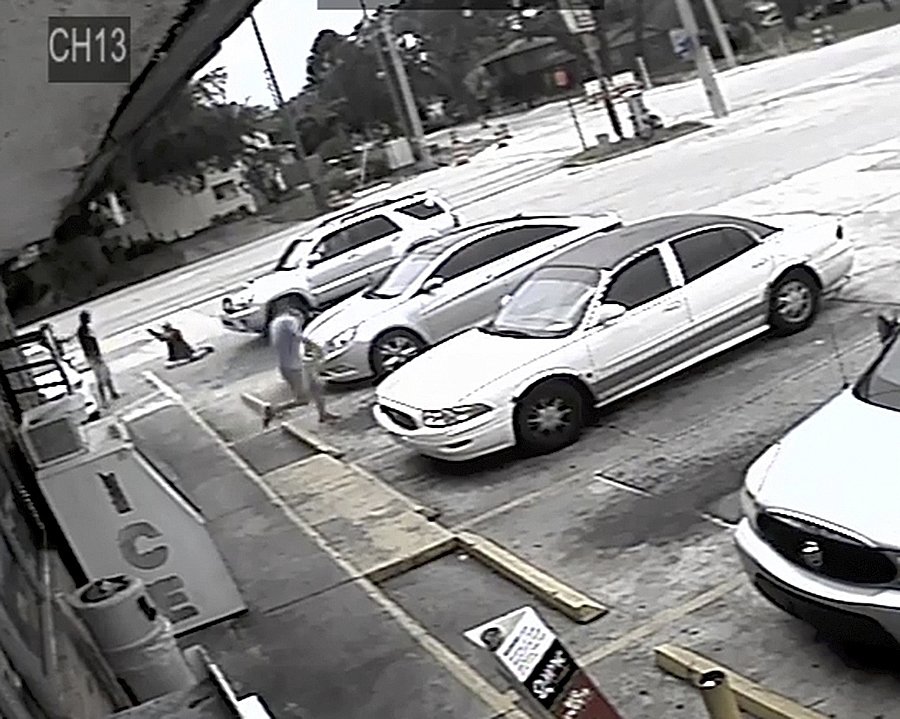 Two Democratic lawmakers are out with a joint statement Tuesday urging the Pinellas County State Attorney to reject the "Stand Your Ground" defense in the shooting death of Markeis McGlockton.
The shooting drew headlines after McGlockton was shot dead following a dispute over a handicapped parking space at a Clearwater convenience store.
Now it's up to State Attorney Bernie McCabe to decide whether charges will be filed against the shooter, 47-year-old Michael Drejka.
Rep. Shevrin Jones issued a statement, which was joined by Senate Democratic Leader Oscar Braynon, urging McCabe to pursue the case.
"The Florida stand your ground law is a license to kill," argued Jones.
"Not only does it disproportionately affect African-American communities and exacerbates racial disparities in our justice system, it has 'justified' the murder of many innocent people and has profoundly shattered the lives of their families."
He went on to call for changes to the law, and also added, "I want justice for the family of the victims. These aggressors need to be held accountable for their despicable actions."
In a letter addressed directly to the McCabe, the lawmakers argue Drejka initiated the confrontation by "verbally harassing" McGlockton's girlfriend, Britany Jacobs. After noting McGlockton did shove Drejka, they say Drejka only fired his weapon after McGlockton "backed away to de-escalate the situation."
The lawmakers conclude that "'Stand Your Ground' is not applicable in this case because Mr. McGlockton was attempting to end the altercation that Mr. Drejka initiated, and did not pose a threat to Mr. Drejka, given that Mr. McGlockton was moving away from Mr. Drejka, and that Mr. McGlockton did not have a weapon."
They close the letter by urging McCabe to "see this case as we do: Michael Drejka murdered Markeis McGlockton."
Pinellas County Sheriff Bob Gualtieri says his sheriffs are unlikely to arrest the shooter with action by the state attorney, as he says surveillance video appeared to show Drejka him defending himself.
But the sheriff did have criticisms of the law in a statement to CNN. He noted for charges to be filed, the state attorney must prove a shooter is not entitled to the "stand your ground" defense by "clear and convincing evidence."
"That's a very heavy standard and it puts the burden on the state," said Gualtieri.
Florida's "stand your ground" law previously attracted attention in the 2012 shooting of Trayvon Martin.
The shooter, George Zimmerman, ultimately did not invoke the law in his defense at trial. Rather, he used the traditional argument of self-defense to beat charges in the case.