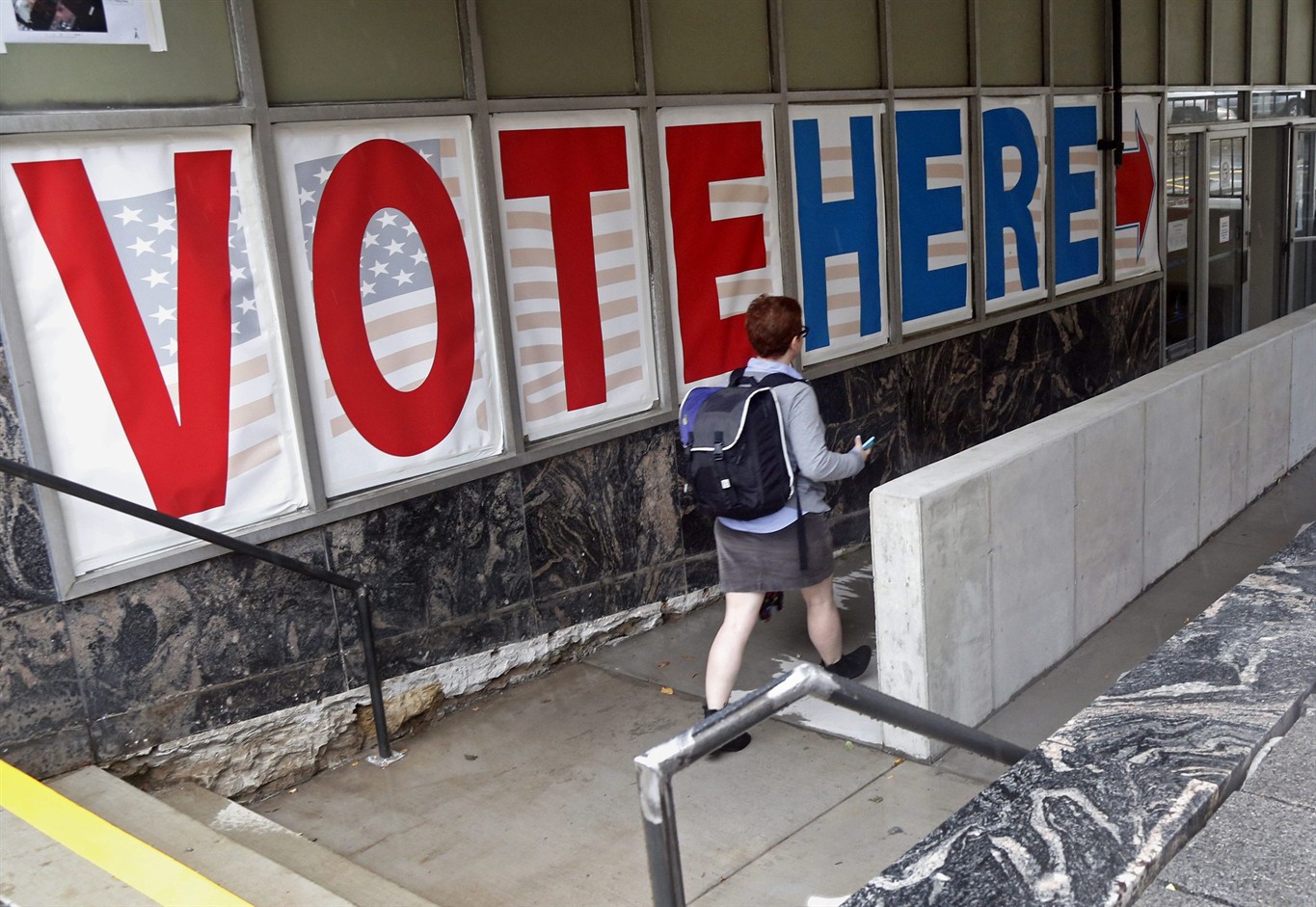 Voting in Florida is a right, not a privilege.
And since life today doesn't run at the same pace as it did back when Ozzie met Harriett (look it up, kids), the government should make it as easy as possible for citizens to exercise that right.
So yes, it was, as League of Women Voters of Florida President Patricia Brigham noted in the following statement: " … truly a victory for the citizens of Florida" Tuesday when U.S. District Judge Mark Walker granted a preliminary injunction against the state's prohibition on early voting at college and university campuses.
Why would the state try to prohibit early voting in such locations?
Oh, let's take a wild guess.
College students generally skew toward more progressive ideas and candidates.
Republican Gov. Rick Scott, who needs every vote he can get to unseat Democrat Bill Nelson in the race for the U.S. Senate, is not progressive.
Republican gubernatorial candidates Ron DeSantis and Adam Putnam are not progressive.
Ergo, logic. 101 would tell us that Republican candidates will lose votes if students can cast early ballots at the place where they go to school and spend most of their time.
It's not always easy for them to track down a regular polling place, so that's where the GOP made its stand.
Tacky.
As the judge noted in his ruling, "This Court can conceive of fewer ham-handed efforts to abridge the youth vote than Defendant's affirmative prohibition of on-campus early voting."
The hammy hand began its subterfuge in 2014 when Secretary of State Ken Detzner ruled that a building the University of Florida planned to use as an early-voting site didn't meet guidelines to qualify as a polling place. That led to what Walker called "a stark pattern of discrimination" designed to suppress on-campus voting.
If the injunction becomes permanent, it has the potential to tip statewide elections. Scott twice won the Governor's race by about 1 percent.
"Across Florida, more than 1.1 million young men and women were enrolled in institutions of higher learning in 2016; nearly 830,000 were enrolled at public colleges or universities," Walker wrote.
"Almost 107,000 staff members worked at these public institutions. Put another way, the number of people who live and work on Florida's public college and university campuses is greater than the population of Jacksonville, Florida — or the populations of North Dakota, South Dakota, Alaska, Vermont, Wyoming, and the District of Columbia."
Trying to hold down the turnout from voters likely to support the other candidate is becoming a pattern for Tallahassee Republicans.
In 2011, for instance, Republicans cut the number of early voting days in the state from 14 to eight and eliminated the option of casting a ballot on the final Sunday before Election Day. Black voters were particularly affected because that final Sunday has become known as "Souls to the Polls" in their churches.
Under withering pressure, Scott relented and signed a law in 2013, restoring much of what had been taken away.
The judge did it for him this time, and it has big implications in a year where students, in general, are registering to vote in large numbers, likely as a response to the mass murder at Marjory Stoneman Douglas High School in Parkland.
It strains credibility to suggest the state's resistance to on-campus early voting has nothing to with what kind of building that might be used as a polling place. It has everything to do with the fear young people might get motivated in a way that might not bode well for the incumbents.
Well, as I've said before, I'm not a lawyer.
In this case, though, I think it's possible to succinctly summarize what the judge felt about the state's argument: Seriously?
And here's the knockout punch: Students rights proved more important than incumbents' privilege.