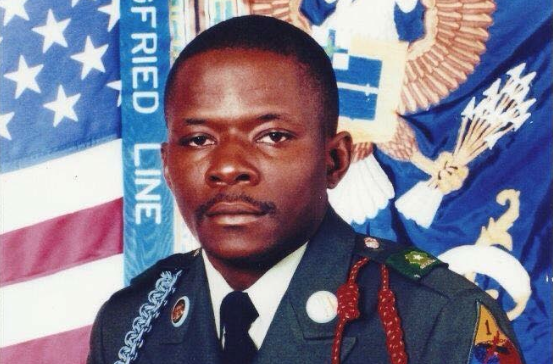 An Oviedo post office is officially being renamed for Seminole County Iraq war hero Army Sgt. 1st Class Alwyn Crendall Cashe after President Donald Trump signed a bill Tuesday that was sponsored by Democratic U.S. Rep. Stephanie Murphy.
"I am deeply inspired by Sgt. 1st Class Cashe's story. My goal in designating a post office in his honor is to ensure more people in our community learn about his heroism and selfless sacrifice," Murphy stated in a news release issued by her office. "Although we cannot bring Sgt. First Class Cashe back or erase the pain felt by those who loved him, we can pay tribute to his remarkable life and legacy."
Cache died from severe burns and other wounds he sustained during action in Iraq in 2005, but not before he saved the lives of several of his soldiers during that battle. For his valor he received the Silver Star Medal. He's also being considered posthumously now for a Medal of Honor, Murphy stated.
Cashe was a Sanford native who grew up in Oviedo, and graduated from Oviedo High School.
With Trump's signature on Murphy's House Resolution 4840, the Oviedo post office at 567 E. Franklin St. is being renamed as "The Sergeant First Class Alwyn Crendall Cashe Post Office Building." Murphy introduced the bill in January. The bill was approved by the House of Representatives in May and by the Senate in June.
"Our family is thrilled to have our hometown Oviedo post office named in honor of Alwyn," Kasinal Cashe White, sister of Sgt. 1st Class Cashe stated in the release. "We are grateful to Congresswoman Stephanie Murphy for her tireless efforts in recognizing the heroism of our brother. We are thankful that she initiated and completed this memorial dedication. We hope this will be another step in the process of recognizing his heroism."
Separately, Murphy is supporting efforts to have Cashe's Silver Star upgraded to the Medal of Honor, the highest award that the military bestows and a decoration that no African-American has received since 1969, her office announced. In March, Murphy wrote to the Secretary of the Army to explain why she believes Cashe has earned the Medal of Honor.
"To be clear, the effort to honor Sgt. 1st Class Cashe does not end with the passage of my bill. I will continue to fight for him to receive the Medal of Honor," Murphy added.