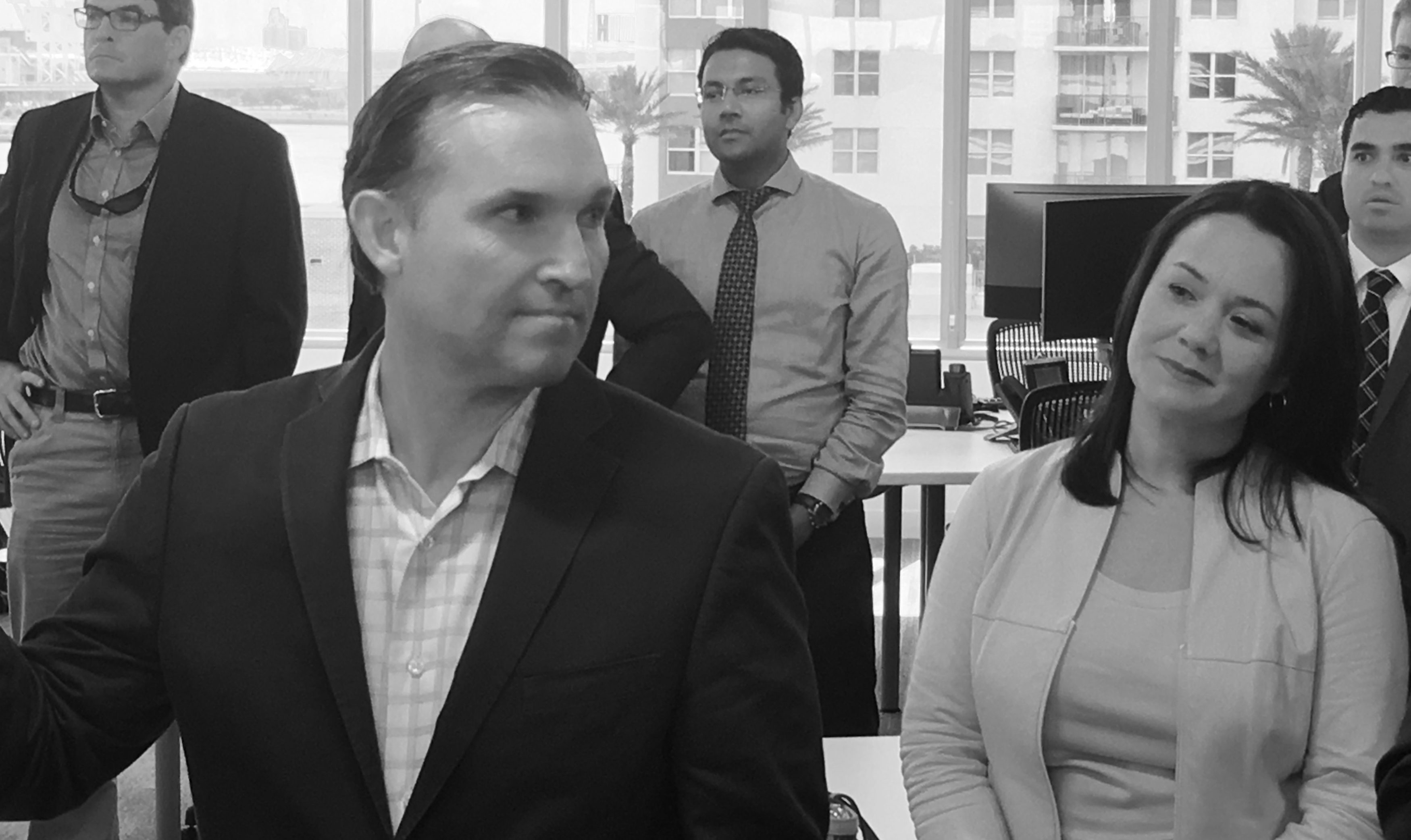 Jacksonville Mayor Lenny Curry raised eyebrows on Twitter Tuesday evening with a declaration of war against his political enemies.
Same s%#t different place. Elected office is loaded w/ amateurs. Folks w/ no ability to implement ideas.Many are full of empty rhetoric & a false sense of self.They survive on the bottom w cheap talk.We will retire some in the fights that matter When it matters. https://t.co/6dNMzC0vml

— Lenny Curry (@lennycurry) July 25, 2018
As compared to the anodyne public personae of his immediate predecessors, Curry's unvarnished criticisms of "amateurs" with "empty rhetoric," a "false sense of self," and "cheap talk" are brutal.
"We will retire some in the fights that matter when it matters," Curry vowed.
Curry, running hard for re-election without a plausible challenger yet to file, even referred to opponents during his budget rollout Monday.
Curry alluded to political opponents, calling them "cynics" pushing narratives of "fear."
In the media avail, Curry wouldn't name them, only saying they were the "same ones who showed up in [his] campaign, during pension reform."
One potential opponent, who has been mulling a run for mayor for months now: former Council President and fellow Republican Anna Brosche.
Brosche, on WJCT's First Coast Connect Wednesday, did not tip her hat regarding whether a run is imminent.
"It's a very big decision. It's not something to be taken lightly. And I tell people from time to time I'm a recovering overthinker, and that's where we are," Brosche said.
Brosche did allow that someone should challenge the mayor, spotlighting her "different vision and different style of leadership" for the mayor's office.
"That's all part of the calculus," Brosche said, noting that she will "take the time that it needs to reach a decision."
The calculus, as it were, may include simple arithmetic.
All told, the Curry operation has nearly $1.75 million on hand, against four filed candidates who have raised, between them, just over $1,500.
Brosche, meanwhile, is caught in a trap: if she is to run for re-election to Council, the Curry machine will target her with a candidate.
Curry's other Council antagonist, Democrat Garrett Dennis faces the same trap.  If he runs for re-election rather than mayor, Curry's political operation will target him as well.
Threats Curry is making to "retire" political opponents are all-too-real.