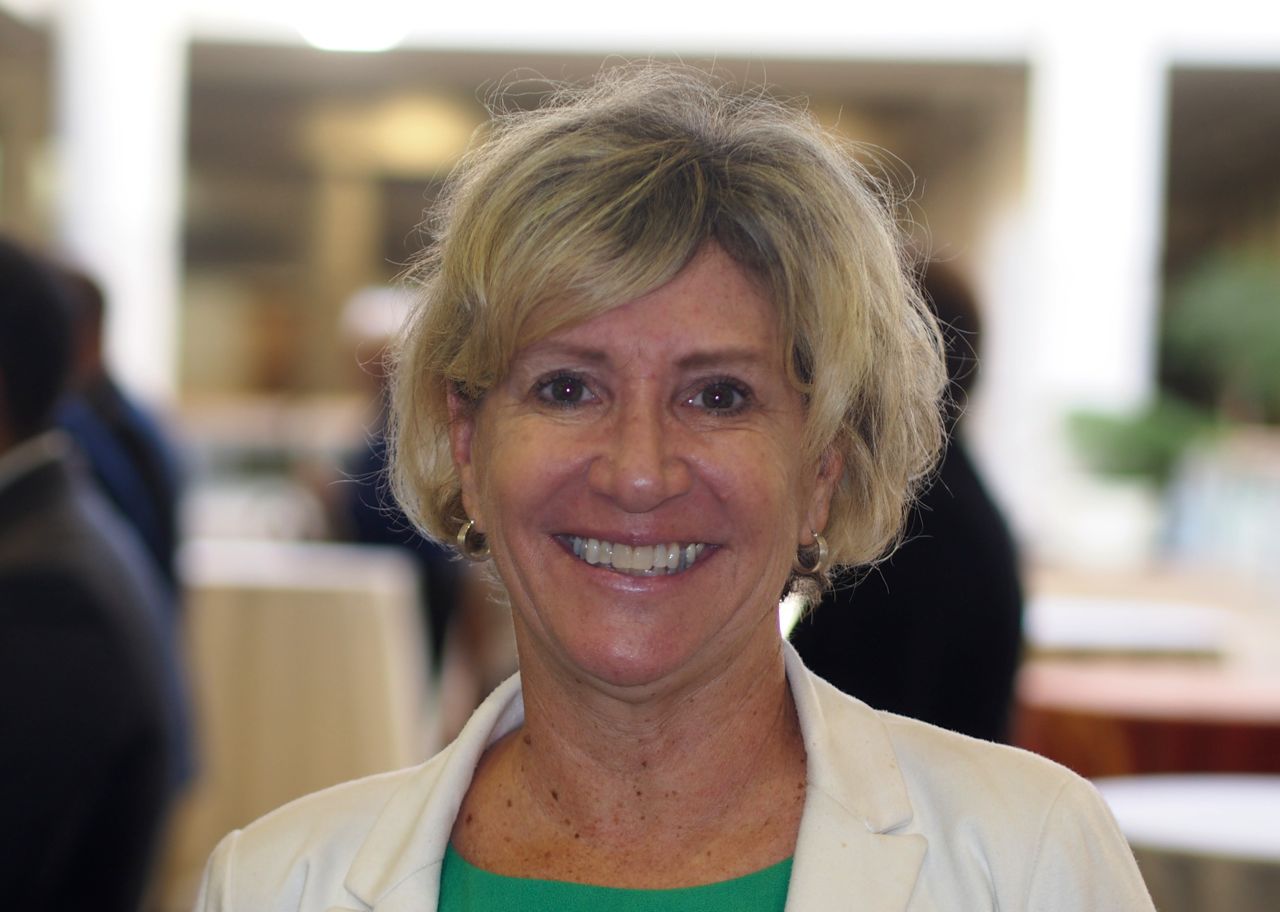 President Donald Trump has become an issue in an Orange County Commission election.
Mailers from the group Citizens for a Better Economy have gone out in District 4 attacking commission candidate Susan Makowski for allegedly being supported by Trump conservatives.
"But Who is Political Insider Susan Makowski?" the mailer asks. "Supported by Trump conservatives."
The mailer concludes: "Don't be fooled."
Don't be fooled, Makowski agreed.
"This isn't about Washington. It's about Orange County politics," Makowski said,
"It's laughable," she added.
But is there any truth to it? And does it matter to voters in District 4, which covers much of southeast Orange County?
And does it matter that the group attacking Makowski for having support from Trump conservatives also, itself, has support from at least one Trump conservative?
The race and the office both are officially non-partisan, yet with inevitable partisan overtones in a county that Democrats are trying to wrestle away from decades of Republican dominance, and which Republicans are trying to hold against a large and growing Democratic registered voters advantage. Makowski is one of two registered Republicans running for the District 4 seat, along with Gina Perez-Calhoun, and there are three Democrats, Nicolette Springer, Kevin Ballinger and Maribel Gomez Cordero.
Brian Mills, chair of Citizens for a Better Economy, which bills itself as a multi-candidate, multi-issue political committee, said, "She needs to answer the question, because his [Trump's] polices and behaviors are infecting every level of government; and if she's going around telling certain HOAs [home owners' associations] and certain voters that she has voted for Trump, she needs to come out publicly and say it,"
"I don't say that," Makowski said. "I'm not out there saying that."
Mills would not say if his group was particularly supporting any of Makowski's opponents.
Reports of polls, fundraising filings, and endorsement announcements all suggest that Makowski and Springer are the leaders in the District 4 contest.
There are a couple of campaign donors to Citizens for a Better Economy, Orange County Auto Tag Agency LLC, and Fast Title LLC, which also have contributed to Springer's election campaign. The two tag companies contributed $5,000 to the political committee on July 13, a couple weeks before the mailers went out.
There are no correlations between the political committee's donor list and the contributors lists for Ballinger's or Gomez Cordero's campaigns.
"That mailer did not come from our campaign. But now that it's been brought to our attention, Susan Makowski has stated at events that she supports Trump and is now trying to deny it," Springer's campaign manager Geraldo Gabriel Atiles stated. "She just needs to tell the truth about her support for Trump. Voters deserve to know, does Susan Makowski support Donald Trump and his policies?"
At least a couple of the 10 other donors to the political committee, interesting, have Republican and even Trump roots, notably Orlando developer Christopher Comins. In 2016 Comins contributed $2,700 to Trump's presidential campaign, $25,000 to the Trump Victory fund, and more than $50,000 to the Republican National Committee. And in the past two years he has given Trump's re-election campaign $5,400, and Trump Victory another $5,400.
Also contributing to Citizens for a Better Economy was CED Strategies, run by former state Rep. Chris Dorworth, though Dorworth has been known to be in political warfare with some Orange County Republicans.
Comins and CED Strategies each gave the group $5,000.
Makowski insisted her base is non-partisan, and that her supporters are incensed by the mailers.
"It has fired up my support base who are not of my party and they are very upset because they see through it, and they know who I am as a person, and they know how I fight for things on a local level," said Makowski, former aide to incumbent Orange County District 4 Commissioner Jennifer Thompson.