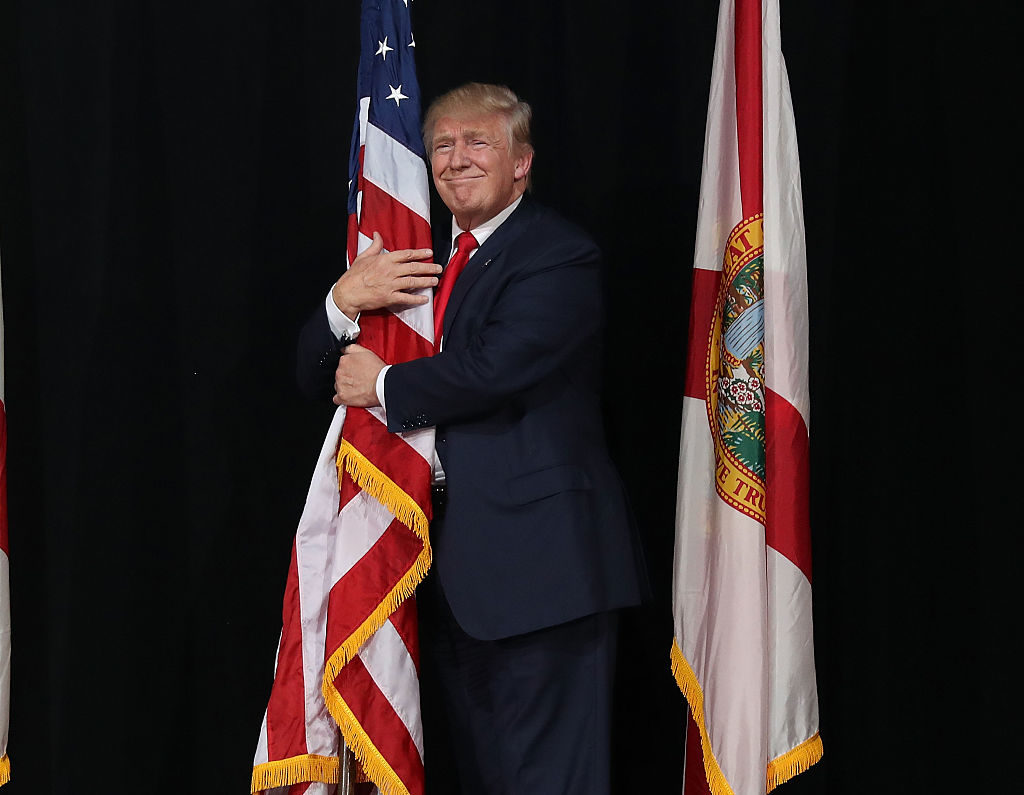 When Donald Trump appears at the Florida State Fairgrounds in Tampa for a rally Tuesday night, he will be on familiar ground.
The president is no stranger to Tampa.
He has visited this city multiple times, both as a candidate and now as president. Even when he isn't in Tampa, the city's connections to him run deep. In March, a $250,000-per-plate fundraiser for the president was held at the California home of Ed Glazer, whose family owns the Tampa Bay Buccaneers.
The state fairgrounds venue is where he appeared just a few days before his victory over Hillary Clinton in the 2016 election. I didn't attend that rally, but I drove past the fairgrounds that night and was taken by the amount of traffic and packed parking lot.
The polls said Clinton was going to win the election.
Something about that night told me they might be wrong.
I did attend a Trump rally at the University of South Florida before he was the official nominee of the Republican Party. Again, the enthusiasm for the candidate was unmistakable.
I remember a few things about that night besides the way his true believers responded to his message.
He was about an hour late getting started. One memory was how the media was kept basically in a holding area for the entire evening. We couldn't even leave to use the restroom, even though one was located just a few feet from the entrance to the media area.
Security, they told us.

Well, OK. But it also seemed like a convenient way to keep the then-candidate's favorite target, those annoying truth-seekers called the media, in an area where he could lob verbal grenades in our direction. And he did.
He wanted people to boo us. He was successful.
I imagine it will be more of the same Tuesday, except that the president will be able to brag about a robust economy. The nation's gross domestic product grew at 4.1 percent in the second quarter. That's the economy's best performance in a decade.
That should make Democrats very nervous.
Trump may be crude, rude, truth-challenged, conflicted, compromised and potentially under indictment. But, damn, the economy is busting tail, and people vote with their pocketbooks.
He will be bragging about the latter part of that statement Tuesday, as you would expect.
He'll call the other stuff fake, as you also would expect.
He also will be explaining to the crowd that they should vote for Ron DeSantis for Governor in the August primary, which is not good news for Adam Putnam. It actually has been kind of sad to watch Putnam invoke Trump's name in his ads while all the while the president has been endorsing his opponent.
And then the president will be gone until he returns again — on which you can count. Florida is a vital state politically and always will be.
It will be a lot different landscape here in November than it is now, though.
Democrats are more focused than they have been in years. They have a real shot at winning the Governor's mansion.
Gun violence will be a major issue in November. The Parkland kids aren't going away.
Education. Healthcare. Traffic.
Income inequality. Climate change (or, as we like to call it here, science).
None of those problems will be solved before the November midterms.
So, while Tuesday's rally will be a party for Republicans and should be quite a show, those other issues aren't fake news. Candidate Trump bragged that he alone could fix them.
Well, any time now …