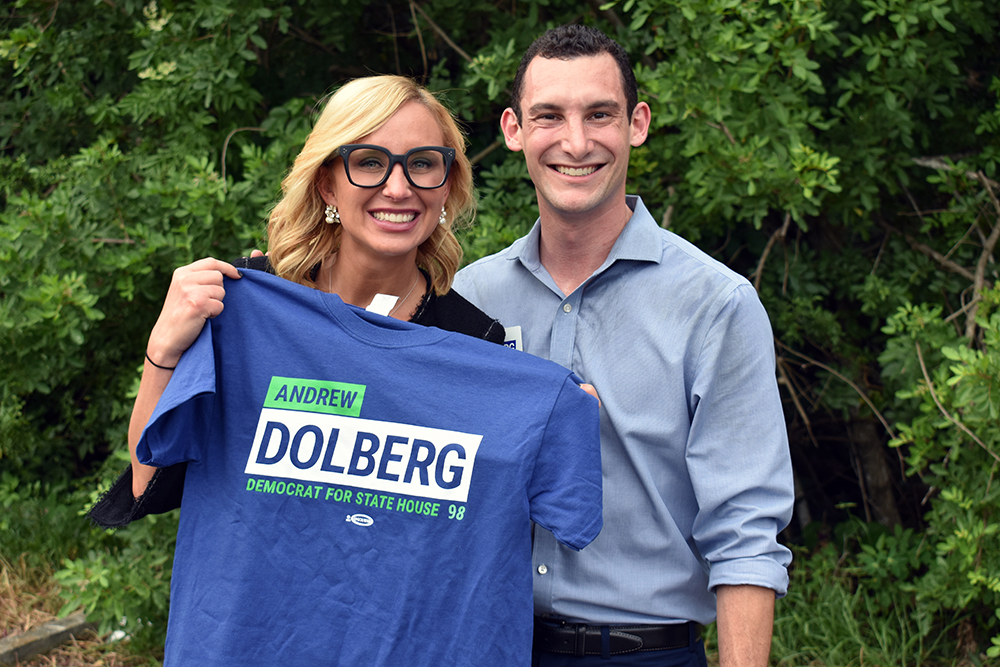 Small business owner Andrew Dolberg has earned a high-profile endorsement in the packed primary for House District 98, as state Sen. Lauren Book announced her support for the Dolberg campaign Wednesday.
"Andrew is exactly the kind of bold and fresh-faced leader we need in Tallahassee," said Book on her decision to back Dolberg.
"In the Florida House, I know that he will be a strong ally on women's issues, a champion for children, and a fierce advocate for Florida's public schools. I look forward to working with him to deliver results for the residents of Broward County."
Dolberg, a Plantation Democrat, is one of five Democrats competing for the nomination in HD 98, making it one of the most competitive Florida House races this election cycle. The district covers parts of Davie, Plantation and Sunrise.
Meanwhile, Book has positioned herself as one of the leaders of the state Democratic party, winning re-election to the Senate unopposed. Book also serves on the Marjory Stoneman Douglas High School Public Safety Commission, established after February's attack in Parkland to prevent further school shootings in the state.
"Sen. Book's record speaks for itself," remarked Dolberg.
"She is one of the most widely respected individuals in the legislature. I look forward to serving with her and I count myself lucky to have her as both a friend and a mentor."
In the HD 98 primary, Dolberg is up against finance veteran Elaine Geller, attorney Michael Gottlieb, comic book shop owner Stephen Korka and former code enforcement officer Daniel Stallone.
The candidates are running to replace outgoing state Rep. Katie Edwards-Walpole, who is not seeking re-election.