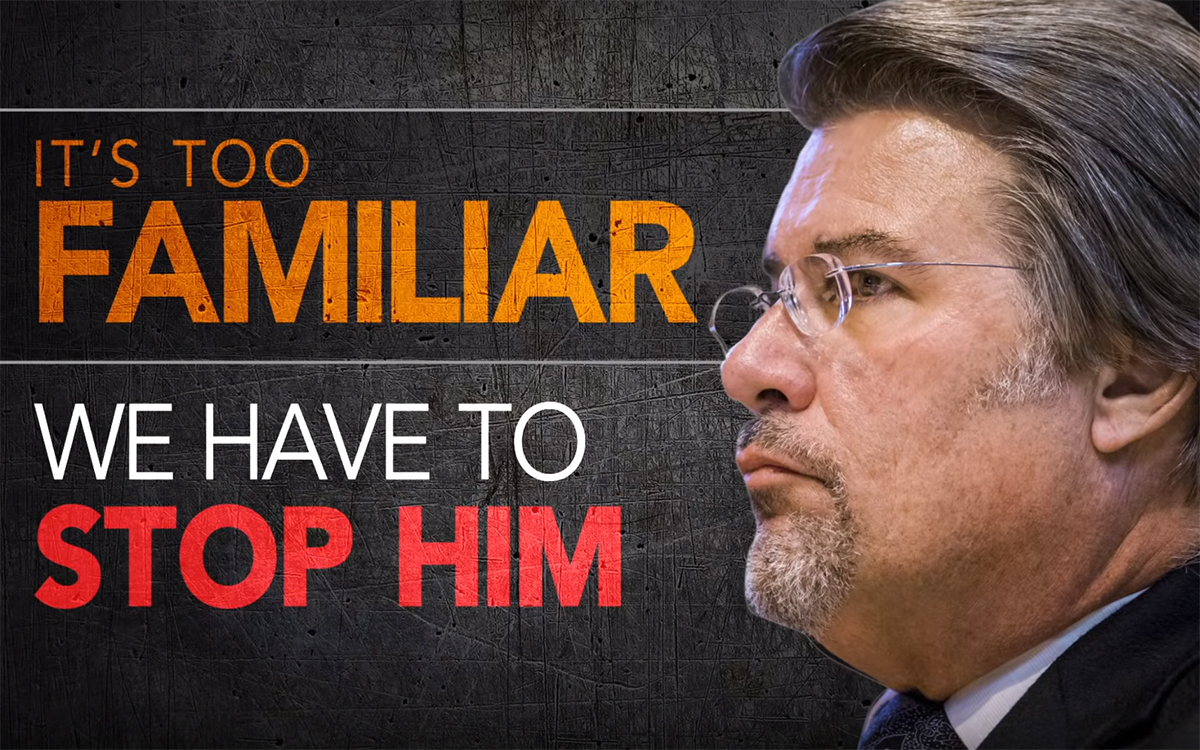 Democratic state Sen. Gary Farmer's words are coming back to bite him.
As first reported by Florida Politics in March, Farmer and Democratic Sen. Lauren Book were the top two names in contention to succeed current Senate Democratic Leader Audrey Gibson, but things went sideways in the Democratic caucus and Farmer made some sexist remarks behind closed doors during the run-up to voting on Gibson's successor.
The exact words said are unknown, but in essence Farmer, of Lighthouse Point, "mansplained" to Book that she couldn't handle the leadership gig because she is a mother to two young children.
Now, a new mailer and video ad paid for by political committee Moms Speak Out are heading out to Senate District 34, and neither one is pulling punches.
"A power hungry politician that bullies and demeans. It's too familiar and we have to stop him. Gary Farmer exposes his true opinion of women, saying Sen. Lauren Book can't lead and fulfill her duties because she's a mother," the video says.
"Will this man do anything to beat this woman? Only after Democrat Kevin Rader called Farmer's words 'sexist,' 'discriminatory' and 'obnoxious' does Farmer back down. Sexist. Obnoxious. Gary Farmer, your time's up," the ad concludes.
The mailer released alongside the video includes a definition of "mansplaining" for those unfamiliar: "(When a man) explains (something) to someone, typically a woman, in a manner regarded as condescending or patronizing."
The front side of the mailer also includes a quote from Book saying, "the thought I can't do my job because I have two young children is laughable and insulting."
The reverse side features a snippet from Rader's letter demanding Farmer apologize to her for his "obnoxious" comments during the caucus meeting.
"I just can't believe that we have a member in our caucus that would insult another member by using sexist and antiquated comments about her children being a hindrance for her to be the leader of our caucus," Rader said. "I entered … with the intention of voting for Sen. Farmer, but I can no longer do so."
The mailer draws to a similar conclusion as the video ad, saying that "it's time we end the mansplaining and say Gary Farmer's #TimesUp."
In a statement to Florida Politics, Book said she didn't appreciate her experience being weaponized by the outside group.
"There is no question the remarks referenced are disrespectful and archaic — they show that whether you're a teacher, doctor, salesperson, or senator, women often have to go the extra mile to be considered on equal footing with their male colleagues.
"But the story and the experience are mine, and mine alone — and I don't appreciate my likeness being used to promote another's agenda without prior notice or permission," she said.
Moms Speak Out opened on July 25 and has not yet filed its first campaign finance report, so the source of the funds paying for the ads is currently unknown. Their attacks come four weeks out from the Aug. 28 primary election, where Farmer is facing a familiar — and angry — foe.
Former Democratic Rep. Jim Waldman filed to challenge Farmer on the last day of the candidate qualifying period, and his surprise announcement was accompanied by a manifesto tearing into Farmer for his vote against the controversial school safety bill that dominated the second half of the 2018 Legislative Session.
Waldman indignance is rooted in the nasty, contentious 2016 primary for SD 34. In that race Farmer hit Waldman hard over two pro-NRA votes he made during his 8 years in the Florida House. In the end, Waldman was shoved into third place behind a woefully underfunded Gwyn Clarke-Reed.
This go-round, Farmer is light-years ahead of Waldman in fundraising. Through July 20, Farmer had raised more than $1.1 million for his campaign and political committee and had $627,000 of that cash in the bank.
Waldman, through the same date, had raised just $11,716 in outside money. He has kicked in another $150,000 in candidate loans, but hasn't shown much in the way of spending — his biggest expenditure is still is $1,800 qualifying fee.
SD 34 is a Democratic stronghold covering coastal Broward County.
Though Waldman and Farmer are the only major party candidates running for the seat, their primary contest will be closed to non-Democratic voters due to write-in candidate Richard Hal Sturm qualifying for the race. SD 34 is one of five state legislative primaries to be locked down due to the so-called "write-in loophole."
The mailer and video are below.