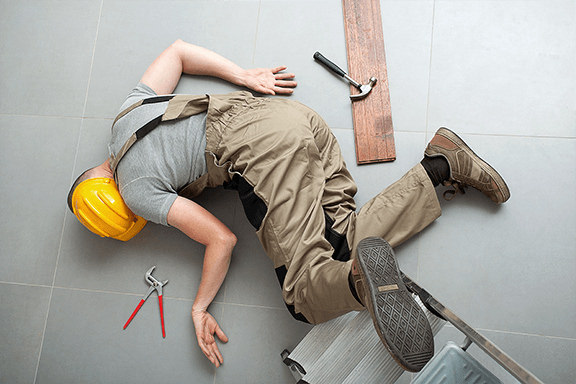 A new law extending mental health treatment to firefighters, police officers, and other first responders with PTSD ranked Florida among the bellwether states in a survey of trends published by a national workers' compensation ratings agency.
The Regulatory and Legislative Trends Report, compiled by the National Council on Compensation Insurance, or NCCI, cites SB 376, signed into law in March by Gov. Rick Scott.
The legislation, initially opposed by the Florida League of Cities, cleared both legislative chambers unanimously.
The only other state to pass such a law was Washington. New Hampshire established a commission to study the topic. Arizona, Kentucky, Minnesota, Missouri, Ohio, South Carolina, and West Virginia debated but did not approve similar measures.
The Florida bill was a priority for Chief Financial Officer Jimmy Patronis, who also serves as state fire marshal.
"PTSD is a hidden killer among our first responders," he said at the time. "It's critical that we do everything possible to ensure first responders are not alone as they cope with the horrific images they see daily. Today was not only a day to honor those we have lost, but to celebrate the lives we could save."
The bill takes effect Oct. 1. Under existing law, first responders must suffer a physical injury to qualify for PTSD care.
Also featuring in the survey is HB 7087, tax legislation passed within 45 minutes of adjournment, which includes language establishing that "marketplace contractors" are not eligible for workers' compensation coverage.
The term encompasses drivers, household workers, and others who connect with customers via apps like Uber, Lyft, or Handy.
Indiana, Iowa, Kentucky, and Tennessee passed similar laws; Alabama, California, Colorado, and Georgia debated but did not approve them.
NCCI has also been monitoring legislation controlling use of prescription drugs for workers' compensation claimants; single-payer health care (legislation passed the California Senate and is awaiting action in the Assembly, but has languished in Florida); and marijuana legalization (nine states and the District of Columbia have legalized recreational use; only Idaho, Kansas, and Nebraska have not legalized marijuana in some form).
In other findings, Kentucky was the only Southeastern state to enact "significant" workers' compensation reforms this year. Florida has debated legislation intended to make it harder to challenge workers' compensation awards in trial courts and boosting oversight of contractors for two years but the House and Senate have been unable to agree.
NCCI is an information clearinghouse for workers' compensation insurers and proposes premium levels in many states, including Florida.