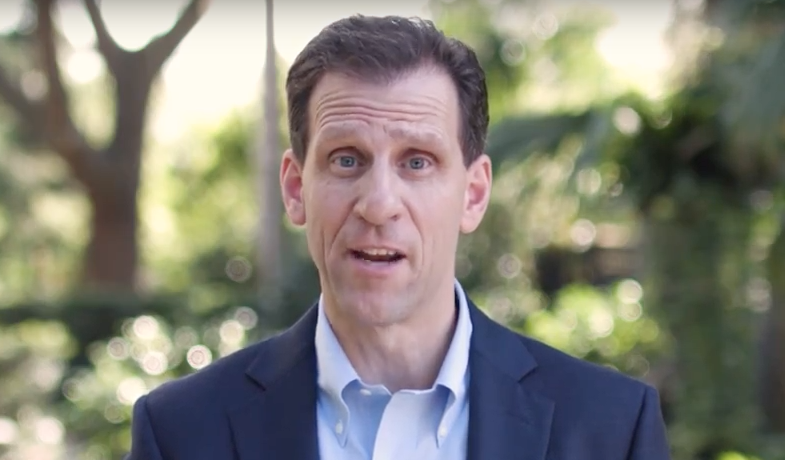 Calling affordable housing one of the two most critical issues facing Orange County, mayoral candidate Rob Panepinto laid out a detailed housing plan Wednesday and pledged to push for $20 million a year in funding.
Panepinto, a Winter Park entrepreneur and leader among Central Florida's business and nonprofit groups, declared that, as a critical issue for the next mayor, he sees affordable housing as "second only to the need for more higher wage jobs."
"Right now, for too many families in Orange County, housing costs are too high," Panepinto states in a 34-second video he released to tout his plan to voters. "In order to lower housing costs, we need to think differently and innovate."
In the video, "Affordable Housing," which the campaign will use in digital advertising, Panepinto briefly goes through highlights of the plan, such as fostering "creative public-private partnerships," land trusts, land acquisitions, and conversions of existing properties.
Panepinto is running against Orange County Sheriff Jerry Demings and Orange County Commissioner Pete Clarke in the Aug. 28 nonpartisan Orange County mayoral election. If no one gets more than 50 percent, the top two advance to a Nov. 6 showdown.
Clarke also has talked in some detail about affordable housing plans, focusing, among other things, on providing Orange County surplus land to nonprofits to develop, though he has not released a plan. Demings has pledged support for affordable housing initiatives but has offered less detail and no specific plan.
In a news release issued by his campaign, Panepinto declared that he would push to commit $20 million per year for four years, enough to build 8,000-10,000 units, with a goal of funding 50 percent through existing county resources and 50 percent from private and nonprofit sectors. He said that some of the money could be offered in the form of low-interest loans, which would be repaid and would replenish the fund for future projects.
The key points of Panepinto's plan include:
— Build a local "Housing Innovation Fund" to reduce private market rents and home purchases that would be a partnership funded through county, business, and philanthropic dollars and be used to offset land, impact, permitting, inspection, etc.
— Seek state approval to abate the first year of county property taxes for first-time homebuyers.
— Expand zoning flexibility for multigenerational homes.
— Streamline current permitting and inspection process that are driving builder (and county) costs that are passed on to the buyer/renter.
— Continue and seek to expand existing community land trust opportunities within the county to ensure the protection of affordable housing options in gentrifying communities.
— Continue to move forward with recommendations from outgoing Mayor Teresa Jacobs' Regional Task Force on Affordable Housing.
— Continue to support the regional Housing First initiative to increase housing options for the chronically-homeless and at-risk, low-income families.
Panepinto said that the money would be controlled and raised locally, and the fund would support private and nonprofit innovation.
"We will no longer be dependent on Tallahassee for support that may or may not be coming. And local politicians can no longer use Tallahassee's raiding of the [state's] Sadowski fund [for affordable housing] as an excuse for local inaction," the release declares.
"A safe and affordable place to call home is part of the American dream, but for too many in Orange County, it is increasingly out of reach. Students graduating from our colleges, teachers and hardworking people in our service industries are living with multiple roommates to make ends meet. It is not sustainable in the long term for a thriving community," Panepinto stated in the release.