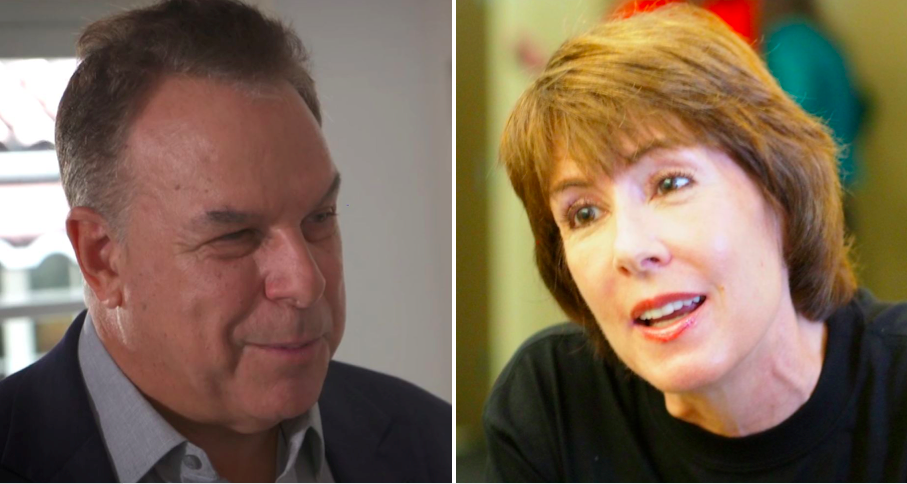 Democratic gubernatorial candidate Jeff Greene stands by a recent attack on opponent Gwen Graham and says Florida's environmental community should be on his side.
Greene, a Palm Beach billionaire, went on air Friday with a television commercial attacking Graham's family ties to the American Dream Miami "megamall."
The ad notes the Sierra Club's opposition to the mall's approval. Today, Greene cataloged other environmentalists' opposition to the project. "Their message? The American Dream is a nightmare for Florida," reads a Greene news release.
The dispatch notes opposition from Kimberly Mitchell, who at one point said she hoped it was "a different Graham" company behind the mall."
"While we are fighting like the dickens to ensure the survival of the Everglades and the source of drinking water for 8 million Floridians," Mitchell said, "mega-developers and projects like these continue to put it all at risk."
Wendi Walsh, principal officer for a Miami chapter of labor union UNITE HERE, called the mall an economic and environmental threat. "The American Dream Mall is bad for workers and our environment. Our economy doesn't need thousands more low-wage, part-time jobs," Walsh said.
"We also don't need more traffic and congestion. We need real solutions to our transit and jobs crisis. This is a rushed plan for a bad project. Right now, Gwen Graham has an opportunity to take a stand on the American Dream mall and oppose it entirely or make sure that it is done in a way that will actually benefit the community and not be an environmental disaster."
The mall, approved in May by Miami-Dade commissioners, is being developed on land partly owned by Graham Companies.
Graham's gubernatorial campaign has pushed back hard on the ads, characterizing them as an attack on her father, former Gov. Bob Graham, as her.
"Jeff Greene knows full well the Grahams aren't building a mall. Greene's entire attack ad is based on a lie and altered news footage," said former Florida Democratic Party Chair Rod Smith. "A Democrat attacking a fellow Democrat only hurts our party's chances of winning in November."
But Greene's campaign dismissed the "series of quotes from politicians defending her actions" as "doublespeak" from Graham.
In addition to the fresh quotes, Greene's campaign also cites criticism of the mall reported by local media through the summer.
WLRN Public Television and Radio in July interviewed South Florida Wildlands Association Director Matthew Schwartz at the proposed mall site. "I hate to use the word 'insanity,' but it's starting to feel that way," he said then. "We're against the approval of these permits, and we're going to organize and advocate."
Miami-Dade Commissioner Daniella Levine Cava in the same report called the mall proposal "absurd."