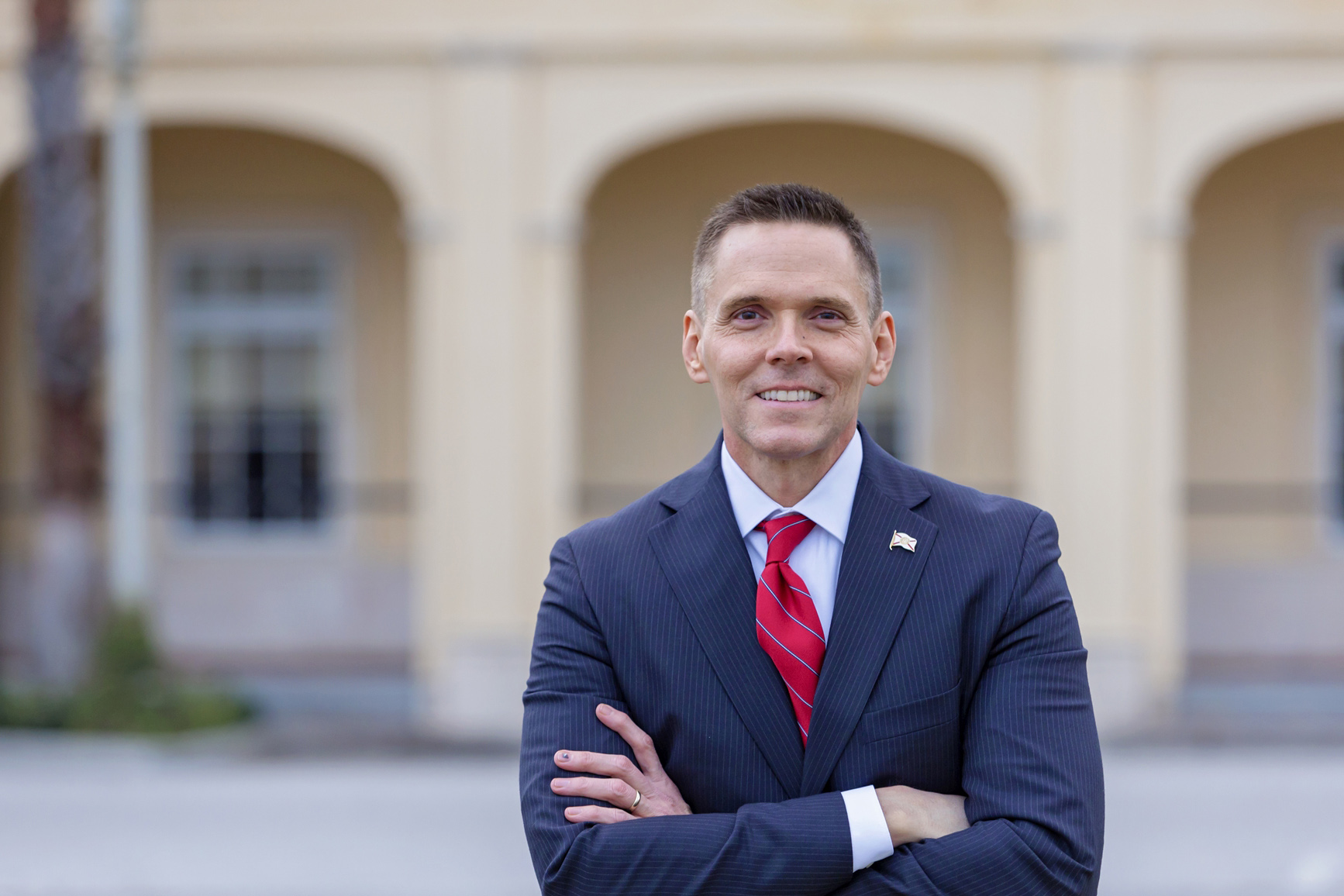 The political arm of the Family Research Council announced Wednesday that it's backing Dover state Rep. Ross Spano's campaign for Congress.
Spano, currently in his third term representing Hillsborough County's HD 59, is one of five candidates seeking the Republican nomination in Florida's 15th Congressional District. When it comes to championing "individual liberties" and "strong family values," FRC Action PAC said Spano was the top pick.
"As a native Floridian, you have a unique understanding of the issues facing your district and the values important to your constituents. As a small businessman, you have been an advocate for family-friendly tax reform," FRC Action PAC executive vice president William Boykin wrote in an endorsement letter.
"You have also demonstrated a strong commitment to life, family, and religious freedom, championing religious freedom by voting to protect churches and adoption agencies from being forced to provide services that might violate their deeply held religious convictions," he continued.
The Family Research Council is a staunchly Christian conservative group that takes hard line stances against abortion and LGBTQ rights and is in favor of increasing the role of Christianity in public life. In addition to endorsements U.S. Sen. Marco Rubio, Attorney General Pam Bondi and numerous other Republican politicians, Spano has received the recommendation of another pro-life group, Florida Right to Life.
"I could not be more honored to receive this endorsement from an organization that prioritizes the protection of our shared Conservative values," Spano said in a press release. "I look forward to continuing this fight on behalf of the constituents in CD15."
Spano faces former Auburndale state Rep. Neil Combee, Lakeland contractor Sean Harper, Brandon agribusinessman Danny Kushmer and Lakeland mental health practitioner Ed Shoemaker in the primary race. A St. Pete Polls survey released early last month showed him in the lead with nearly 32 percent support.
Spano also leads the primary field in fundraising with $157,068 raised including loans through the end of the second quarter. He had $108,275 banked and $88,025 in campaign debt at the end of that reporting period.
CD 15 is split between Hillsborough and Polk counties, with about 10 percent of the district's voters living in Lake County. The district voted plus-10 for Donald Trump two years ago and had been considered a safe Republican seat until Ross' retirement announcement and the subsequent fundraising successes of the Democratic candidates in the race — with the help of self-funding, Lakeland Democrat Kristen Carlson topped the field with nearly $250,000 raised in Q2, while Andrew Learned has raised $223,618 since filing for the seat prior to Ross' announcement.
That led the political handicappers of at the Cook Political Report to shift their assessment of the race from "likely Republican" to "lean Republican." Sabato's Crystal Ball, the prediction newsletter from University of Virginia political science professor Larry Sabato, still lists the district as "likely Republican.
The primary election is Aug. 28.