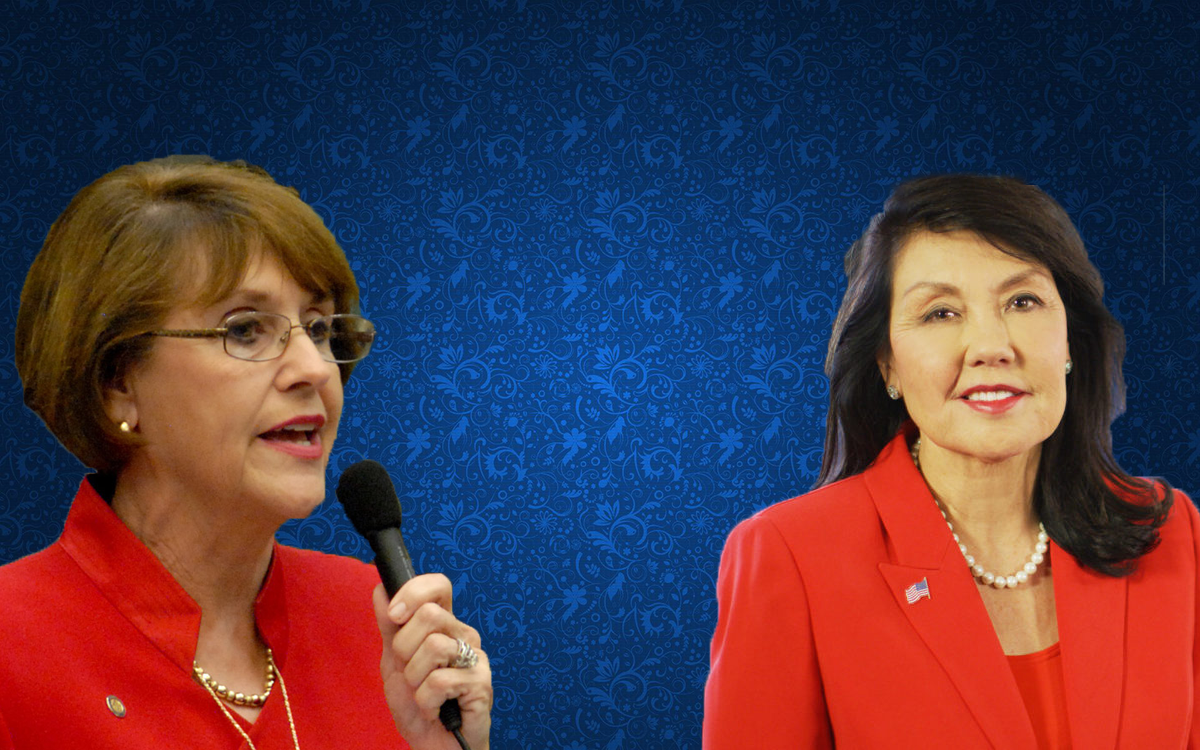 Despite being massively outspent by Keiser University vice chancellor Belinda Keiser, a new poll shows state Rep. Gayle Harrell with a commanding lead in the Republican primary for Senate District 25.
The St. Pete Polls survey, conducted Aug. 8, found Harrell with 48 percent support among voters who said they had either already cast a ballot or that they planned to vote in the Aug. 28 election.
Keiser, who has juiced her campaign with $925,000 in candidate loans, was the pick for just 26 percent of those polled, with a slightly higher share saying they were still unsure which of the two candidates they would vote for.
Among the 22 percent of Republicans who said they had already voted, Harrell's lead expanded to 35 points. It contracted to 44-26, however, among the 78 percent whose vote is still outstanding.
Another piece of good news for Harrell: Voters who know about her tend to like her.
About 51 percent of Republicans offered their opinion on the term-limited state representative, handing her a plus-13 in favorability. The margin was only a little tighter among those who haven't voted, with 35 percent saying they saw her favorably compared to 23 percent with an unfavorable view.
Keiser, the poll found, holds a double-digit lead when it comes to name ID, but there weren't too many fans of the Broward Republican. Of the 65 percent of Republicans who gave their opinion, she scored a minus-16 in favorability. The measure bottomed out at minus-36 among early voters, while those who haven't voted saw her unfavorably by a 35-26 percent margin with 39 percent undecided.
Harrell and Keiser are the only Republicans running for SD 25, which is open two years ahead of schedule due to exiting Senate President Joe Negron's decision to resign the seat rather than serve out the remainder of his term.
The winner of the Harrell versus Keiser contest will move on to face Port St. Lucie Democrat Robert Levy in the Nov. 6 general election.
SD 25 includes the whole of Martin and St. Lucie counties, where Harrell has held elected office for 16 of the past 18 years, as well as part of Palm Beach County. The district is safely Republican — Negron was re-elected with nearly two-thirds of the vote in the 2016 cycle, while Trump carried the district by double digits.
The St. Pete Polls robopoll took responses from 357 registered Republicans who said they planned to vote in the SD 25 primary. It has a margin of error of plus or minus 5.2 percent at a 95 percent confidence level.