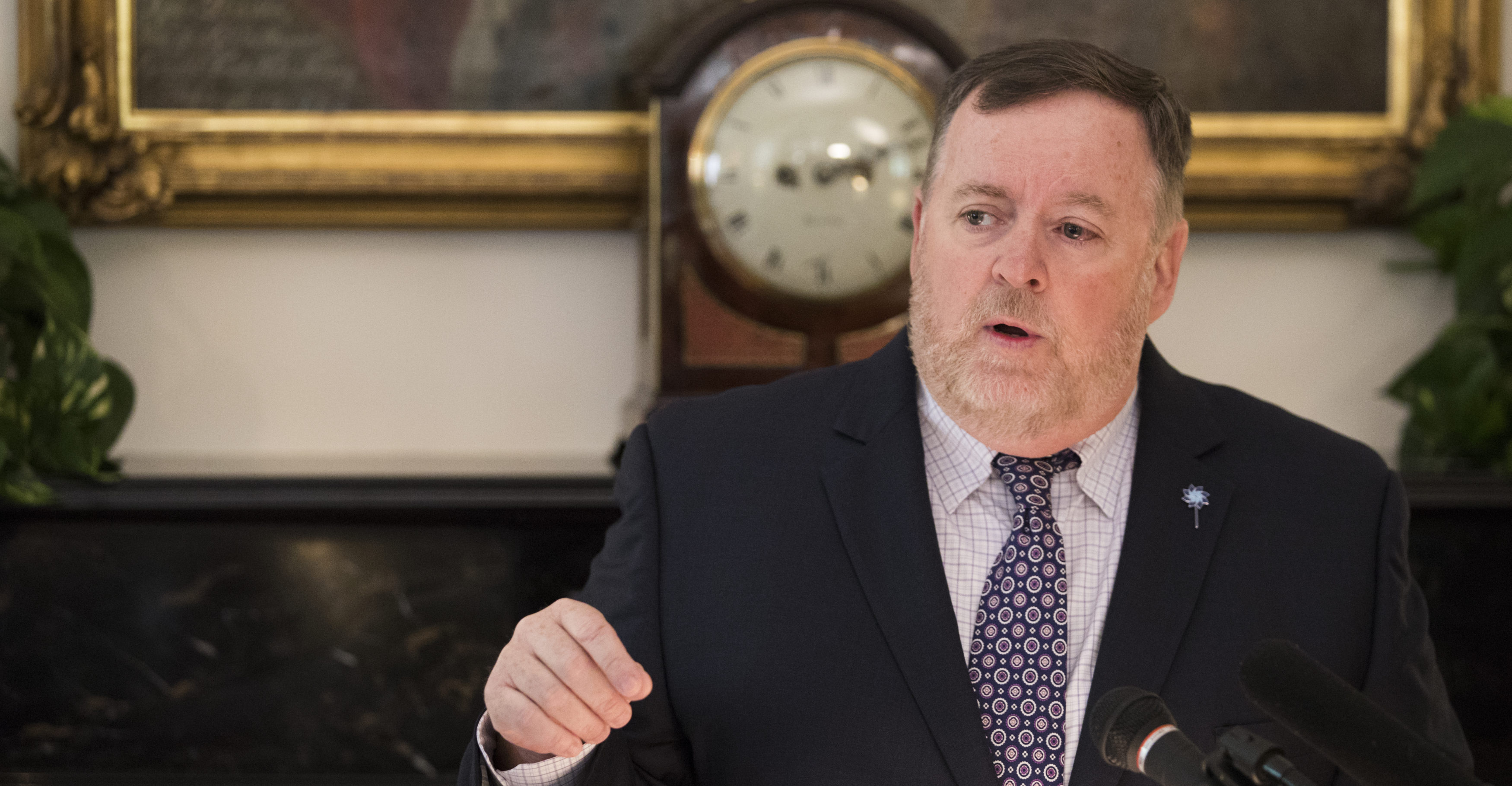 Mike Carroll, Secretary of the Department of Children and Families (DCF), will quit his post effective Sept. 6, Gov. Rick Scott's office announced Friday.
"Mike embodies the ideals and mission of the Department … and has devoted nearly three decades to improve and change the lives of Florida's vulnerable children and families," the governor said in a statement.
"Mike's tenure as secretary is the longest in DCF's 21-year history," he added. Carroll was appointed in December 2014.
He inherited a system documented earlier that year, by the Miami Herald's "Innocents Lost" investigation, as "clearly broken, leaving children unprotected and at risk."
Carroll worked at DCF and its predecessor, the Department of Health and Rehabilitative Services (HRS), since January 1990. Scott, who is term-limited and leaving office in January, did not immediately name his replacement.
The press release from Scott's office said Carroll oversaw "expanded substance abuse treatment services statewide, including medication-assisted treatment for opioid use disorders; achieved record numbers of adoptions; (and) championed anti-human trafficking efforts," among other achievements.
"Throughout his career, Mike has focused on innovative solutions to complicated problems, finding ways to enable better outcomes for children and families," Scott said.
But lowlights during Carroll's tenure include a foster child hanging herself while broadcasting it on social media. Naika Venant, a 14-year-old Miami-Dade County girl who was in and out of foster care starting in 2009, killed herself last year during a Facebook Live video.
"This case is kind of symptomatic of what we deal with," he later told a state Senate committee. "Many of these kids have cracks … they're broken, they're in pieces …
"We're charged as a state agency to put those pieces back together. And we aren't always able to do that. And that's the most tragic thing about our work."
Two years before that, lawmakers heard results of a study into a series of missteps by DCF leading up to the father of 5-year-old Phoebe Jonchuck throwing her off a bridge into Tampa Bay.
"The DCF report concluded Phoebe was subjected to a storm of mental health issues, substance abuse and domestic violence in her short life," the Tampa Tribune reported.
Carroll told legislators he responded by "requiring abuse hot-line counselors to have a four-year college degree and undergo 13 weeks of training, including nine weeks in a classroom," the paper reported.
"Getting (employees) who are qualified to do this work and then getting them to stay on the job is a challenge," Carroll said. "It is very stressful work. The work hours are incredible and not predictable … and you always work with a level of uncertainty.
"Every family you address, every home you walk into, you're asked to make decisions … and you think you make the right decisions but when you walk out of that home, you never know."
And a 133-page internal review commissioned by Carroll in 2016 depicted a dysfunctional agency, with workers feeling "unsupported," "overwhelmed," and "defeated."