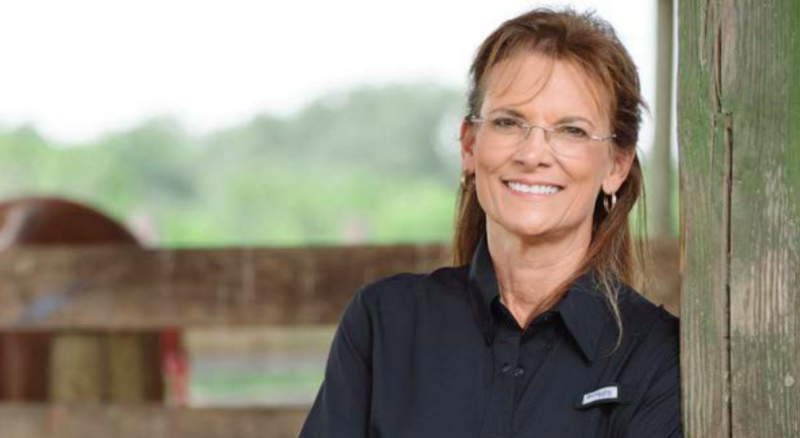 Sebring Sen. Denise Grimsley expanded her list of backers in her statewide bid for Agriculture Commissioner on Friday with a bulk endorsement from three dozen local elected officials from all corners of the state.
The additions came in from mayors across the I-4 corridor, from Temple Terrace to Melbourne; school superintendents stretching from Gulf to Hendry; tax collectors in from the Panhandle to the Treasure Coast; school board members from Duval on one end of I-10 to Okaloosa on the other; county clerks spanning from Suwanee to Martin; and county commissioners from the Florida-Georgia line in Baker to the top of the peninsula in Miami-Dade.
"Florida's next Commissioner of Agriculture will not only work alongside the Governor and other members of the Cabinet, but local leaders as well, which is why I am proud that so many public servants have lent me their support and endorsement," Grimsley said.
"I look forward to continuing to work with local elected leaders, who play such a vital role in their communities and Florida, if elected Florida's next Commissioner of Agriculture. Together, we can further our collective mission of making Florida flourish for generations to come," she continued.
"As Florida's next Commissioner of Agriculture, I will utilize the sum of my experiences that I gained as a farmer, nurse, hospital administrator and running a small business to advocate on behalf of the agriculture industry, as well as Florida consumers," she concluded.
If in addition to those 34 pols, Grimsley added another pair to the already well-stocked quiver of county sheriff endorsements: Hamilton County Sheriff J. Harrell Reid and former Highlands County Sheriff Susan Benton.
For those keeping score at home, that makes for 36 sitting county lawmen — seven Democratic and 29 Republican — backing her bid in the four-way Republican primary to succeed Adam Putnam, who is term-limited and running in the Republican primary for Governor.
Grimsley has been a member of the state Legislature since 2004, first as a member of the Florida House and, since 2012, as a member of the Florida Senate. She currently holds the District 26 seat, which covers all of DeSoto, Glades, Hardee, Highlands and Okeechobee counties as well as parts of Charlotte, Lee and Polk counties.
She's up against Lehigh Acres Rep. Matt Caldwell, retired U.S. Army Col. Mike McCalister and former Winter Haven Rep. Baxter Troutman in the Aug. 28 primary race.
Grimsley has raised $2.65 million since declaring for the race in February 2017 and currently holds the cash lead with more than $1.1 million in the bank between her campaign and political committees, Saving Florida's Heartland and Let's Grow Florida. Caldwell, meanwhile, has raised $2 million since entering the race in April 2017 and has $1.07 million on hand between his campaign and political committee, Friends of Matt Caldwell.
Troutman, however, has pumped $3 million into his campaign fund and raised about $500,000, though his high burn rate has left him with just $315,000 on hand heading into the last leg of the race. McCalister, for his part, has yet to hit $25,000 raised for his effort, even with nearly $19,000 in candidate loans.
The winner of the Republican nomination will be on the November ballot alongside one of three Democrats: Nikki Fried, Jeffrey Porter and Roy David Walker.
The full list of Grimsley's new endorsements is below:
—Melbourne Mayor Kathy Meehan
—San Antonio Mayor pro tempore and Parks Commissioner Elayne Bassinger
—Seminole Mayor and Former House Speaker pro tempore Leslie Waters
—Temple Terrace Mayor Mel Jurado
—Winter Park Mayor Steve Leary
—Calhoun County Superintendent of Schools Ralph Yoder
—Glades County Superintendent of Schools Scott Bass
—Gulf County Superintendent of Schools Jim Norton
—Hendry County Superintendent of Schools Paul Puletti
—Pasco County Superintendent of Schools Kurt Browning
—Suwannee County Superintendent of Schools Ted Roush
—Brevard County Tax Collector Lisa Cullen
—Hendry County Tax Collector Pat Langford
—Indian River Tax Collector Carole Jean Jordan
—Lake County Tax Collector Bob McKee
—Okaloosa County Tax Collector Benjamin Anderson
—Pasco County Tax Collector and former state Rep. Mike Fasano
—Calhoun County Property Appraiser Carla T. Peacock
—Duval County School Board Member Becki Couch
—Duval County School Board Member Lori Hershey
—Highlands County School Board Member Donna Howerton
—Okaloosa County School Board Member Tim Bryant
—Hamilton County Sheriff J. Harrell Reid
—Highlands County Former Sheriff Susan Benton
—Martin County Clerk of Court Carolyn Timmann
—Pasco County Clerk of Court Paula O'Neil
—Suwannee County Clerk of Court Barry Baker
—Baker County Commissioner James Croft
—Clay County Commissioner Mike Cella
—Hardee County Commissioner Colon Lambert
—Hardee County Commissioner Rick Knight
—Highlands County Commissioner Don Elwell
—Indian River County Commissioner Peter O'Bryan
—Indian River County Commissioner Tim Zorc
—Miami-Dade County Commissioner Esteban Bovo
—Pasco County Commissioner Kathryn Starkey