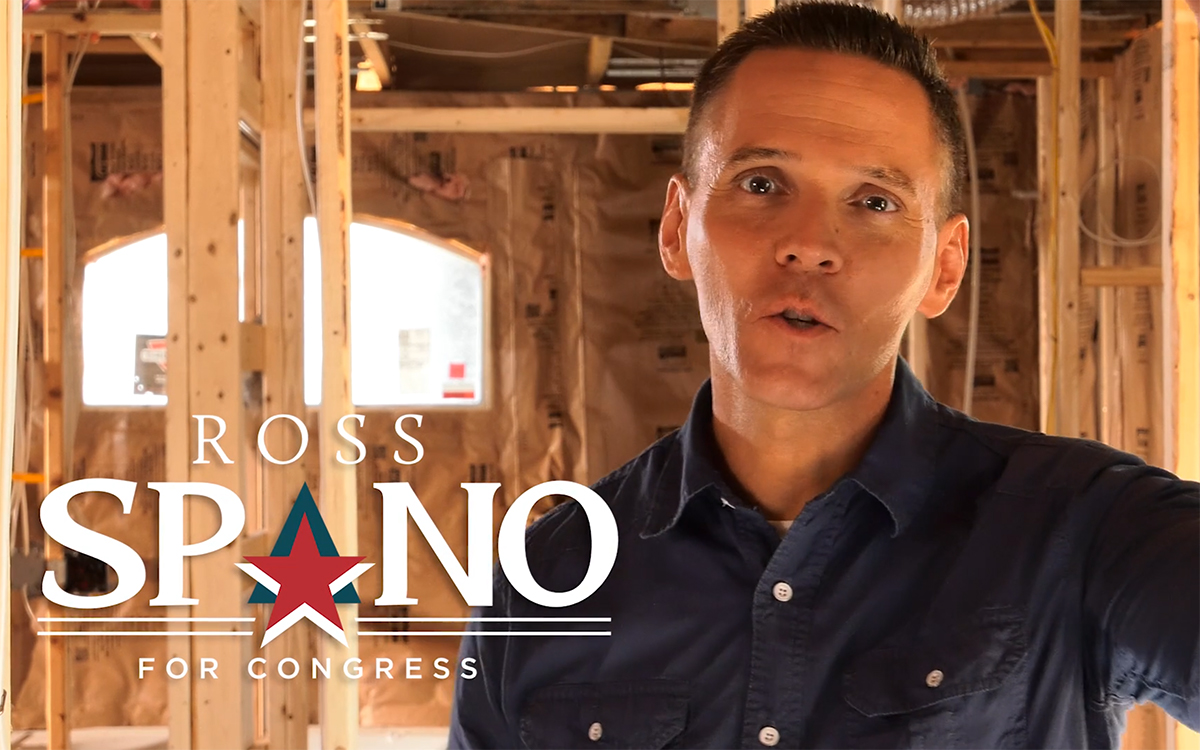 Dover state Rep. Ross Spano has started running his first TV ad in the race for Florida's 15th Congressional District, pitching himself as a candidate who will fight to keep the American Dream "alive and well."
The ad, titled "American Dream," sees the Hillsborough County Republican touch on that concept before rattling off a litany of outside attacks against it.
"My dad taught me that if you work hard, honor God and treat people right, you can succeed. That's our American Dream," Spano says in the ad.
Then a record scratch hits and the ad flashes between images of some of the most disliked politicians, pundits and groups among Republican circles: U.S. House Minority Leader Nancy Pelosi, U.S. Rep. Maxine Waters, a man who appears to be a member of the "Antifa" movement and comedian Kathy Griffin.
"But now career politicians, special interests and liberals are working to kill that dream, attacking our rights and increasingly our values. I'll fight back for you in Congress, so the American Dream is alive and well for the next generation," Spano says.
The Spano campaign said the ad launch is backed up by a digital buy and a TV buy that'll put it on the airwaves throughout CD 15, which covers parts of Hillsborough, Lake and Polk counties. Federal Communications Commission filings indicate the initial media buy runs through Aug. 19.
Spano is one of five Republicans running for CD 15, which is open this cycle due to the retirement of Republican U.S. Rep. Dennis Ross.
He faces former Auburndale state Rep. Neil Combee, Lakeland contractor Sean Harper, Brandon agribusinessman Danny Kushmer and Lakeland mental health practitioner Ed Shoemaker in the Aug. 28 primary election.
A new poll from SCG shows Combee with a double-digit lead among primary voters, however a St. Pete Polls survey released early last month showed Spano, the fundraising leader on the GOP side, up big in the five-way race.
Spano's campaign mentioned his polling position in the ad announcement, saying "as early voting begins in most of the District next week, a succession of three publicly commissioned polls all show Spano with a lead over the rest of the Republican candidates in the field."
The winner of the Republican nomination will go up against one of three Democrats: Kristen Carlson, Andrew Learned or Ray Pena.
CD 15 voted plus-10 for Donald Trump two years ago and had been considered a safe Republican seat until Ross' retirement announcement and the subsequent fundraising successes of the Democratic candidates in the race.
That led the political handicappers of at the Cook Political Report to shift their assessment of the race from "likely Republican" to "lean Republican." Sabato's Crystal Ball, the prediction newsletter from University of Virginia political science professor Larry Sabato, still lists the district as "likely Republican."
Spano's ad is below: