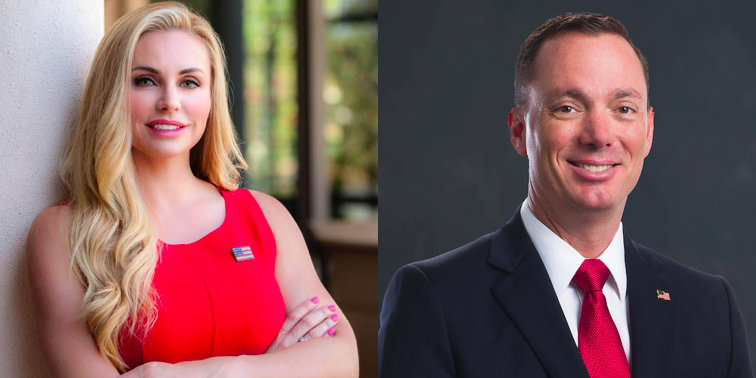 A nationally-watched credential scandal apparently fast-tracked Republican Tommy Gregory as the winner of his party primary before a single vote gets counted.
Now the Sarasota attorney says he spoke with Melissa Howard, who announced she was dropping out of the primary following the revelation she'd mocked up a fake college degree and distributed pictures on social media, and he's ready to put party division in the past.
"I just called Melissa Howard a few minutes ago, and we had a great conversation. She apologized for what she did and for the rancor in this campaign and offered her full support for my candidacy," he said.
He alluded to a contentious primary battle in state House District 73, even before a FLA News Online story last week first called into question whether Howard had graduated from Miami University in Ohio.
"Melissa worked hard in this race. I wish her all the best and I'm sure she will continue to do things in the community through her non-profit work," Gregory said.
Howard on Monday admitted she had wrongly claimed to have completed her degree—she did attend the university from 1991 to 1994—but initially said she would continue in the race.
""What I did was wrong and set a bad example for someone seeking public service," she said in a Facebook message on her now-removed Facebook page. "I am staying in the race and intend to win and lead by example from now on."
Gregory made clear in a statement Monday evening that he considered that a bad move. "Instead of withdrawing gracefully, she is doubling down on her deceit even to the detriment of other Republicans," he said yesterday.
But today, Gregory's focus was on party unity. Howard's name will still appear on the ballot, but once she withdraws with the Division of Elections, votes for her will not count. That means Gregory will advance to the general election contest against Democrat Liv Coleman.
Coleman last night was uncertain who would win the Republican primary and said she was prepared to fight either opponent.
"I offer a strong alternative to what we've seen the last few days and I look forward to the general election contest in November," she said.
Gregory says he's ready to carry the Republican banner in a deep-red district.
"Now we need to move on, and I will be focused on earning the trust of all the voters of District 73 as I lay out our plan to accelerate job and wage growth, invest in world-class schools, and protect our quality of life."