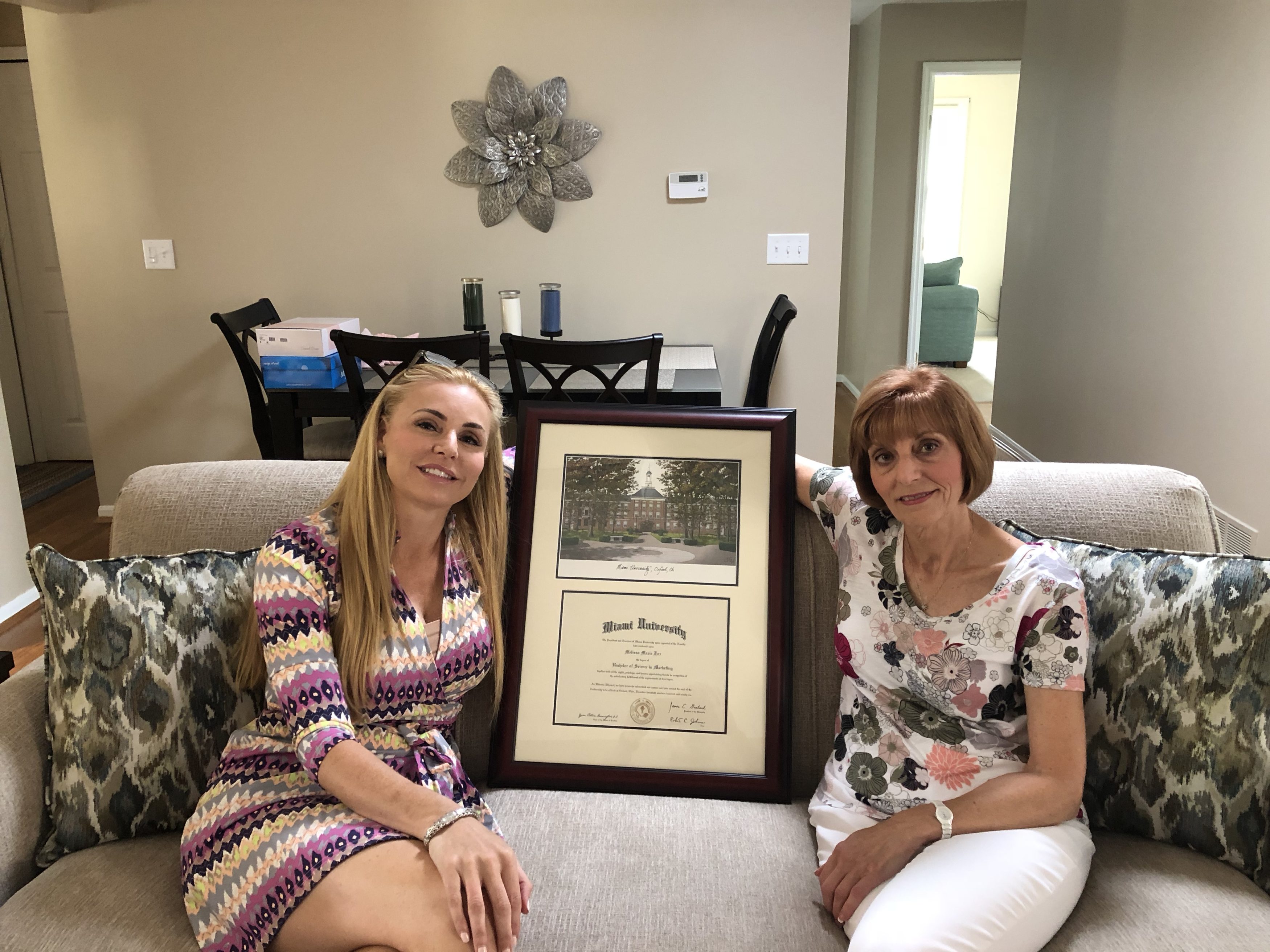 After a weekend of press surrounding allegations she faked a college degree, Republican state House candidate Melissa Howard issued a public apology for misleading the public.
"I would like to apologize to my family and my supporters for this situation. It was not my intent to deceive or mislead anyone," she wrote Monday on Facebook.
"I made a mistake in saying that I completed my degree."
But she also made clear she has no intentions of folding up her campaign for House District 73.
"What I did was wrong and set a bad example for someone seeking public service. I am staying in the race and intend to win and lead by example from now on."
Even if Howard dropped out, it's too late to get her name off the ballot ahead of the Aug. 28 primary. Vote by mail ballots were sent out a month ago. The seat represents portions of Manatee and Sarasota counties, where about 20,000 Republican votes have already been cast.
Howard faced questions about her academic credentials and flew last week to Miami University in Ohio, posting a photograph of herself with a supposed degree from the school.
But when officials at Miami University saw the photo, they called the integrity of the degree into question, noting it listed wrong titles for faculty and listed a major (Marketing) not offered by the university. The bizarre sequence of events drew national media coverage and calls for Howard to drop out of the race.
She also temporarily took down her Facebook page and Twitter page. Both are online again.
As the scandal unfolded, Howard also had to deal with a family health crisis, as husband, Ian, suffered a cardiac event. He has since been released from Lakewood Ranch Medical Center.
Howard, a Lakewood Ranch business woman, is running against Tommy Gregory, a Sarasota attorney, in the Republican primary. The winner of that primary will face Democrat Liv Coleman in the general election.
Gregory, a Sarasota attorney and former JAG officer, said sticking in the race was the wrong thing to do.
"Melissa Howard has lied, broken the law, and been caught red-handed. In the military, she would be discharged dishonorably," he said.
"Yet instead of withdrawing gracefully, she is doubling down on her deceit even to the detriment of other Republicans. I will be making my case that I have the courage and integrity to fight the establishment and clean up the sort of corrupt behavior represented by Melissa Howard."
Coleman was anxious to draw a contrast in herself and Howard. The Democrat teaches political science at the University of Tampa, and considers deceiving voters about academic credentials a huge character issue.
"It's so important that our representatives are role models of honesty and integrity, and that includes how we choose to represent our educational credentials," she said.
"I offer a strong alternative to what we've seen the last few days and I look forward to the general election contest in November because I know voters will want someone who will stand up for the values that they share."
Party leaders in Sarasota and Manatee counties for the moment have said the decision whether Howard should be the nominee remains with voters. In Tallahassee, state House leadership took a similar approach.
Jose Oliva, the incoming Republican House leader, said voters should have their say. "The Speaker-designate has no comment at this time," said Oliva spokesman Fred Piccolo. "The voters of each district will determine the Republican nominee."
—
Material from the Associated Press was used in this post.