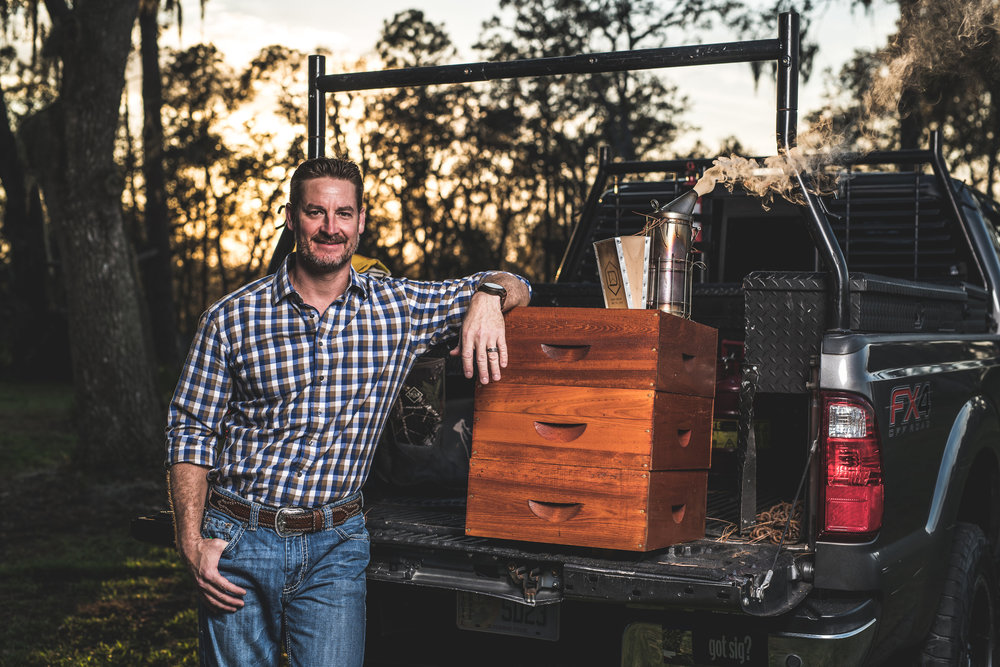 Sarasota state Sen. Greg Steube holds a commanding lead in the Republican primary for Florida's 17th Congressional District according to a new poll commissioned by Club for Growth Action, which is backing Steube in the contest.
The poll, conducted by WPA Intelligence, found the first-term state Senator with a 39-16 percent lead over Venice state Rep. Julio Gonzalez, with 5 percent favoring Charlotte County activist Bill Akins and 40 percent undecided.
The survey also measured name ID for Steube and Gonzalez, and found the former was known by nearly four-fifths of voters in the district and was seen favorably by a margin of 41-17 with the remainder not offering their opinion. About three-quarters of voters were familiar with Gonzalez, an improvement of 28 points since July 16, but his favorability has risen along his recognition. He was underwater 19-33 in favorability.
WPAi included crosstabs on how informed voters were leaning. Among Republicans who had heard of both lawmakers, Steube's lead expanded to 46-19 percent, while Republicans who offered their opinion on both candidates preferred Steube by an even larger 54-25 percent margin. Akins didn't cross 5 percent in either measure.
The Steube campaign touted the results in a Wednesday email, saying they showed he was "dominating the field" and highlighting some other recent successes.
"These results follow two recent straw poll victories for Greg Steube, including a win at the Lakeland Chamber of Commerce Political Hob Nob and an overwhelming 44-point victory at the Cape Coral Chamber of Commerce that saw Steube garner 63 percent of the vote," the campaign said in an email.
Steube and Gonzalez are competing for the seat currently held by U.S. Rep. Tom Rooney, who announced earlier this year that he would not seek re-election in the fall.
Gonzalez held a cash lead at the end of the first quarter, though Steube flew by him in the months that followed, raising more than $400,000 in hard dollars while Club for Growth and another outside group, Liberty and Leadership Fund, announced raising more than $1 million in support of his campaign.
In July alone, outside groups spent nearly $1 million in CD 17 with most of that cash pushing either a pro-Steube or anti-Gonzalez message.
The primary season has also seen a couple of stinging hits on Gonzalez.
The first uncovered some 2016 tweets where he expressed some negative opinions of then-candidate Trump — Gonzalez supported U.S. Sen. Marco Rubio in the 2016 presidential race and has earned his endorsement for Congress this year.
The second, which came this week, hits Gonzalez over a campaign ad that insinuates that Gov. Rick Scott has endorsed him, something Scott campaign manager Jackie Schultz plainly stated was not true. Depending on the language of the ad, that misrepresentation could be a violation of state elections law.
Steube launched his campaign with dozens of backers already in tow, and has since added an official thumbs up from the National Realtors PAC and several conservative groups, including the National Rifle Association. Gonzalez landed a major coup with an endorsement from the U.S. Chamber of Commerce, but has fewer orgs backing up his bid.
CD 17 is a safe Republican seat that sprawls across parts of Sarasota, Lee and Polk counties as well as the whole of Charlotte, DeSoto, Glades, Hardee, Highlands and Okeechobee counties. Rooney has held the seat since it was redrawn ahead of the 2012 elections.
The primary election is Aug. 28.
The WPAi poll conducted 300 live telephone interviews (30 percent cell phone) of likely Republican primary voters on Aug. 8-9. Respondents were selected at random from the Florida voter file using Proportionate Probability Sampling based on turnout probability scores for each voter. The poll has a margin of error of plus or minus 5.7 percentage points.
The poll is below.
WPAi poll of the FL CD 17 Republican primary by Andrew Wilson on Scribd