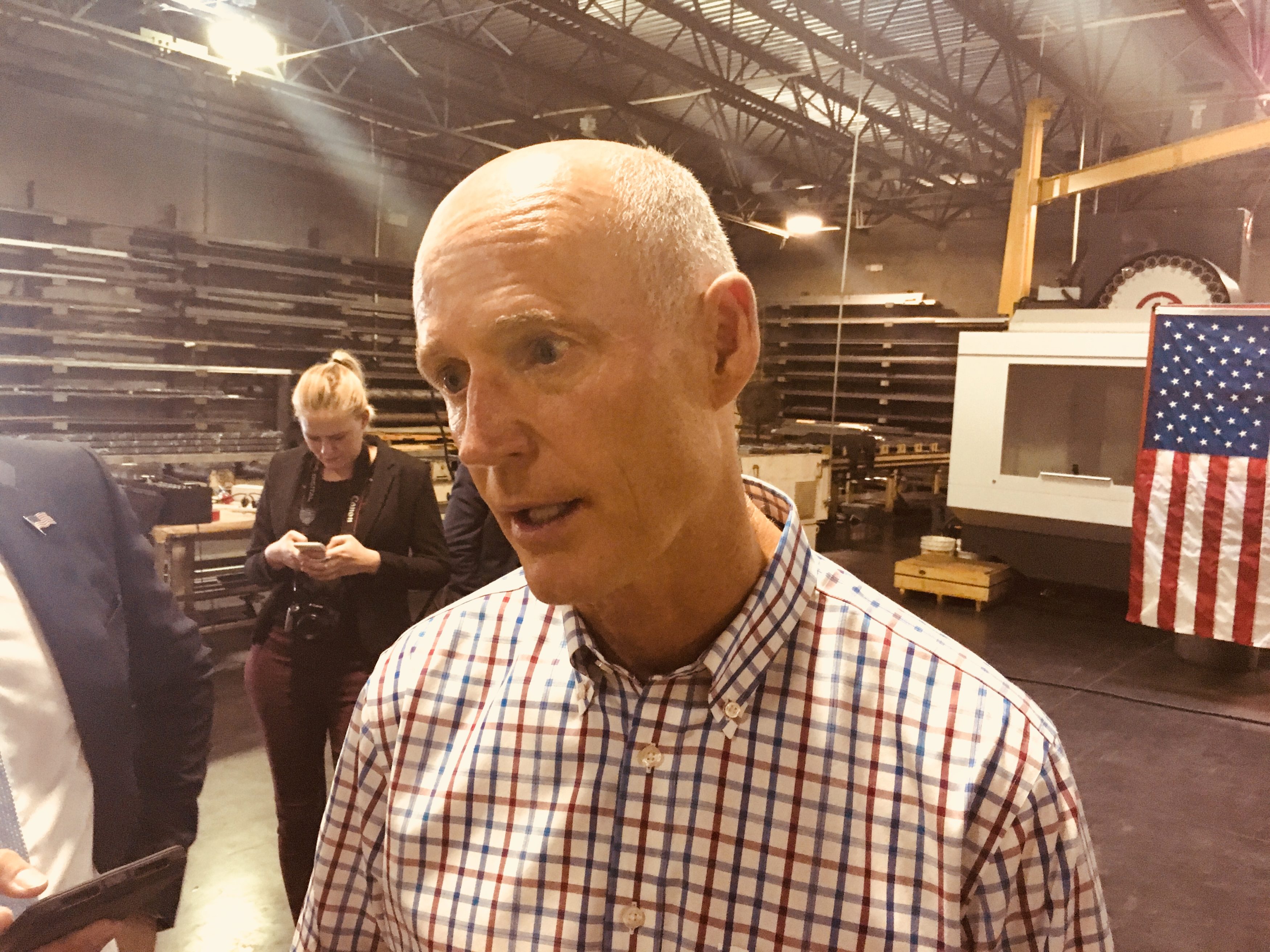 The feud between President Donald Trump and former senior aide Omarosa Manigault Newman has a Jacksonville politics connection, with her husband John Allen Newman currently serving on the JAXPORT board.
Manigault Newman left the White House months back and has since written a book, "Unhinged", in which she has made various charges about the President, including that he suffers from diminished mental capacity. that he may have used racial slurs, and so on.
President Trump has responded with the full dignity of his office on display.
https://twitter.com/realDonaldTrump/status/1029329583672307712
Gov. Rick Scott, in nearby Yulee Wednesday highlighting an endorsement from a manufacturers group, opined during a truncated gaggle (there were no TV cameras) on the latest example of his "partner in the White House" engendering controversy in 280 characters or less, this time by calling an African-American woman a "dog."
"I don't think anybody ought to be insulting people," Scott said, pausing at the end.
When asked, again, if he was willing to denounce what the President said, Scott repeated his original statement.
"I don't think anybody ought to be insulting people," Scott said again.
This is the latest example of Scott, who is mild-mannered in public appearances, not having much of an answer for President Trump's latest sidestepping of conventional mores.
In July, Scott distanced himself from the President's kowtowing at a summit to Kremlin leader Vladimir Putin.
"Putin is not our friend. Putin is not our ally. I don't trust Putin. It clearly appears that Russia tried to meddle in our election," Scott said.
"As a Senator," Scott continued, "I'm not going to trust Putin. I'm never going to consider him an ally. And I'm going to be very skeptical of anything he says."
It took him a second day of media questions to directly reference Trump.
"I completely disagree. I disagree with the president," Scott replied to a press question. "I think Putin, he's not to be trusted. I'm very skeptical of him. I don't think he's a friend; he's a foe."
"I think that there is clear evidence that he tried to meddle in our election," Scott added.
Scott, who is currently in a war of words with Sen. Bill Nelson over Russian interference in Florida elections, has demanded that Nelson provide evidence of his assertions that Russians are currently interfering in county-level supervisors of elections shops.