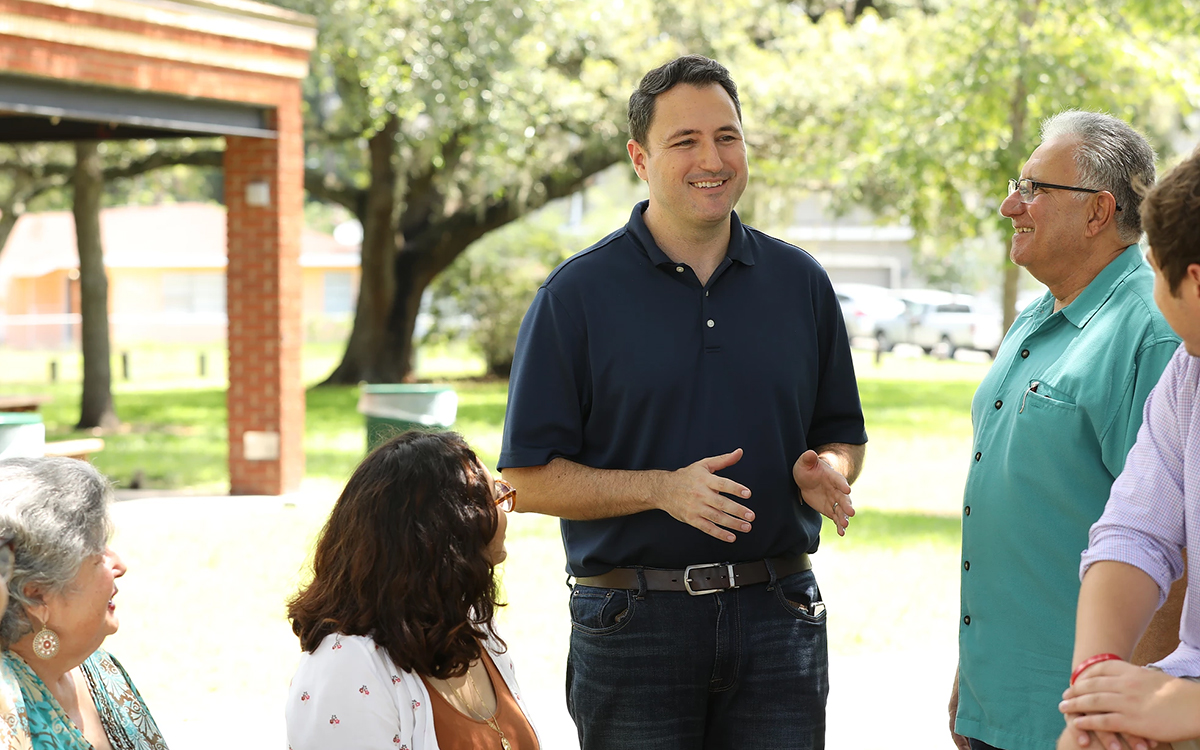 Tampa Democrat Mike Alvarez has launched a new digital ad campaign that contrasts his record against that of his chief rival in the Democratic primary for House District 62, School Board member Susan Valdes.
Sample ads provided by the campaign say that "District 62 has a choice," with the one half of the ad featuring a full-color shot Alvarez and a caption saying he "hired people from our own neighborhoods," and the opposite half featuring a red-tinted picture of Valdes and a caption saying she "fired people to protect her political career."
The Alvarez campaign said the Valdes portion of the ad relates to a lawsuit filed by a former Hillsborough Schools employee who said she was fired after refusing to go along with an effort by Valdes' to get one of her friends a district job. The Alvarez campaign also highlighted Valdes' role in closing the school district's construction department to avoid questions on shoddy work performed by campaign donors she steered contracts to.
Alvarez, by contrast, says he's spent the past several years building up and making hires for Westfall Roofing, where he works as the director of operations.
"When I'm walking our neighborhoods and talking with voters, they want to know what I stand for and how that compares to my opponent," said Alvarez, a U.S. Marine Corps veteran. "This is another way we can inform voters about our records so they can make their own choice about who represents our Democratic values.
"We're making sure that voters know that I'm the real Democrat in the race," he continued.
The Democratic primary for the Tampa-based seat has been contentious, not to mention odd, since Valdes entered the race shortly before the end of the candidate qualifying period.
Her paperwork to run for the seat, was of questionable legitimacy and emails show she pulled strings to have it accepted by the Hillsborough Supervisor of Elections office. Rather than address questions surrounding her candidacy, she went on the attack, accusing Alvarez of mudslinging.
Weeks later, her campaign was again embroiled in scandal after a video surfaced of her dodging a question about whether she would accept campaign contributions from charter schools. In the wake of that video going semi-viral, the Valdes campaign threatened to pull strings and have the man who recorded it fired from his job at the State Attorney's office.
Again, Valdes' response to the allegations only raised further questions, as she claimed the man who made the threats — a consultant that had sent out official communications for her campaign — was not affiliated with her and was merely "a supporter who is incredibly passionate."
And two weeks ago, U.S. Rep. Kathy Castor weighed in on the race by endorsing Alvarez and offering a scathing rebuke of Valdes, whom she accused of breaking the law and misleading voters by falsely claiming to have the Congresswoman's endorsement.
She ended her endorsement by undercutting Valdes credentials on the School Board, saying that "if you support public schools, if you share our Democratic values, and if you want honesty from your elected officials, vote for Mike Alvarez."
Alvarez and Valdes are running alongside Chris Cano in the Aug. 28 Democratic primary for HD 62, currently held by House Minority Leader Janet Cruz, who is running for state Senate and has endorsed Valdes as her successor.
The district is one of five state legislative seats, including three in the Tampa Bay area, to have its primary election locked down by a write-in candidate.
One of Alvarez' ads is below.