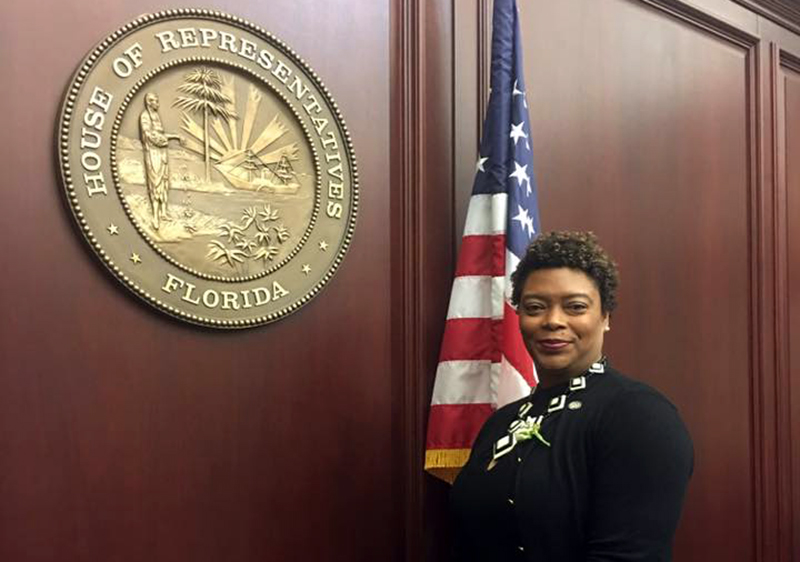 State Rep. Tracie Davis and former Jacksonville Mayor Alvin Brown both ran, and lost, as Democrats on the Duval ballot in 2015.
Davis lost her elections supervisor race in March; Brown lost the mayorship in May.
That link, however, was not enough for Davis to endorse Brown for Congress. On Friday, she broke with her fellow Duval Democrat and backed incumbent U.S. Rep. Al Lawson for re-election to Florida's 5th Congressional District.
Quotes were provided by the Lawson campaign.
"I've seen the work that Congressman Lawson has done for the district and, specifically, for my hometown of Jacksonville," Davis said. "He has done so much to support our veterans, defend affordable healthcare, and to secure funding to improve our infrastructure and the quality of life for our community."
"His record shows that Congressman Lawson is the right man for Jacksonville and Florida's 5th District. I'm honored to endorse him and I am throwing my full support behind him," Davis added.
Lawson said, "As one of my peers in government, Rep. Davis understands exactly what we're up against when it comes to creating meaningful change for the people we represent.  This is why it means so much to receive such support from her.  I look forward to continuing to work with her to improve the quality of life for all of those who call Jacksonville home."
Davis' endorsement may be a bellwether for other Jacksonville endorsements. Typically, she moves in lockstep with Jacksonville City Councilman Garrett Dennis and state Sen. Audrey Gibson.
It will be worth watching, meanwhile, to see if Alvin Brown can score any endorsements to counteract this message.
The Brown campaign is stumbling toward the finish line. He was down by more than 20 points in the only public poll of the race, and the local Florida Times-Union endorsed Lawson over him.