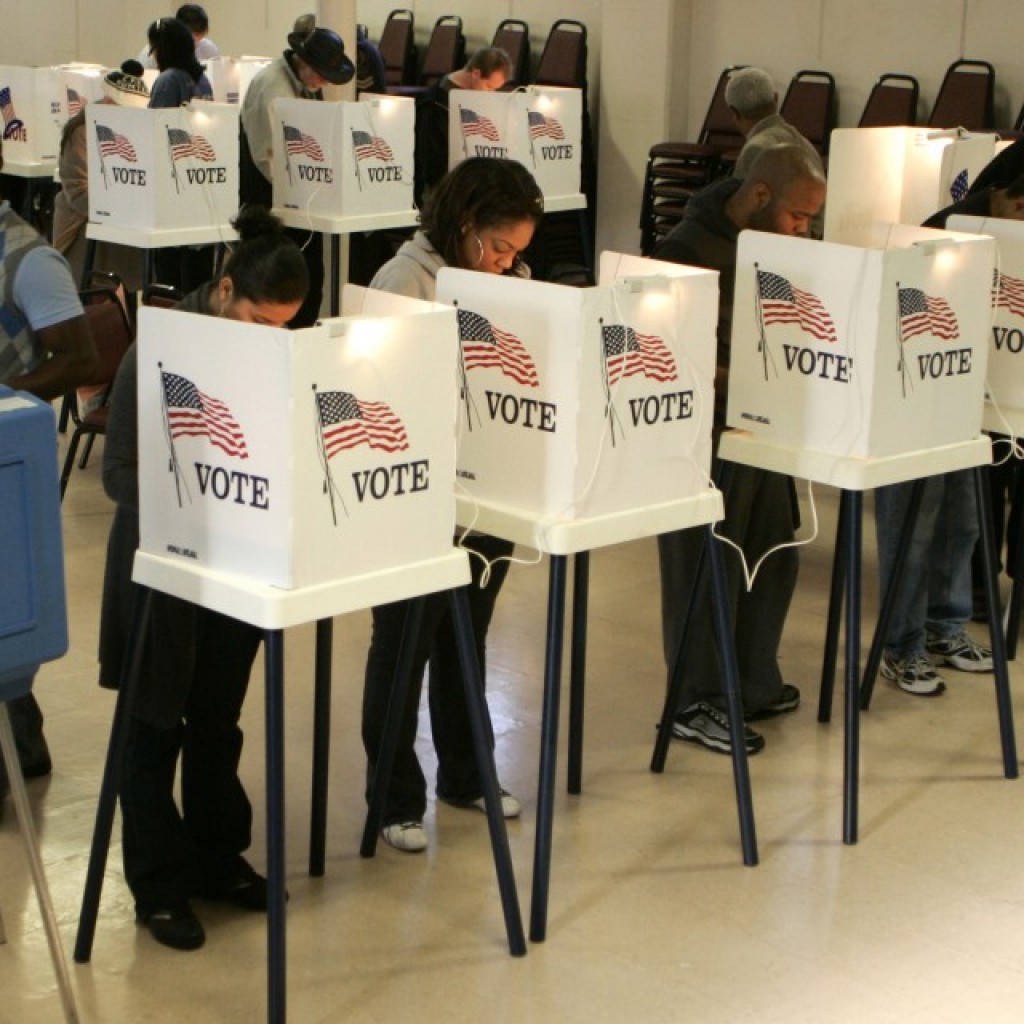 A Republican advantage fills the backdrop as voters head to the polls early across the state on Saturday.
Of the nearly 790,000 mail-in ballots returned as of Friday afternoon, Republicans have the edge with 367,864 ballots cast. Democrats have returned 313,678, according to the Division of Elections.
In the 18 counties that offered early voting this week, Democrats took a slight lead, but not enough to offset the Republican advantage. GOP voters have cast 22,519 ballots at early voting sites, compared to the 26,108 from Democrats returned by Friday afternoon.
With Republicans appearing to show more early enthusiasm, some speculate whether Democrats have the much-hyped momentum — or 'blue wave' — behind them this midterm.
"For all this talk of a 'blue wave,' Democratic enthusiasm isn't anywhere close to Republican energy, and it's showing," said Taryn Fenske, spokesperson for the Republican National Committee. "Florida Republicans are ready to defy history in November."

The RNC, along with the Republican Party of Florida, is making its largest-ever investment in data-driven ground efforts in the state, according to Fenske.
The ROI appears to be promising.
"We are arming passionate Republicans with the skills and tools necessary to reach out to their communities," added Fenske. "It's about Floridians talking to Floridians, neighbor to neighbor."
But while Republicans lead in the most-telling metric, the party is slightly trailing in the total share of ballots returned when compared to final 2014 primary numbers. As of Friday afternoon, GOP voters comprised less than 47 percent of all mail-in ballots. On primary day in 2014, that number was roughly a percentage point higher.
Juan Peñalosa, executive director of the Florida Democratic Party, noted that Democrats make up almost 40 percent of returned mail-in ballots — more than half of a percentage point higher than 2014 numbers. Elections are numbers games, both within and outside of the party.
These numbers, however, can fluctuate between green and red throughout each week.
Peñalosa conceded to us that he does think preliminary voter turnout in a primary election is indicative of enthusiasm to come in the fall, "But it's not the only identifying factor."
What else is there? Peñalosa — echoing what Republicans attributed to their early lead — highlighted nuances in ground game efforts. The party implemented its field program early this year. Ground efforts are typically reserved for after the primaries in midterm cycles, according to Peñalosa.
They've also recruited the "best" candidates, according to Peñalosa, and are fielding competition down the ballot, speaking to voters in rural areas — doing things the party hasn't done before.
While open to 'blue wave' speculation, Peñalosa doesn't think it will stand against time. When early voting is wrapped, he expects his party will have exceeded 2014 tallies.
"I hope Monday is going to be another good day," he said, referencing the impending fresh batch of statewide turnout numbers.