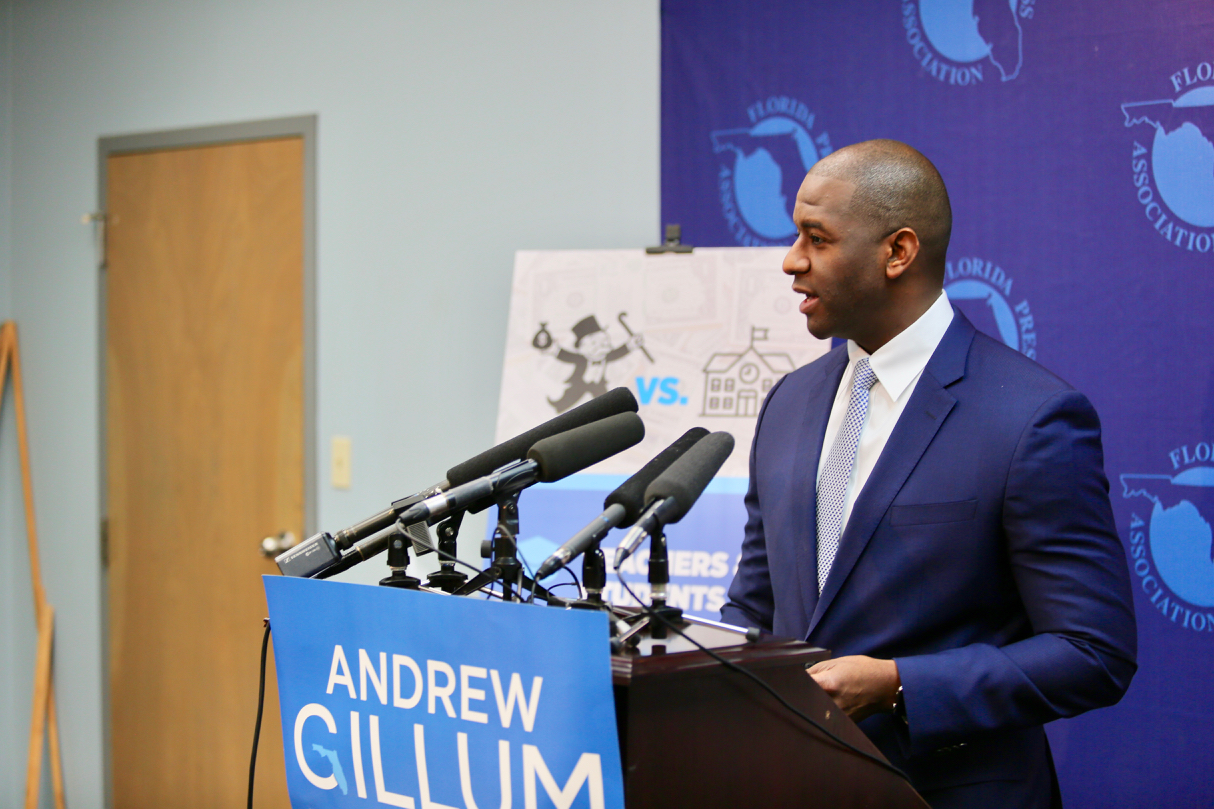 With the latest poll of the Democratic race for Governor indicating that Tallahassee Mayor Andrew Gillum is within six points of frontrunner Gwen Graham, a coalition of progressive groups announced Monday that they will commit $3.5 million to help Gillum get over the finish line.
The coalition, which intends to reach 3 million voters, includes Florida grassroots groups Dream Defenders Action, FLIC Votes, New Florida Majority, The New Florida Vision PAC, and Organize Florida.
Additionally, national groups (Center for Popular Democracy Action, The Collective PAC, Indivisible Action, NextGen America, Our Revolution, and People For the American Way) are engaged.
Many of these groups have backed Gillum before in the process, but the juice Gillum has shown in recent days (including a campaign swing with U.S. Sen. Bernie Sanders) led them to double down.
Almost three-quarters of a million dollars was spent by the Collective Super PAC to go negative on Gwen Graham. NextGen America likewise had committed a million dollars already, Gillum has also had a long-standing relationship with People for the American Way.
That said, the announcement Monday is a clear sign that the groups believe they are getting return on their investment, and will spend to help Gillum turn out young voters and increase his share with African-Americans, Latinos, and Puerto Ricans — keys for victory.
"Gillum's years of public service and unapologetically progressive platform earned him the support of the coalition as he runs to become Florida's first Black and youngest Governor in a Democratic field of otherwise extremely wealthy candidates," asserts a media release.
For Gillum, who has not been able to keep up with Graham, Philip Levine, and Jeff Greene in spending for television ads, the support is crucial, even as he himself has noted it's difficult to coordinate messages of outside groups.
"I try to be my own best messenger," Gillum said in July, "and hope that they can pick up from kind of where I leave off, and frankly create ads and advertisements that use my voice and get my voice out there."
"Obviously we don't get to control what everyone else does. I'm learning more and more about what everybody's doing as I read the news," Gillum added.