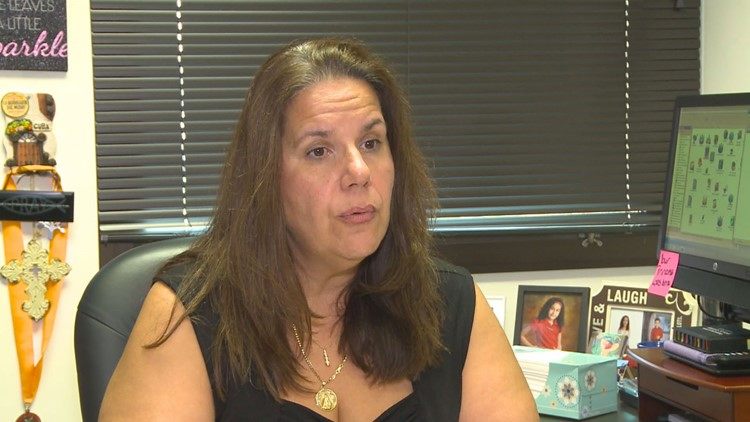 House Minority Leader Janet Cruz announced Monday that she was yanking her endorsement of School Board member Susan Valdes.
Valdes is running in the Democratic primary to decide who will succeed Cruz, the outgoing House Democratic Leader, in House District 62.
"At a time when we're learning Hillsborough schools have (broken) ACs, leaky roofs and lead in their pipes, I must put the needs of our students, parents and teachers first. I stand with candidates who, like me, put our public schools first over for-profit education corps," Cruz wrote on Twitter.
"While Susan Valdes has been a friend for 20 years, I can't stand by her decision to accept support from the voucher industry," she concluded.
While Susan Valdes has been a friend for 20 years, I can't stand by her decision to accept support from the voucher industry.

— Janet Cruz (@SenJanetCruz) August 20, 2018
The statement comes shortly after a pro-Valdes mailer paid for by a charter-backed electioneering communications organization (ECO), called Florida Federation for Children, started hitting HD 62 mailboxes.
Here's the rub: Valdes said early on in her campaign for state House that she would not accept any funding from the charter school industry.
Unlike independent expenditures, ECO expenditures may be coordinated with candidates, so it is possible that Valdes knowingly accepted the support.
Valdes' chief Democratic primary opponent seized on Cruz's tweet, saying Valdes lied to voters when she pledged not to accept charter school funding.
"Susan Valdes made one promise to voters this year. She said she wouldn't accept support from for-profit education corporations and Trump Republicans. Like so many other times in the past, she lied," Mike Alvarez said.
"These Republican billionaires have been destroying public education all over America. Now they're colluding with Susan Valdes to trick Democrats. I join teachers, working families, and Democrats all over Hillsborough in thanking Janet Cruz for pulling her endorsement and condemning Susan's latest lies.
"Hillsborough families deserve an honest representative who represents our Democratic values — Susan Valdes has broken our trust for the last time.
"This lie, and the resulting loss of an endorsement, is just the latest in a series of gaffes from Valdes. Her campaign has lurched from one controversy to the next," Alvarez said.
Cruz's tweet came just hours after Alvarez landed the support of Tampa Mayor Bob Buckhorn.
His campaign has also recently added the endorsement of Democratic U.S. Rep. Kathy Castor, who lambasted Valdes for a campaign mailer that included a picture of Valdes next to the congresswoman, suggesting Castor had endorsed her campaign.
Alvarez and Valdes are running alongside activist Chris Cano in the Democratic primary for HD 62, one of five state legislative seats, including three in the Tampa Bay area, to have its primary election locked down by a write-in candidate.
The winner of the Aug. 28 primary will face write-in Jose Vazquez in the general election. No write-in candidate has ever won elected office in Florida, at least in modern times.