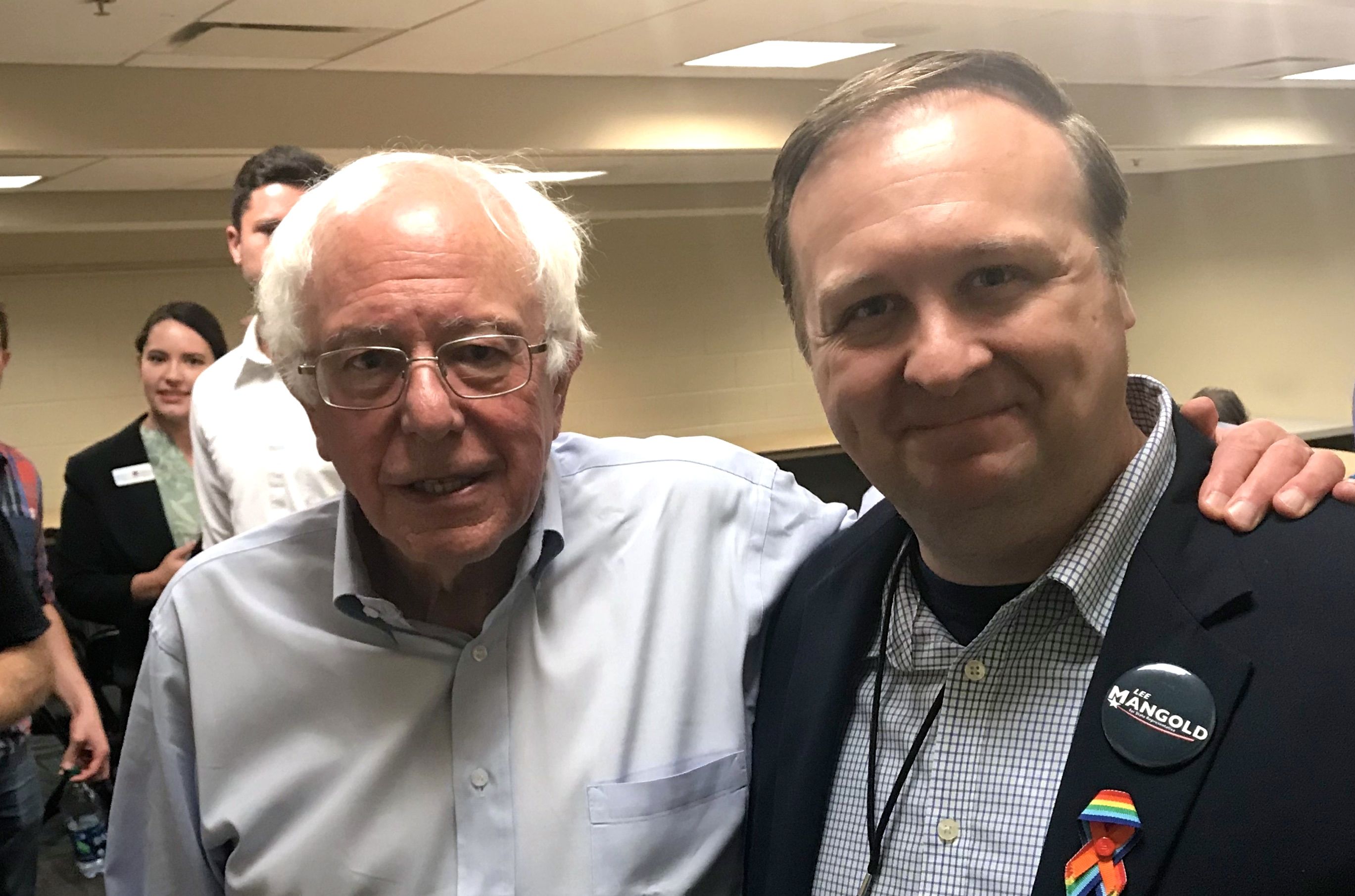 Following his visits to Tampa and Orlando last Friday, Democratic U.S. Rep. Bernie Sanders is offering endorsements to some local candidates in Florida, including Anna Eskamani, Carlos Guillermo Smith, and Lee Mangold in Florida House races.
Sanders, the Senator from New Hampshire, went to both towns to stump for Tallahassee Mayor Andrew Gillum's gubernatorial campaign. But before the speeches, he sat down with a number of local Democrats in each place.
The result: the patriarch of current Democratic progressive politics is weighing in on some of their races.
In Central Florida, Sanders announced endorsements of Mangold in House District 28, Eskamani in House District 47, and Smith in House District 49.
Sanders also endorsed Democrat Sanjay Patel's congressional campaign in Florida's 8th Congressional District, covering Brevard County, north Indian River County, and east Orange County.
In addition, Sanders announced his backings for Cindy Polo in House District 103, Dotie Joseph in House Disrict 108, Wesley Anne Beggs for Sarasota County Commission, and Sarah McFadden in House Districxt 106.
"I'm proud to be supporting nine incredible candidates for office in Florida," Sanders tweeted, with pictures of the nine, including Gillum. "Early voting has begun so let's get out the vote to transform Florida from the bottom on up!"
A couple of the campaigns were touting their endorsements.
"Senator Sanders is a champion for all these values, as am I," Mangold, who faces Republican David Smith in the HD 28 race, stated in a news release. "I'm truly honored to receive his endorsement and I will continue to fight for ALL working families – regardless race, religion, age, sexual orientation, gender, gender identity, or disability – to ensure that we don't reserve the American Dream for only a select few or allow it fade away."
Offered Eskamani, who awaits a winner of the Republican primary, Mikaela Nix or Stockton Reeves, in the November election:
"We envision a Florida where every person — no matter who they love, how much money they make, where they live, or who they worship — can live life to its fullest potential. I feel confident that with our victory in November, we'll be able to build that state together."