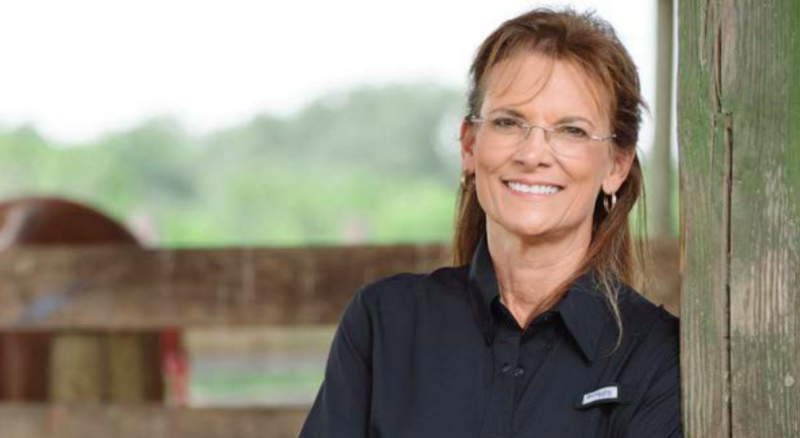 Sebring Sen. Denise Grimsely piled on more than 30 endorsements from local officials Monday as she sprints toward the finish line in the four-way Republican primary to succeed Adam Putnam as Agriculture Commissioner.
Monday's list included state Rep. Ben Albritton, Highlands County Tax Collector Eric Zwayer, Lawtey Chief of Police Shane Bennett, nine county school superintendents, two school board members, eight county clerks of the court, five county commissioners and another two former state lawmakers.
The new volley of local endorsements follows another bulk endorsement rolled out by Grimsley's campaign a little over a week ago that saw her add three dozen local elected officials to her roster of backers. Her extensive list endorsements includes 36 current county sheriffs, the Fraternal Order of Police, the Florida Professional Firefighters, the Florida Realtors, the Florida Medical Association as well as Senate President Joe Negron and six of his predecessors.
"While on the campaign trail, we have traveled from the Panhandle to the Keys, hearing from many state and local elected officials along the way about what is affecting their communities. I am inspired by their dedication to public service and I am pleased that so many have chosen to give our campaign their support after hearing how as the next Commissioner of Agriculture I will assist them in overcoming obstacles," Grimsley said in a press release.
"As the primary election quickly approaches, I look forward to continuing to meet with these leaders and sharing with them my vision for the future of the Florida Department of Agriculture & Consumer Services."
Grimsley faces Lehigh Acres Rep. Matt Caldwell, retired U.S. Army Col. Mike McCalister and former Winter Haven Rep. Baxter Troutman in the Aug. 28 primary race.
To date, Grimsley leads the GOP field in true fundraising with about $2.68 million raised between her campaign and political committees, Saving Florida's Heartland and Let's Grow Florida, since declaring for the race in February 2017. She had $850,000 banked as of Aug. 10.
Caldwell, meanwhile, has cleared well over $2 million himself and had more than $900,000 banked on Aug. 10. He's also landed his fair share of endorsements throughout his time on the campaign trail.
Troutman has pumped $3.25 million into his campaign fund and raised about $500,000, though his high burn rate has left him with just $86,500 on hand heading into the final days of the campaign. McCalister, for his part, has yet to hit $25,000 raised for his effort, even with nearly $19,000 in candidate loans.
The eventual GOP nominee will go up against the winner of the three-way Democratic primary between Nikki Fried, Jeff Porter and David Walker in November.
The full list of Grimsley's new endorsements is below:
—Jefferson County Superintendent of Schools Marianne Arbulu
—Lafayette County Superintendent of Schools Robby Edwards
—Bay County Superintendent of Schools Bill Husfelt
—Holmes County Superintendent of Schools Terry Mears
—Jackson County Superintendent of Schools Larry Moore
—Franklin County Superintendent of Schools Traci Moses
—Madison County Superintendent of Schools Karen Pickles
—Washington County Superintendent of Schools Joe Taylor
—Dixie County Superintendent of Schools Mike Thomas
—Highlands County Tax Collector Eric Zwayer
—Osceola County School Board Member Ricky Booth
—Taylor County School Board Member Jeannie Mathis
—Polk County Clerk of Court Stacy Butterfield
—Union County Clerk of Court Kellie Connell
—Charlotte County Clerk of Court Roger Eaton
—Marion County Clerk of Court David Ellspermann
—Highlands County Clerk of Court Bob Germaine
—Okeechobee County Clerk of Court Sharon Robertson
—Hardee County Clerk of Court Victoria Rogers
—Sarasota County Clerk of Court Karen Rushing
—Glades County Commissioner John Ahern
—Okeechobee County Commissioner Terry Burroughs
—Highlands County Commissioner Ron Handley
—Osceola County Commissioner Fred Hawkins
—Wakulla County Commissioner Ralph Thomas
—Lawtey Chief of Police Shane Bennett
—State Representative Ben Albritton
—Former State Senator J.D. Alexander
—Former State Representative Sharon Merchant