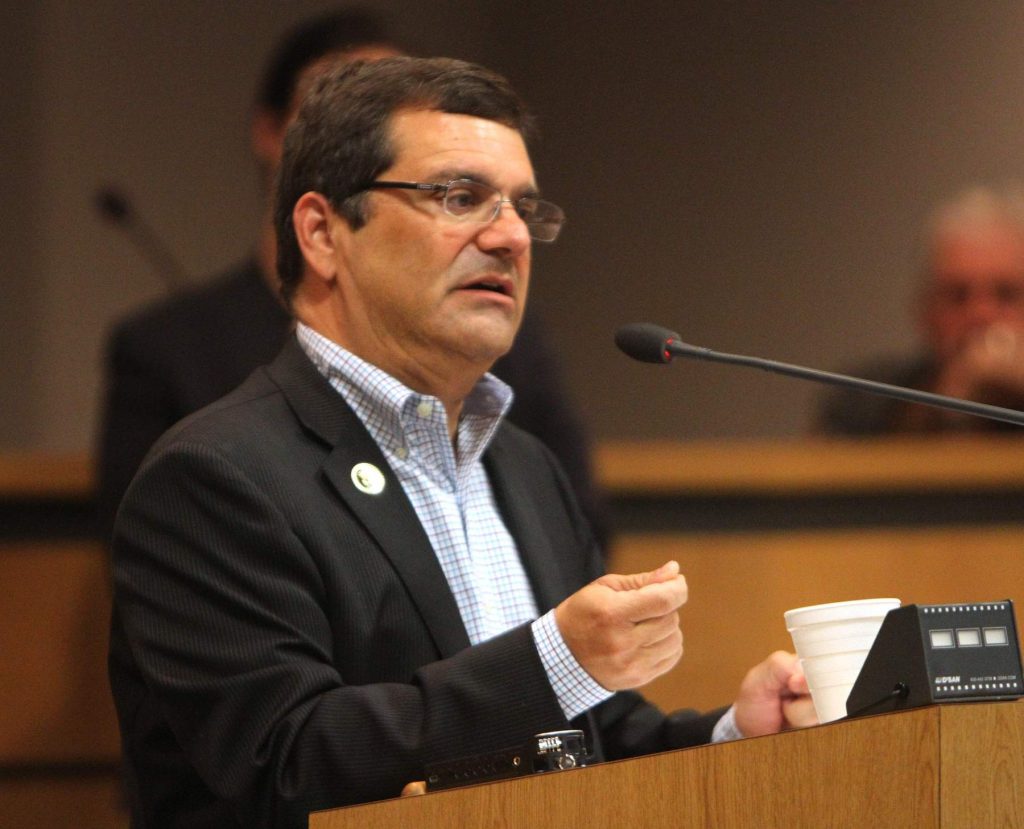 The Food and Drug Administration announced last week that it had approved the first generic EpiPen, and those saving cash on the lifesaving drug can thank U.S. Rep. Gus Bilirakis for the legislation that allowed regulators to inject some competition into the market.
Bilirakis, a Tarpon Springs Republican, was able to get multiple provisions into the FDA Reauthorization Act of 2017 (H. R. 2430) which was passed by Congress and signed into law a year ago. Among those provisions: An expedited approval process for generic drugs when no competitor exists on the market.
Bilirakis' language allowed the FDA to approve a generic version of the Mylan-produced EpiPen, an epinephrine auto-injector that provides fast relief to those suffering from an intense allergic reaction known as anaphylaxis.
Mylan had come under fire in recent years for raising the price of EpiPens from $100 to more than $600 a pack since it acquired the rights to the drug in 2007. The company has also finalized a $465 million settlement for overcharging the government for EpiPens.
"Too often we have seen the price of lifesaving medication skyrocket due to bad actors taking advantage of monopolies in the market. The dramatic spike in cost for medications, like the EpiPen, prompted me to push for these critical reforms," Bilirakis said in a news release.
"Sick people should never be held hostage so a pharmaceutical company can increase its profits. I am thrilled that my legislative efforts are already translating into lower costs for patients and look forward to seeing the reduction of cost for many more Rx drugs," he concluded
Teva Pharmaceuticals USA was approved to market the generic auto-injector, though the company has not specified a price or release date for the drug.
"We're applying our full resources to this important launch in the coming months and eager to begin supplying the market," the company announced last week.