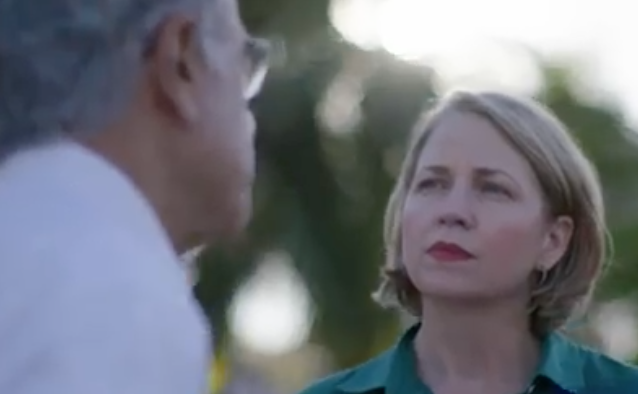 The father of one of the victims of the Feb. 14 massacre at Marjory Stoneman Douglas High School is angrily calling out Republican U.S. Rep. Mario Diaz-Balart for taking NRA money in a new ad for his Democratic opponent Mary Barzee Flores.
In the one-minute, 10-second digital ad launched Wednesday, Fred Guttenberg, whose daughter Jamie was among 17 people killed at Stoneman Douglas, condemns Diaz-Balart for taking $1,000 from the National Rifle Association after the massacre.
Barzee Flores is trying to unseat Diaz-Balart in Florida's 25th Congressional District, which covers a large chunk of South Florida.
In the ad, Guttenberg faces the camera and addresses Diaz-Balart directly, expressing the outrage of a parent of a slain teenager.
As the video moves between shots of the Parkland massacre, Diaz-Balart, and Guttenberg, Guttenberg says: "Mario Diaz-Balart, after February 14th, after my daughter and 16 others died, you had a choice to make. And you chose to take money from the NRA. You chose to take their money… you're not worthy of service… you need to be fired."
That is a reference to a June 6 check for $1,000, which Diaz-Balart's campaign took from the National Rifle Association of America Political Victory Fund. Guttenberg and text in the video also make reference to other contributions Diaz-Balart has taken from the NRA, citing a Washington Post story that reports that Diaz-Balart took more NRA campaign money than any other Florida member of Congress during that time.
"I will be working every day to support Mary Barzee Flores for Congress because I want her to serve. She will take common-sense gun safety seriously and be part of the solution," Guttenberg concludes.