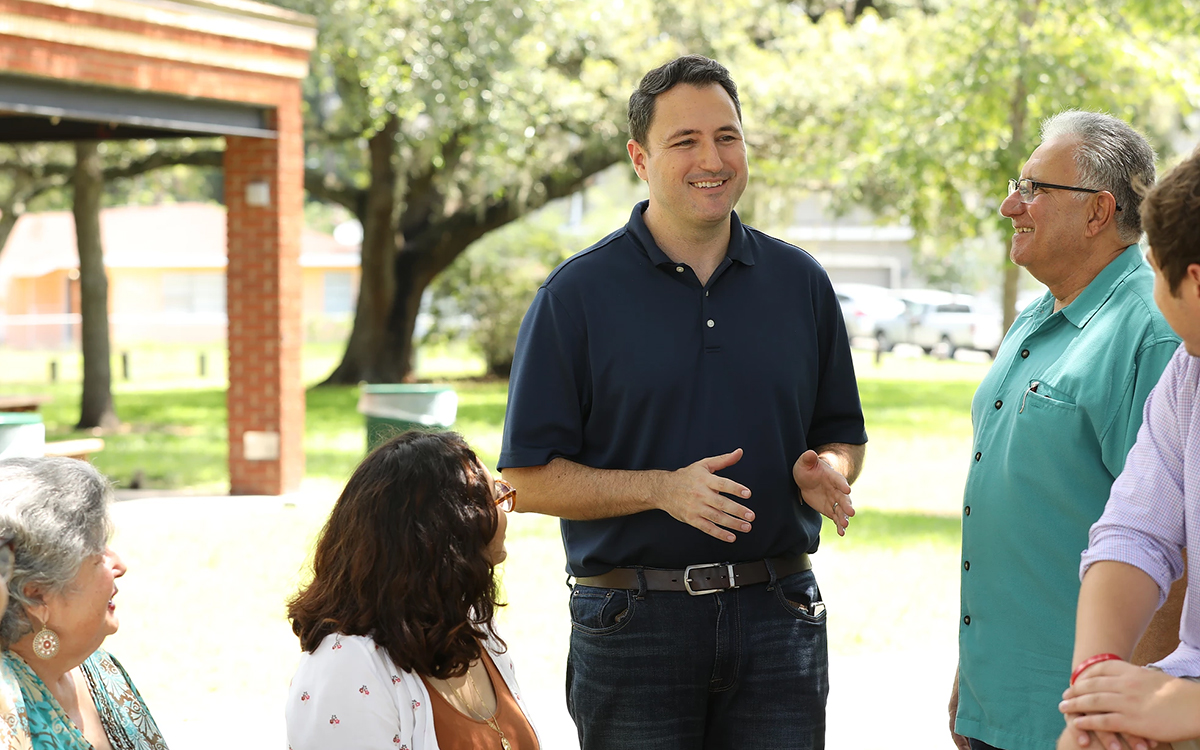 Tampa Democrat Mike Alvarez said Wednesday that if he's elected to House District 62, he has a plan to bring much-needed construction and maintenance funding to public schools.
The proposed plan, titled the "Make Schools Student Ready Act," would boost the funding schools receive from the Public Education Capital Outlay Trust Fund, or PECO, which is used for maintaining, restoring and repairing existing state education facilities.
The current year PECO projects plan allocates $50 million for maintenance and repair projects in K-12 schools statewide. According to Alvarez, that's simply not enough, especially considering Hillsborough County alone has a $1 billion maintenance backlog.
Some of the problems on the list aren't just cosmetic. As reported this month by the Tampa Bay Times, some Hillsborough County schools have high levels of lead in the water students drink.
"I talk to voters every day about their needs and how I can work for them in Tallahassee. Our state needs drastic changes in many areas, but my number one priority is to give our children a space they can learn that doesn't threaten their health," Alvarez said in a news release. "Parents shouldn't have to worry about heat waves and lead poisoning when they send their kids to school."
Alvarez said public schools need more capital funding to keep students in a healthy learning environment — things like lead and asbestos testing as well as air conditioning repair and upkeep all fall under the maintenance budget.
In an interview with Florida Politics, Alvarez said recent funding levels for PECO projects were "out of whack" considering lawmakers set aside more than $145 million to fund capital projects at charter schools this year.
PECO funding for public schools also used to be much higher. In a recent post on the Hillsborough County Schools website, the district said it received a combined total of $164 million in PECO funds from 2002 to 2009 but received only $19 million in such funding from 2009 to 2016.
"The shortsighted decision to cut these funds has had a huge impact on Hillsborough families. It's time to fix what Tallahassee Republicans broke," Alvarez said.
Alvarez added that low funding for school maintenance forces school districts to make tough decisions about which maintenance problems to handle and, in the case of repairs that can't wait, to figure out where else in the budget they can pull money from to cover the repair costs.
"When you delay routine maintenance, it's going to come back to bite you," he said.
Alvarez, a U.S. Marine Corps veteran who now works in the construction industry, is one of three Democratic candidates running for HD 62. He faces School Board member Susan Valdes and medical marijuana activist Chris Cano in the Aug. 28 Democratic primary.
The district is one of five state legislative seats, including three in the Tampa Bay area, to have its primary election locked down by a write-in candidate.
HD 62 covers part of Hillsborough County and is a Democratic stronghold currently represented by House Minority Leader Janet Cruz, who is term-limited in the House and running for state Senate.