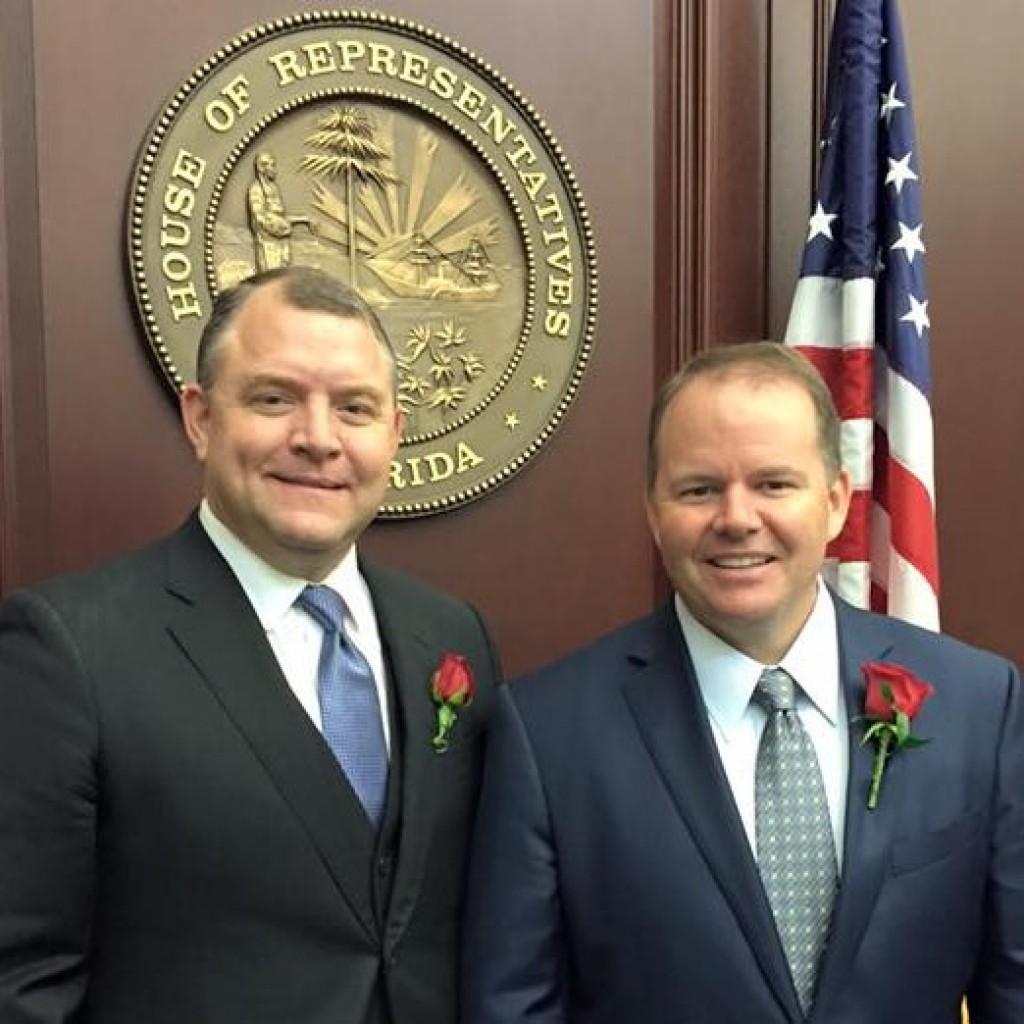 Political committees for two prominent Clay County legislators (state Senate Appropriations Chair Rob Bradley and state Rep. Travis Cummings) had some interesting spending between Aug. 11 and Aug. 23, newly filed reports show.
Bradley's Working for Florida's Families committee doled out $25,000 to the gubernatorial campaign of U.S. Rep. Ron DeSantis during the period.
Bradley endorsed DeSantis this month as "a proven conservative who will make a great Governor … an Iraq veteran with a solid conservative record and the support of our President."
The committee took in more than that, $67,500, including $25,000 from Florida Blue and $25,000 from Centene Corporation, a subsidiary of which just signed a Medicaid contract with the state of Florida this year.
Centene's Sunshine Health brand will "provide physical and behavioral health care services through Florida's Statewide Medicaid Managed Care (SMMC) Program …  [until] September 2023 … as Florida's sole Child Welfare Specialty Plan in all 11 regions while increasing the geographic area in which Sunshine Health may provide comprehensive (MMA and LTC) managed care to all 11 regions of the state."

Bradley's committee has over $600,000 on hand for the post-primary battles.
Cummings' First Coast Conservatives committee doled out $100,000 during the two week period to the Florida GOP's House Majority 2018 committee.
Cummings' committee, which has roughly $400,000 on hand, got $10,000 from Centene in the two-week period. Worth noting: he chairs the Health & Human Services Committee.