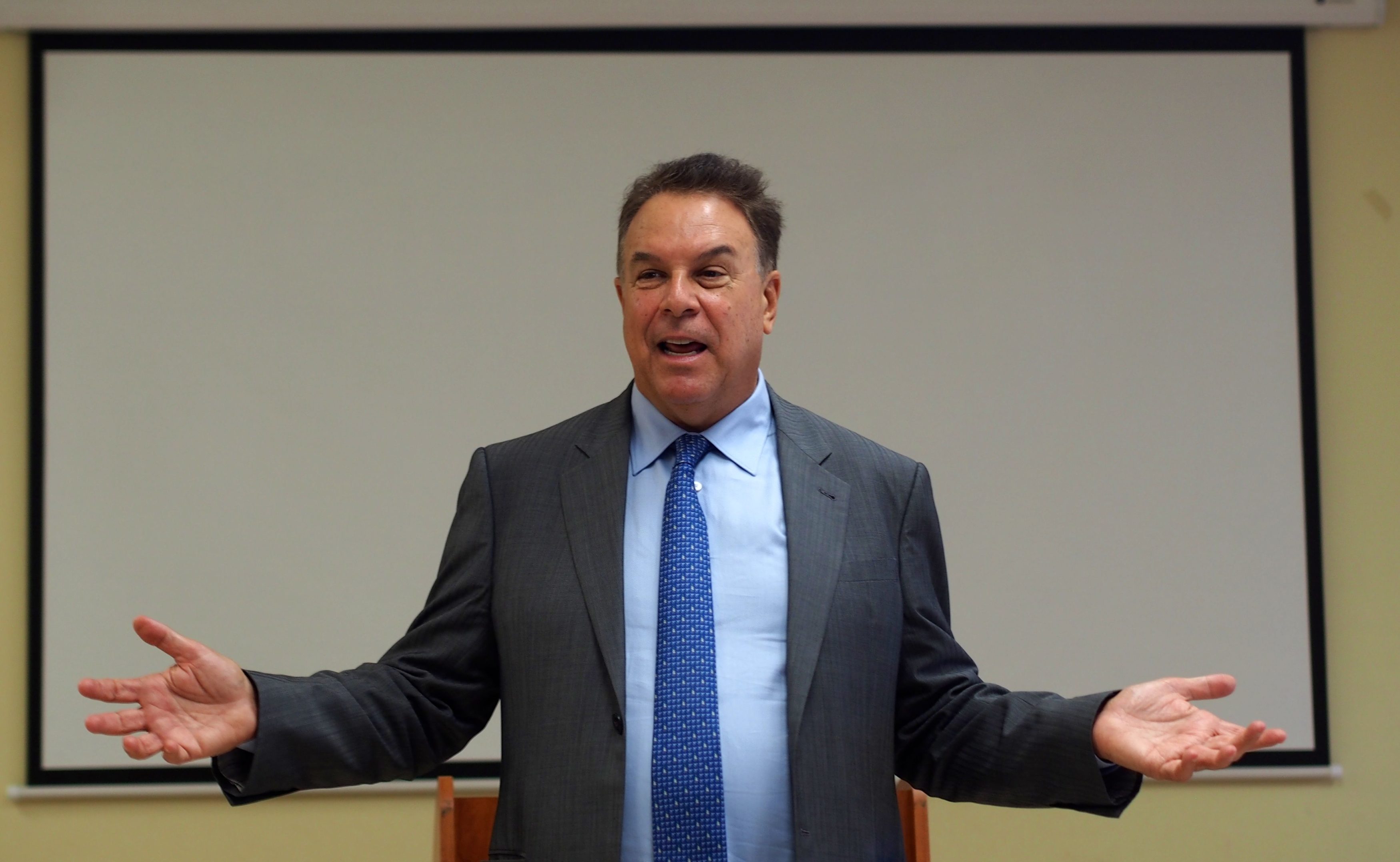 In the ever-changing landscape of the Florida Democratic gubernatorial race heading into Tuesday, Jeff Greene is back.
The day after the Palm Beach businessman, who had been running a distant fourth in polls, started pulling all his television commercials, he has reconsidered. Jeff Greene for governor commercials will start running again on Monday in Jacksonville, Orlando, and South Florida, his campaign announced Friday.
Campaign spokeswoman Claire VanSusteren said a recent poll showing Greene running second behind Gwen Graham helped lead the campaign to reconsider, and leave commercials already set to air Monday in place, rather than cancel them.
The campaign has more than $100,000 worth of commercials ready to roll
"It's a race toward the finish line. We're going to be firing on all cylinders," she said.
In most polls Greene is running well back of Graham, the former congresswoman from Tallahasssee, and former Miami Beach Mayor Philip Levine, and a few percentage points back of Tallahassee Mayor Andrew Gillum, though ahead of Winter Park businessman Chris King. That was his position in the polls despite the fact that Greene had spent $29 million of his own money, mostly on television and mail advertising this summer.
On Thursday Greene's campaign announced he was pulling back from TV commercials and public appearances, but would be focusing on marshaling his ground game, paid staff and volunteers statewide seeking to get Greene voters out to vote.
That effort is continuing VanSusteren said Friday.