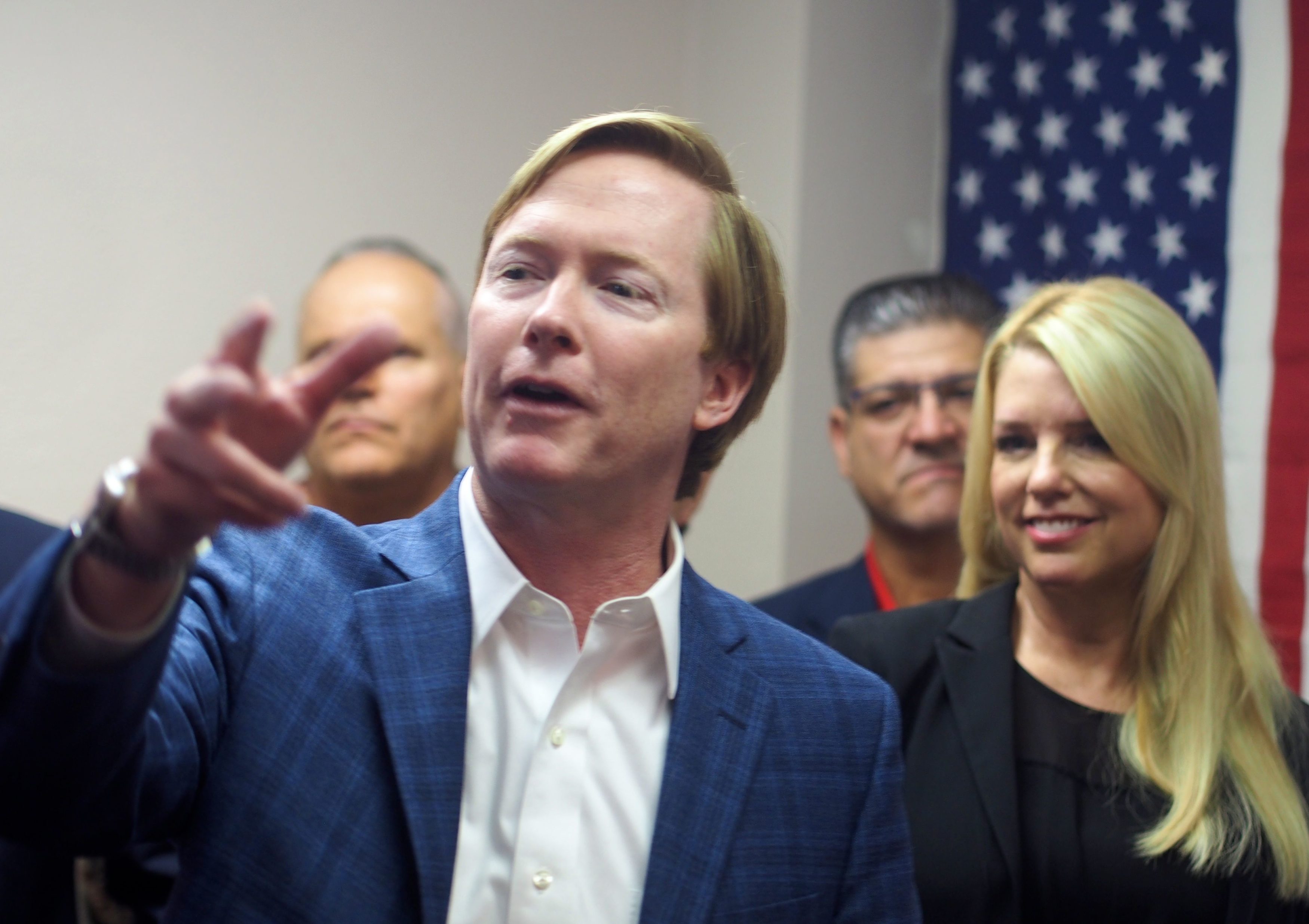 Though Agriculture Commissioner Adam Putnam faces a sizable deficit in our latest poll of the GOP Governor's race against U.S. Rep. Ron DeSantis, sources familiar with the campaign's thinking relate that Putnam has a short list of five potential Lt. Gov. picks, all of whom are Republican women.
Topping the list: Attorney General Pam Bondi, one of Putnam's highest-profile endorsers.
The two Cabinet members are natural allies, demographically, politically and temperamentally aligned, with long records of service that Florida Republicans admire.
Bondi endorsed her "dear friend" Putnam, then cut an ad for him, and will be in the Jacksonville market with Putnam, looking very much like a running mate at a Monday rally at the local Fraternal Order of Police.
Both Bondi and Putnam are very much aligned with the law enforcement community.
Bondi offers another unique value add: the unequivocal approval of Pres. Donald Trump, offering a bridge if Putnam should beat the President's endorsed candidate.
Kendall Republican Jeanette Núñez is also under consideration. The 46-year-old Kendall Republican is termed out of the House and has already launched a 2020 state Senate campaign.
Núñez would help shore up Putnam's support in the Miami area, where per our polling, DeSantis is up over 70 percent with primary voters.
Sen. Dana Young of Hillsborough County is also under consideration, per our information.
Young lauded Putnam after the first of two debates between the GOP gubernatorial hopefuls.
"Adam certainly thrives on state issues and that's what this election is about," said state Sen. Dana Young of Tampa. "I really enjoyed when Adam welcomed the moderators to Florida and welcomed his opponent to Florida."
Also under consideration: Education Commissioner Pam Stewart.
Putnam has campaigned heavily on the need for more workforce education, arguing that vocational training would fill skills gaps and fill needs throughout the state that aren't necessarily fulfilled by liberal arts degrees.
Erika Donalds, a Collier School Board member and the wife of state Rep. Byron Donalds, is a school choice advocate.
As a member of the Constitutional Revision Commission, Donalds pushed to get Amendment 8 on the ballot, which would impose statewide school board term limits. That Amendment is currently being challenged in court.