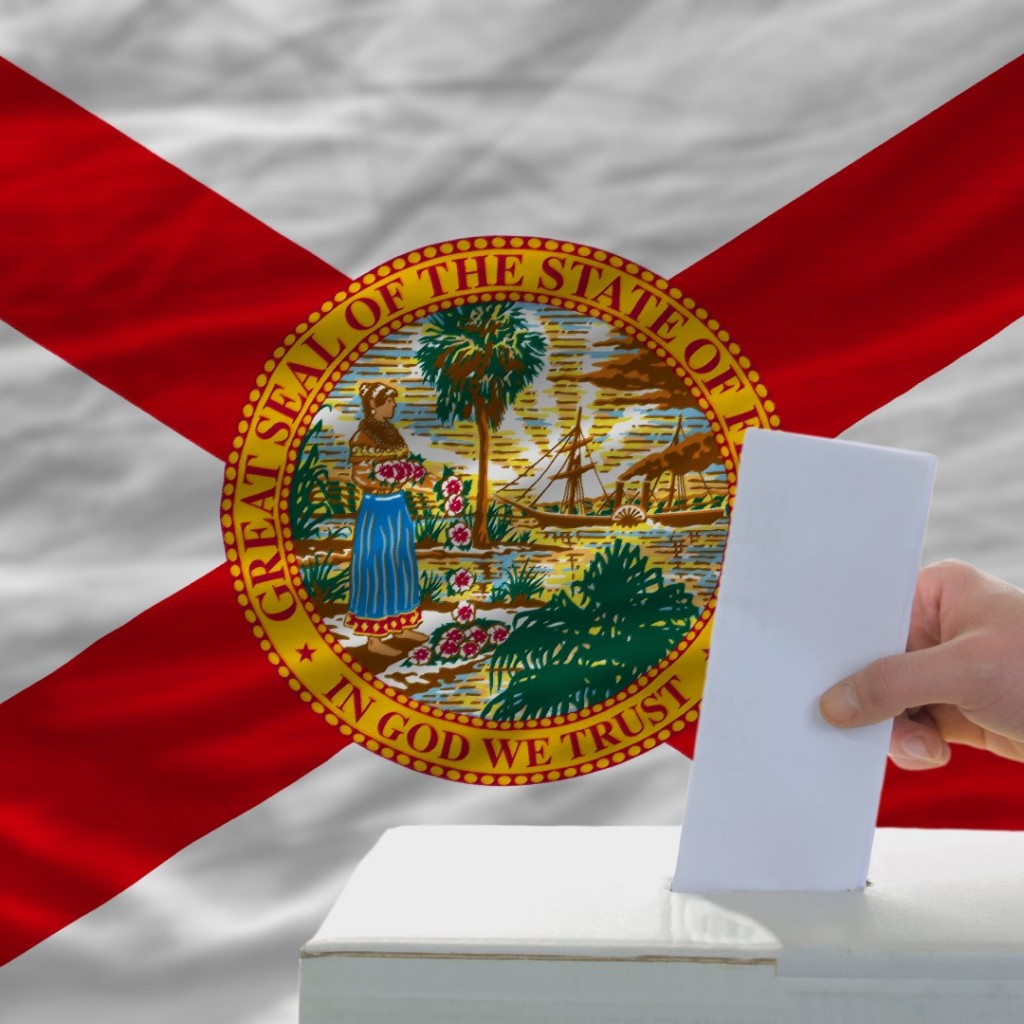 Five candidates have qualified to run for two Seminole City Council seats currently held by Chris Burke and Trish Springer.
The qualifying period to run in the upcoming 2018 election opened July 31 and ended Aug. 13.
Incumbents Burke and Springer, who are seeking re-election, are being challenged by former City Councilman Dan Hester and political newcomers Thomas Marrah, Jr. and Kelly Wissing.
A sixth candidate, Tom Christy, also qualified to run for council. However, days after qualifying, he withdrew from the election.
In a letter received by City Clerk Patty Beliveau on Aug. 17, Christy wrote, "Please accept this document as our withdrawal from the 2018 election process in the city of Seminole, November 6, 2018."
Beliveau said this would have been Christy's 10th attempt to run for council. He last ran in 2017, when he lost to incumbents Roger Edelman and Bob Matthews.
In a letter to the editor for Tampa Bay Newspapers, Christy wrote that he decided to "sit out this election cycle" because of "simple math."
He wrote, "Because of the flawed way that Seminole holds its local elections, the process becomes more of a cattle call than an orderly election. As many people as may wish can run. This many times results in someone getting the smallest fraction of votes and gaining a place on the council, and no one gets a plurality."
Meet the candidates
The Seminole Beacon recently submitted several basic questions to the five candidates running for council. Here are their responses:
Chris Burke
Age: 53
Years in Seminole: Almost 40
Government experience: Six years on Seminole City Council. Twenty-nine years with the city of Largo Police Department, which includes numerous facets of government interactions (at) the local, state and federal level. Ten years of indirect federal government experience while serving in the United States Army and United States Army Reserve.
Community involvement: Previous positions: president of the Blessed Sacrament School Advisory Council, president of homeowners' association, Seminole Shooting Stars soccer coach, certified youth soccer referee, Veterans of Foreign Wars Post 9272, Friends of Seminole Library
Reason for running:  I am running to remain on the City Council so that we may continue the economic boom and city growth that Seminole has seen during my time on the council. Good government fosters great cities, and I'm pleased to have been part of the renaissance that Seminole is experiencing. Our residents are proud of their city; let's keep it going!
Top three issues in Seminole: The top three issues in Seminole would be: One, continuing the amazing business growth, especially in and around City Center. Two, maintaining our incredibly low property tax rate — which has not gone up in 12 years, and won't while I'm on council! Three, keeping our streets safe by continuing to focus on traffic issues such as high congestion areas and excessive speed.
Dan Hester
Age: 63
Years in Seminole: 30-plus
Government experience: Served the citizens of the city of Seminole for five years (two terms) from 2005/2010. Served on Pinellas County Transportation Task Force. I've been actively involved in city and county government for over 30 years working with our elected officials to bring positive change and direction to our city and county.
Community involvement: Founder/former president of MEOW Now, Inc., a 501c3. Spent 18 months working with Pinellas County Animal Services, Pinellas County Commissioners advancing trap/neuter/vaccinate/return (TNVR). TNVR is legal in Pinellas County and the organization has TNVR'd 5,000 cats in our county. I also served on the Board of Directors of the SPCA Tampa Bay. Current president of my community homeowners' association.
Reason for running: I'm starting to see some cracks forming in the foundation of our city, which are concerning. I don't believe the citizens have a voice nor do I believe some of the elected officials do their homework when representing their constituents.
Top three issues in Seminole: One, public safety (getting behind the increasing crime rate in the City, first responder resources need examination); two, accountable and responsible development in the city (revision to the city comprehensive plan where required); and three, I believe the city can do a better job of prioritizing the allocation of residents' tax-dollars.
Thomas Marrah Jr.
Age: 60
Years in Seminole: 23
Government experience: No elected government experience. Served in the United States Navy.
Community involvement: I'm an usher at Blessed Sacrament Church. I volunteer to train a group at the Seminole Recreation Center called the Seminole Rec Mud Warriors to run in mud runs in the area. All ages and fitness levels. I also volunteer to help with events at the rec (center).
Reason for running: I decided to run for council, because I think the city of Seminole is a great place to live and it is time I give back to this great community.
Top three issues in Seminole: Some issues I want to look at if elected are hurricane readiness in protecting against power outage and closer evacuation center and infrastructure.
Trish Springer
Age: 52
Years in Seminole: 30
Government experience: Three years on Seminole City Council. Involvement with the Suncoast League of Cities and Florida League of Cities
Community involvement: Eight years on the Seminole Recreation Board and past chair. Past president Seminole Kiwanis Club.
Reason for running: My reason for running is to keep and maintain the great city (Seminole) is with our budget and services, and (also to) maintain (our) quality of life. (I've) learned a lot and am involved with the Suncoast League of Cities, the Florida League of Cities and (am) on several committees to fight for home rule.
Top three issues in Seminole: Three issues that are not really issues, but projects that the city is completing are: open green spaces, getting Orange Blossom Park upgraded and finished, (and,) of course, Waterfront Park that will hold our Veterans Memorial Ring of Honor. Also, (I) am proud to keep our tax rate down and (the city has) not raised taxes in over 10 years and still keeps our city services in balance.
Kelly Wissing
Age: 43
Years in Seminole: I have lived at my current home 13 years, but I grew up in Seminole as well. I am a true Floridian, born and raised in Pinellas County.
Government experience: None
Community involvement: School Advisory Council chair at Starkey Elementary, Starkey Elementary PTA member and several years as a past board member, Old Salt Fishing Foundation active volunteer, Celma Mastry Ovarian Cancer Foundation Fishing Tournament Committee member.
Reason for running: Representing families in Seminole.
Top three issues in Seminole: One, increase communication in our city. Many residents express feelings that they do not know what is going on in our city or how our council can represent them. Give our residents a voice that can be heard and recognized. Two, invest in our Recreation Department; invest in our youth that will be the future of Seminole. Three, create an atmosphere for city employees and residents that will encourage them to keep their revenue in Seminole by investing in our local businesses and create larger community involvement.
—
Material republished from Tampa Bay Newspapers.