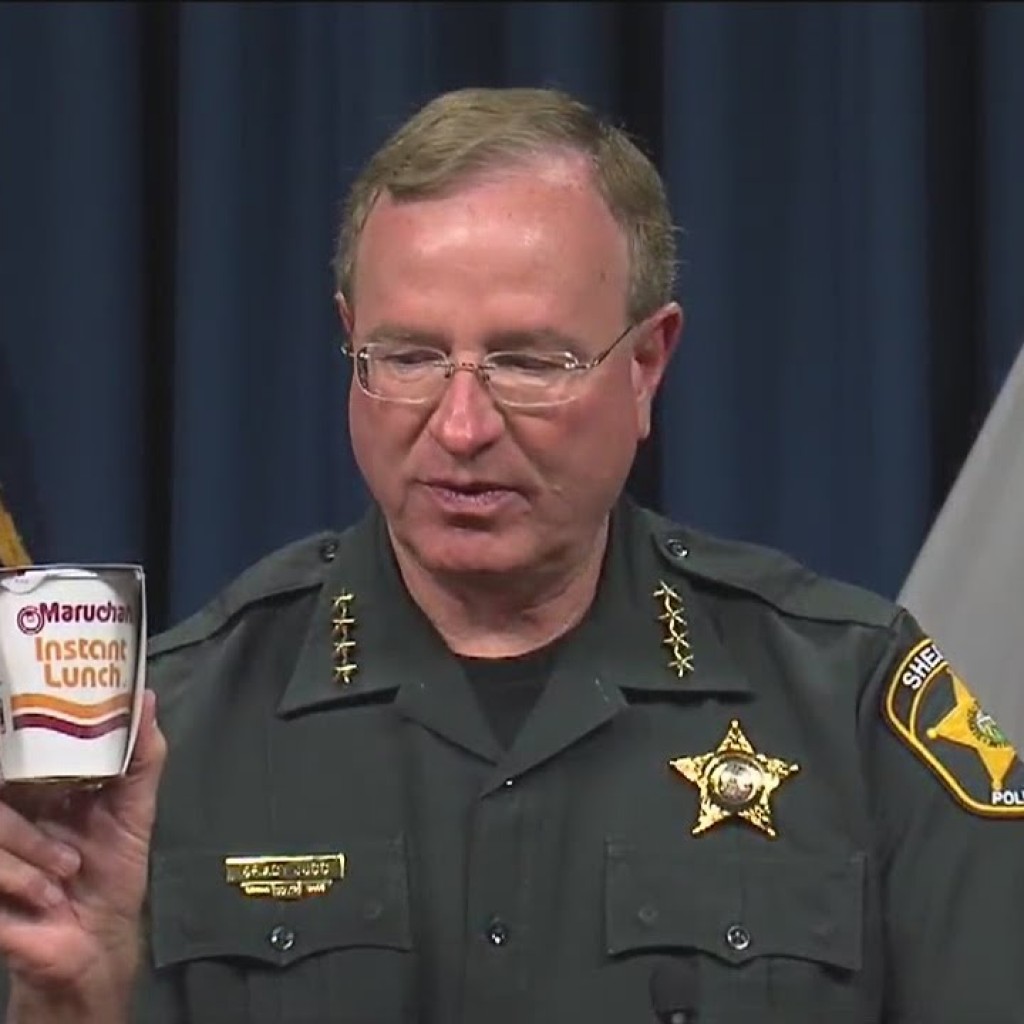 He doesn't.
Despite a glowing quote on a Ross Spano for Congress mailer, Polk County Sheriff Grady Judd hasn't backed anybody in the open House race in Florida's 15th Congressional District. And he's pissed anyone thinks he's on Spano's side.
In audio released to Florida Politics, Judd makes clear he never endorsed a candidate in the Republican Congressional primary, but he sure doesn't favor Spano.
"Hello. I'm Sheriff Grady Judd, and I'm angry," the audio starts. "Ross Spano is trying to trick you.
"He used my picture and a quote from a press conference, then mailed it to thousands of people, giving the false impression I'm supporting him. I'm not supporting Ross Spano."
He goes on to reference the District 59 representatives 'no' vote on the bill, legislation opposed by the National Rifle Association. His strong critique comes because the Riverview state representative voted against the school safety bill passed in the wake of the Parkland shooting.
"He [Spano] voted against protecting our children this year, and he is misleading you," Judd says in the audio. "I have not endorsed anyone—yet. Now you know the truth."
So what prompted the angry missive? Spano's campaign recently sent out a mailer with a picture of himself and the sheriff with a pull quote reading "Ross Spano is a hero in my eyes."
The content of the mailer comes from an event in which Judd and Spano proposed an alternative set of measures.
But support for this separate proposal from Judd did not translate into opposition to a broader bill ultimately passed and signed into law by Gov. Rick Scott. Spano, in contrast, voted against the bill that ultimately passed.
"There was something in that bill for everyone not to like, but at the end of the day I supported it for the sake of the children," Judd told The Tampa Bay Times.
"I told him [Spano], 'You cast a political vote.' You're saying, 'My political future's more important than keeping the children safe.' "
The header on Ross Spano's Twitter page at the moment is a picture of Judd and Spano together.
While Judd makes clear he has yet to pick sides in a competitive four-way primary, the audio comes from former state Rep. Neil Combee's Congressional campaign, a decent indication of Judd's much friendlier relationship with the Lakeland native.
Construction company owner Sean Harper, Ruskin Chamber leader Danny Kushmer and conservative activist Ed Shoemaker also seek the Republican nomination, which will be decided in a primary on Tuesday. The seat opened up this year after Republican U.S. Rep. Dennis Ross announced his retirement.