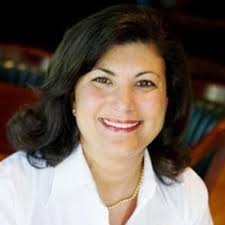 Former state Sen. Paula Dockery has made an endorsement for Congress, backing Brandon businessman Danny Kushmer in the Republican primary for Florida's 15th Congressional District.
Dockery, a lawmaker-turned-syndicated columnist, said Kushmer was the strongest Republican in a five-candidate primary field.
"I would encourage all of my Republican friends in FL Congressional District 15 to vote for Danny Kushmer," Dockery said in a statement released by the Kushmer campaign.
Dockery served in the Florida House from 1996 through 2002 before moving to the Florida Senate, where she served for another decade.
Kushmer right now is in a five-way primary to succeed retiring Republican U.S. Rep. Dennis Ross, who announced his retirement earlier this year.
Kushmer has served as the executive director of the Ruskin Chamber of Commerce and of the International Responsible Farming Council, boosting his bona fides with the business and agriculture community of the Central Florida district. He and his wife Cally own Florida's Horizon.
"I am honored to have the support of Paula Dockery, she was a stable force in Tallahassee as a conservative and it is my honor for her to get behind my campaign for Congressional District 15," he said.
While a Republican throughout her legislative career, Dockery has built up a reputation as a moderate voice and a frequent critic of President Donald Trump, cheering Robert Mueller's investigations of Trump cohorts, and she's asserted in the past feelings that the modern GOP deserted members in the middle of the spectrum like herself. Voter records as of May 2018 listed she was now registered as a Democrat.
But Kushmer in the press release announcing Dockery's support stressed his support of key parts of the Trump agenda, including building a border wall and eliminating "Sanctuary Cities." He also promoted his support of the Second Amendment and backed term limits for members of Congress.
The Congressional race has one of the most crowded fields in Florida right now, with Kushmer battling state Rep. Ross Spano, former state Rep. Neil Combee, construction company owner Sean Harper and conservative activist Ed Shoemaker.
A primary on Tuesday will determine the Republican nominee.