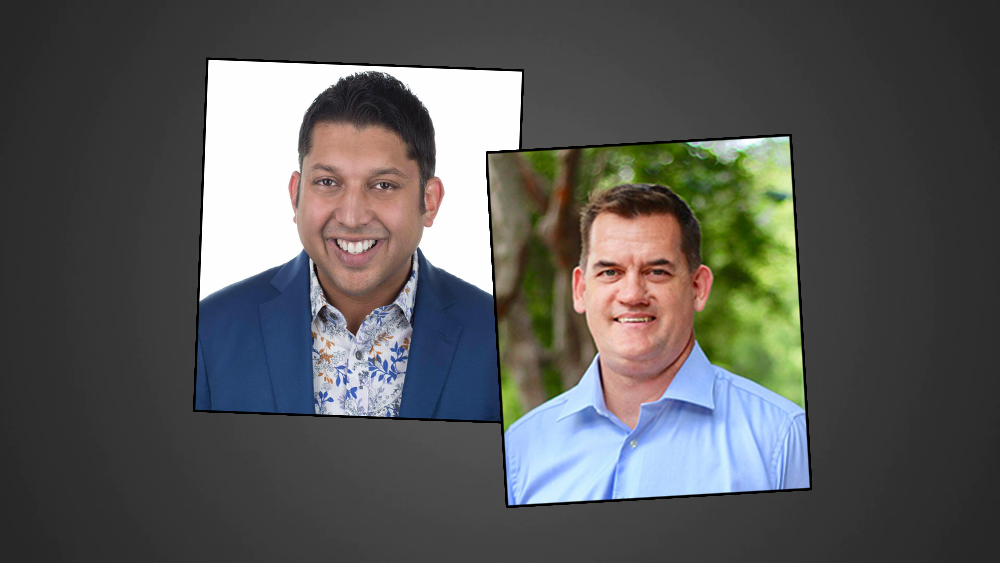 After spending months revving up to face off for the District 1 seat on the Hillsborough County Commission, Republicans Todd Marks and Aakash Patel found themselves making ambitious first-time bids for the countywide District 7 seat held by exiting Commissioner Al Higginbotham.
The race was an expensive one, and it wasn't without its fair share of mudslinging but in the end Marks defeated Patel in a landslide, netting more than two-thirds of the vote in the two-way race.
Patel, a Tampa businessman, had built a massive war chest — five days out from the Tuesday's election he had raised nearly $575,000 between his campaign account and affiliated political committee, Elevate Tampa. Marks, meanwhile, raised about $158,000 for his bid, with much of it coming from his own checking account.
Though Patel's fundraising efforts were impressive, so was was his ability to pull in big-name endorsements — U.S. Rep. Gus Bilirakis, Attorney General Pam Bondi, House Speaker Richard Corcoran, former U.S. Sen. George LeMieux, former House Speaker Will Weatherford, to name a few.
Though Marks wasn't as flashy or well-funded, he had a few major backers behind him, including Tampa Sen. Dana Young and state Reps. Jackie Toledo and Lawrence McClure. His biggest get, however, was likely the nod from Commissioner Sandy Murman, whose seat he and Patel were competing for before entering the District 7 race.
Patel beat Marks to the airwaves with an ad highlighting his vision for "A Better Hillsborough," but it didn't take long for Marks to remix the positive message displayed in Patel's 30-second spot into a hit piece highlighting some past donations Patel had made to Democratic politicians — while a dive into finance reports did show $1,853 in contributions to Democratic campaigns, it also uncovered $21,875 in donations to Republican candidates.
Rather than dumping oppo on Marks, Patel responded with an ad promising to keep it clean and not shift his message away from the issues facing Hillsborough voters. That move didn't pay off.
Marks will appear on the November ballot alongside Kimberly Overman, who emerged from the four-way Democratic primary Tuesday. Also contending in the general election is Green Party candidate Kim "KLARC" O'Connor.
Election Day is Nov. 6.