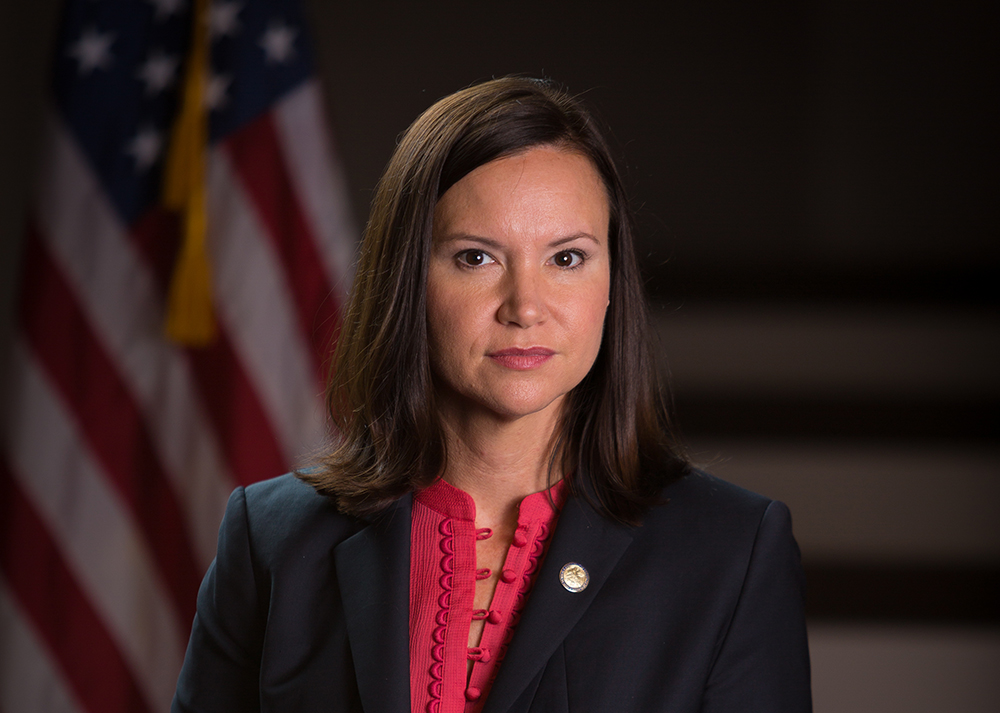 After months of scrapping and the field narrowing from four candidates to two, former Circuit Court Judge Ashley Moody and Pensacola state Rep. Frank White faced off Tuesday in the Republican primary for Attorney General.
With the ballots counted, Moody defied recent polls and emerged from the bruising primary with a 13-point victory over White who, just two years after he first won elected office, dumped a lot of his own cash betting big on a statewide race.
The race to replace current Attorney General Pam Bondi, who could not run for re-election because of term limits, started humming more than a year ago, when Jacksonville Republican Rep. Jay Fant became the first-in candidate for the statewide seat in May 2017.
Moody followed the next month and quickly took a dominating lead in fundraising — her inaugural finance report saw her bring in more than $600,000 between her campaign and committee, while Fant didn't manage to scrape together even half that much given double the time.
The two-way race chugged along for months, with Fant desperately attacking Moody, and at one point he even challenged her to a debate. When she declined, he went on with the one-man "debate" by his lonesome.
But it was late last year when the Attorney General race really began cooking. White joined the race in October and put down $1.5 million of his own — or his wife's — money to show he was serious. Undeterred, Dover state Rep. Ross Spano made it a four-way primary in mid-November.
Spano would eventually exit the race and endorse Moody when the opportunity to run for an open seat in Congress presented itself, while Fant pulled the plug on his campaign a few months later after several months of middling fundraising.
From June on, it was a two-person sprint.
Moody kept getting broad donor support and impressive endorsements — including nods from Bondi, dozens of Republican county sheriffs, half of Florida's state attorneys, and others — while White kept pumping more and more cash into his campaign seven figures at a time.
In early June, White had already announced a $1 million TV buy, and he kept those ads rolling through primary season. As of Aug. 23, he had pumped $3.5 million of his own money into his bid and received more than $500,000 in additional support through his father-in-law, car dealership magnate Sandy Sansing.
Including the self-funding and the family money, White brought in nearly $5.85 million for his run and has spent nearly every dime, including more than $4.3 million in hard money for media buys and a substantial amount more for direct mailers bashing Moody for accepting public matching funds for her campaign — a program used by most statewide candidates, including both Republican gubernatorial hopefuls.
Moody, for her part, had brought in $4.65 million by the time pencils down was called in the money race and has spent about $2.92 million on media buys. And she gave White her fair share of flack via mailers and a website highlighting the questionable source of his self-funding dollars and hammering him for never having prosecuted a case or much at all as an attorney — he spent a couple years in private practice and has since worked as the general counsel to his father-in-law's car dealership empire.
Still, his ad spending made a difference. Moody held a slim lead in the polls back in June when neither candidate was well-known, but by mid-July White had overtaken her. When August hit, White's lead was in the double digits.
But only one poll matters: The primary election results.
Now that Moody has secured the Republican nomination, and handily at that, she'll need to restock her campaign and committee accounts as she moves on to face Tampa state Rep. Sean Shaw in the general election. Though he hasn't raised near as much money, his primary was far less bruising, leaving him some cash to spend now that both nominees will have to pivot and pitch themselves to all voters rather than the party faithful.
Election Day is Nov. 6.