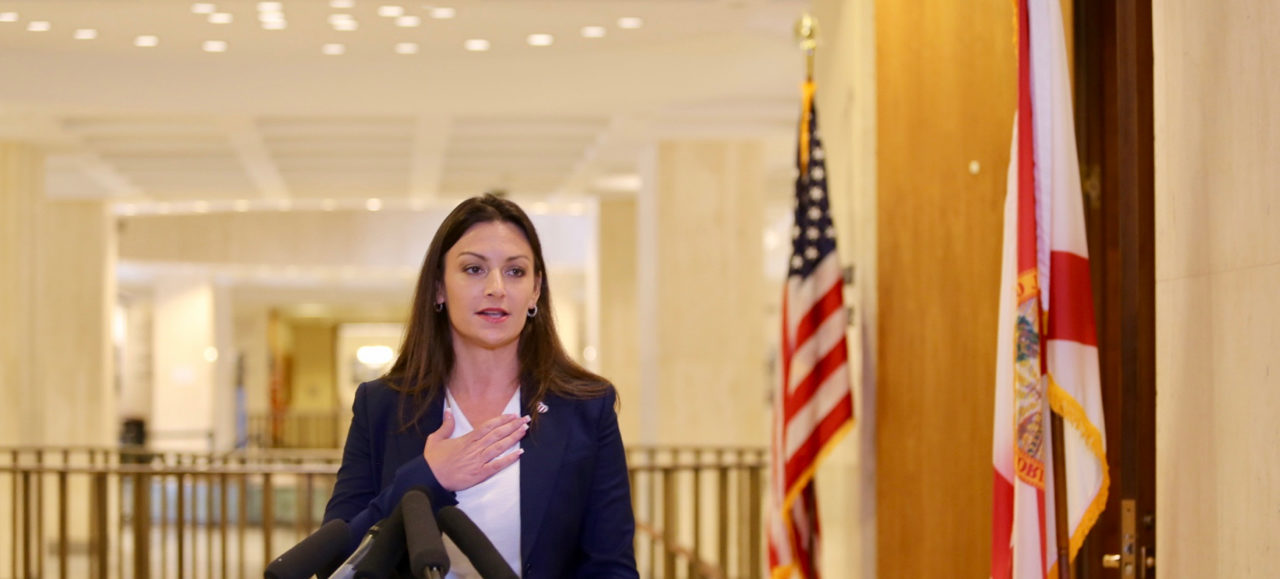 Nikki Fried won the primary election for Agriculture Commissioner Tuesday night, defeating Democratic opponents Roy David Walker and Jeff Porter.
Fried, a Broward-based lawyer and medical marijuana lobbyist, entered the race relatively late in June but became a quick favorite who easily outraised Walker and Porter and stood out among their lackluster campaigns.
"I'm honored that Florida Democrats have put their faith in me to finally elect a Democrat to the office of Agriculture Commissioner," Fried said in a news release. "Florida needs new leadership at the Department who will advocate for expanded patient access to medical marijuana, fix Adam Putnam's failures in overseeing concealed weapons permits, and work to protect both consumers and our clean water, land and coasts."
Her campaign to lead the Florida Department of Agriculture and Consumer Services is distinct. While the Republican candidates emphasize the agency's connection to Florida farmers, Fried focuses heavily on a relatively new agricultural frontier: marijuana. She has also made a point of criticizing the state's gun policies, a merited strategy as her bid for the office coincided with news that the agency's current head, Putnam, oversaw critical errors in the department's issuing of concealed-weapons permits.
In a news release accompanying a candidate introduction video, Fried's campaign stated she "intends to use the office to expand access to medical marijuana for sick and suffering Floridians, support the agriculture industry while protecting Florida's land, water, and beaches, advocate for consumers, and be an independent, compassionate voice on the Florida Cabinet."
Helping Fried's campaign are former and current stars of the Florida Democratic Party. Among her endorsers: former Governor and current U.S. Rep. Charlie Crist, U.S. Rep Lois Frankel, former U.S. Rep Patrick Murphy, former CFO Alex Sink, 25 state lawmakers, and 33 county and municipal leaders.
She also was the unanimous favorite of editorial boards across the state, including the Tampa Bay Times, Miami Herald, and Sun Sentinel.  Fried also received the backing of labor union SEIU, Ruth's List, and the Palm Beach County Human Rights Council.
Fried will compete against Republican nominee Matt Caldwell in the Nov. 6 general election.