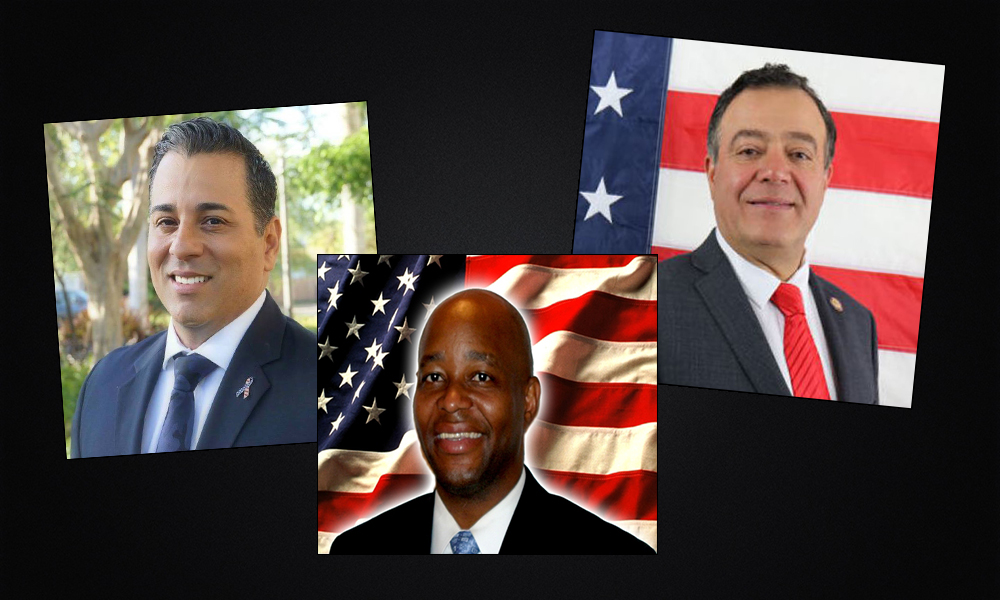 Nicolas Kimaz has knocked off blogger Javier Manjarres in the GOP primary for Florida's 22nd Congressional District.
Kimaz scored 41 percent of the vote overall. Manjarres earned just 34 percent, with Eddison Walters in third place with 25 percent.
The primary got heated at times, with Manjarres facing criticism over his representation of his time in the U.S. Air Force. The organization's records show him separated prior to completing basic training.
Manjarres disputed that record posting a photo he says is from graduation, but it appeared to be a flight photo that would have been taken prior to completion of basic training. Kimaz called for Manjarres to release his DD-214 to clear up his records or drop out of the race. Manjarres refused.
Manjarres also duked it out with Walters, a Republican from Alabama, implying he may be a Democratic plant. Walters was previously registered as a Democrat, though voiced his support for Donald Trump and the National Rifle Association.
It appears Manjarres' dirty tricks weren't enough to woo Republican primary voters to his side.
Incumbent U.S. Rep. Ted Deutch also advanced in the Democratic primary over Jeff Fandl. Deutch remains a large favorite in November.