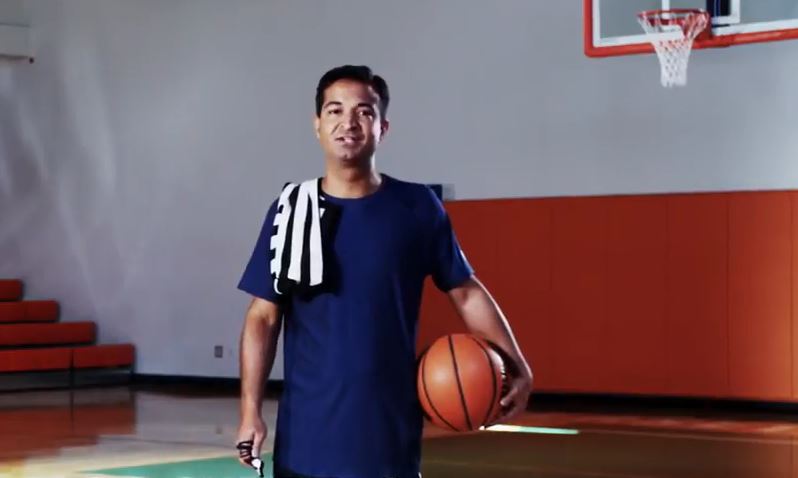 A new 30-second TV spot has Carlos Curbelo playing the role of referee when it comes to Washington politics.
The ad, titled "Refereeing Washington," harkens back to Curbelo's first job as a basketball referee.
Curbelo makes the case that the skills he learned back then help him shoot straight when it comes to political debates in D.C.
"My first job was refereeing basketball," Curbelo begins as he laces up his shoes and dribbles onto the court.
"I called a fair game. But Washington politicians don't play fair. And I just call 'em like I see 'em.
"The left blocked my Dreamers solution. I called them out and kept working. The right didn't do enough for our environment or school safety, so I called that one too. In Washington, many politicians play for their party, but I play for you."
The spot closes with Curbelo addressing the camera, saying, "I'll always make the fair call."
Curbelo's new ad hits a narrative he's likely to come back to throughout the general election. It's the second spot he's released lately pushing a bipartisan message.
That may be necessary if Curbelo is to hold onto his seat come November, given the national climate seems to favor Democrats, according to generic ballot polling.
Curbelo does need to defeat a nominal primary challenger, Souraya Faas, on Tuesday to advance to the general in Florida's 26th Congressional District. He'll face off against either Debbie Mucarsel-Powell or Demetries Grimes on Nov. 6.
If Mucarsel-Powell earns the Democratic nod, she'll likely try to push back against Curbelo framing himself as above the partisan fray.
"Curbelo forgot to 'reach across the aisle' when he voted last year to take away health care from over 100,000 people in our district," Mucarsel-Powell has said of Curbelo's vote to repeal and replace Obamacare.
"At odds with the 20 Republicans who voted to protect our health care, Curbelo stood with his Washington Republican friends and turned his back on his community."
Watch Curbelo's new ad below.