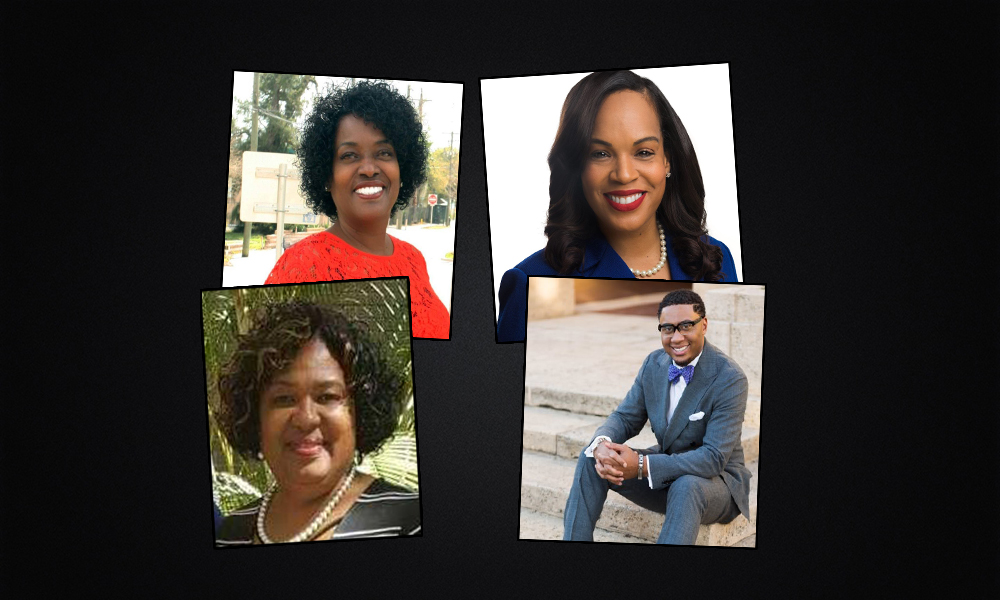 Business owner and activist Dianne "Ms. Dee" Hart has won the Democratic primary for Florida's House District 61.
As a safely Democratic district, which comprises parts of eastern, central and northern Tampa, HD 61 had no incumbent seeking re-election — as state Rep. Sean Shaw vacated the seat to run for Attorney General.
That meant the primary drew several serious contenders. Hart took the race with 44 percent of the vote.
Other Democrats in the race included teacher Sharon Carter, attorney Norman Harris and attorney Karen Skyers.
The clear fundraising winner, Skyers raised more than $70,000 in support of her run and scored endorsements from Shaw, Ruth's List Florida and the Hillsborough County LGBTA Democratic Caucus.
Hart, who touts decades of civic engagement and neighborhood activism, lost the 2016 primary for the seat to Shaw by just 101 votes. With $51,000, she was the fundraising runner-up. Her years of experience as a civic leader won her a nod from the Tampa Bay Times editorial board.
As relative newcomers, Harris and Carter trailed in fundraising, pulling in around $22,000 and $4,000, respectively.
All four candidates demonstrated the drive to make a change in Tallahassee, namely on public education, health care and transportation.
Hart will face write-in candidate and FSU student Valion Joyce in November, though it's unlikely to be much of a contest.
Had Joyce not filed, the race would have been on the November general ballot, which would have allowed thousands more voters to weigh in, not just the district's Democrats, as was the case Tuesday. Roughly 35,000 of the district's 95,000 registered voters are not registered as Democrats.