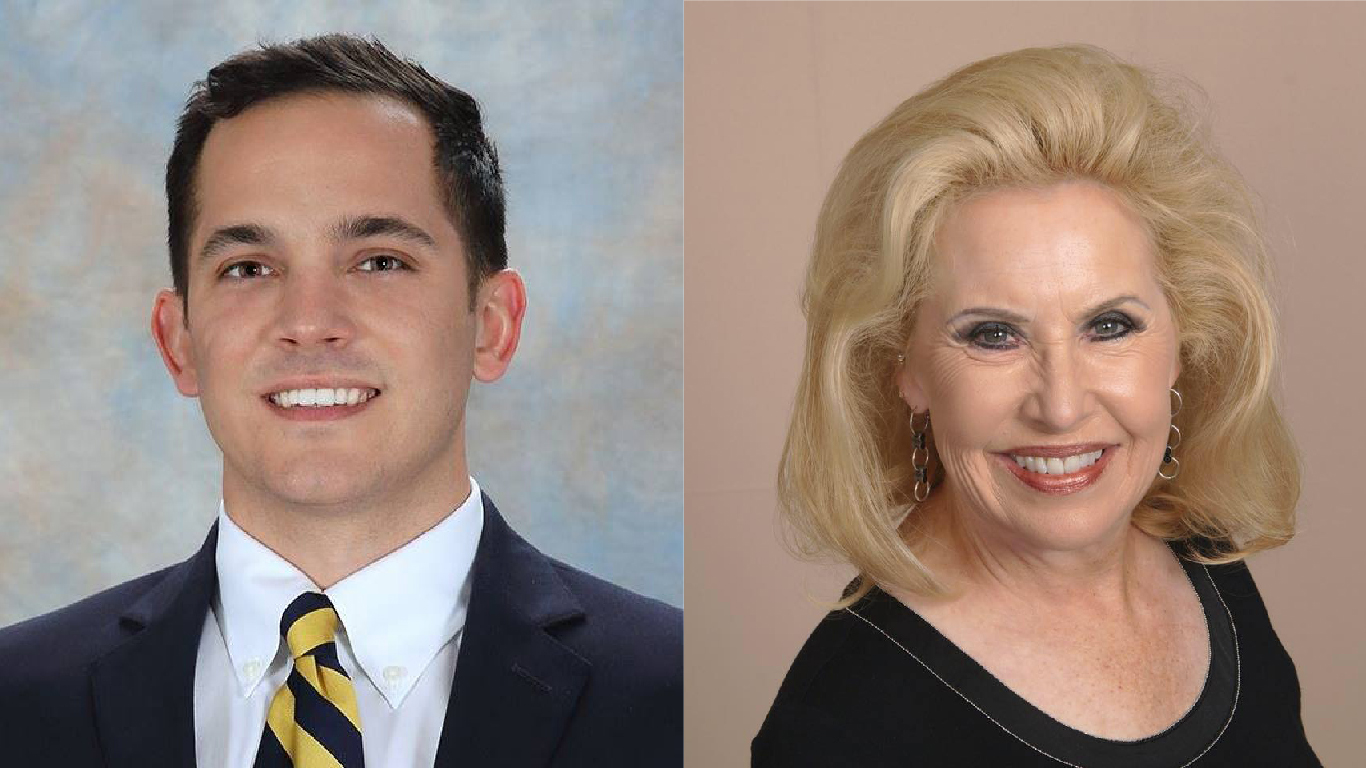 Three Republicans and two Democrats competed Tuesday for their party's nomination to succeed former state Rep. Larry Metz, who gave up Lake County's House District 32 in March to accept a judicial appointment from Gov. Rick Scott.
HD 32 has a hefty Republican lean, and the GOP fielded Shannon Elswick, Anthony Sabatini, and Monica L. Wofford to take over for Metz, who had held the district since it was redrawn ahead of the 2012 election cycle.
With all precincts reporting, Sabatini led the Republican field with 47 percent of the vote, followed by Elswick at 29 percent and Wofford at 24 percent.
Sabatini, a 29-year-old Eustis City Commissioner and commissioned officer in the Florida Army National Guard, lagged substantially in fundraising, though his name recognition led to an easy win in the three-way primary.
Elswick was the fundraising leader with $92,360 in outside cash and another $10,000 in candidate loans, while Wofford, a businesswoman and author who runs her own training and consulting firm, cleared $85,512 for her bid. In the end, that didn't matter.
All three Republicans vying for the seat had the second-from-the-top rating from the National Rifle Association, an "AQ," and an "A" rating from anti-abortion group Florida Right to Life backing up their conservative credentials, with Sabatini's prior experience in elected office serving as a key advantage over his primary rivals.
Sabatini is now nearly certain to succeed Metz — HD 32 is a Republican stronghold that went plus-15 for President Donald Trump in the 2016 election.
Still, there will be an election on Nov. 6, and while a "blue wave" isn't likely to overcome the seawall of HD 32, two Democrats competed for the chance to give Lake County's voters an option in the general.
Cynthia Brown a Groveland rancher and the former president of the American Shipbuilding Association, ran on a "Lake County" first platform and it paid off. With all precincts reporting, she held a dominant 65-35 percent lead over her lone competitor, Sheryl Needle Cohn, a Clermont author and playwright who works as a special needs educator at Groveland Elementary School.
Unlike the Republican side, the better funded candidate took the prize in the Democratic primary, though the amounts in play were much lower. Brown collected $15,590 from donors and staked her campaign with a $32,000 candidate loan. Cohn, meanwhile, raised $3,535 including a small amount of self-funding.
With the title card set for November, what remains to be seen is whether HD 32 Republicans flex their 10,000-voter registration advantage on Election Day, or Democrats in the district over-perform to show support for their first state House candidate since HD 32 was created.