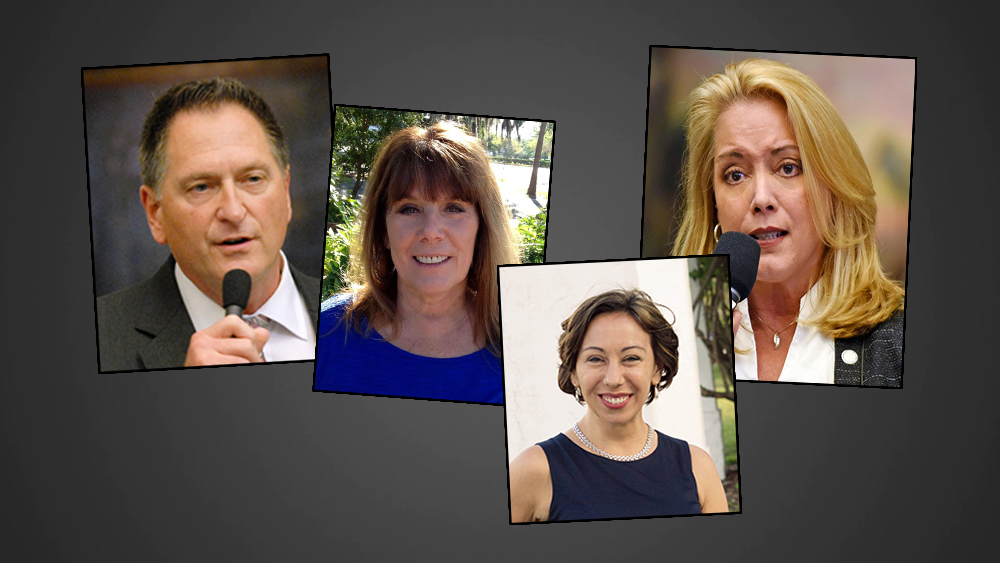 If there were a local proxy for the national GOP's intraparty conflict, it would be Pinellas County Commission District 6.
This three-way race pitted Larry Ahern, a Trump Republican legislator from Seminole, against a St. Petersburg activist with Tea Party roots (Barbara Haselden) and a moderate Republican lawmaker, state Rep. Kathleen Peters of Treasure Island.
In the end, moderation won out: With 100 percent of precincts reporting, Peters has 48 percent of the vote; Ahern is in second place with 36 percent, while Haselden managed to get 16 percent.
The District 6 seat became open upon the passing of Commissioner John Morroni, a moderate Republican who held the seat since 2000.
Although she had yet to term out, Peters eschewed re-election to the House District 69 seat and voiced frustration over the legislature's efforts to stifle local governments in their ability to pass local regulations on a variety of matters. She was an early and passionate supporter of investing in mental health and addiction and vowed to do so at the county level.
Polling suggested Peters was ahead of her opponents, and she won the recommendation of the Tampa Bay Times.
Ahern, meanwhile, is termed out of his seat.
Arguably the most conservative lawmaker in the Pinellas Legislative Delegation, Ahern was an early supporter of then-candidate Donald Trump. He has generally sided with ultraconservative House leadership, and as a Pinellas County Commission candidate has promised to lower taxes and promote limited government as well as public safety.
A first-time commission candidate, Haselden cited as one of her biggest accomplishments her role in fighting the Greenlight Pinellas initiative, which would have funded expanded transit in Pinellas County via a sales tax increase. A Tea Party activist since around the time President Barack Obama took office, she has also expressed a desire to limit the power of government and impose term limits on commissioners.
Newcomer Amy Kedron, a Democrat who did not face a primary challenge, will also be on the ballot for this seat in November.