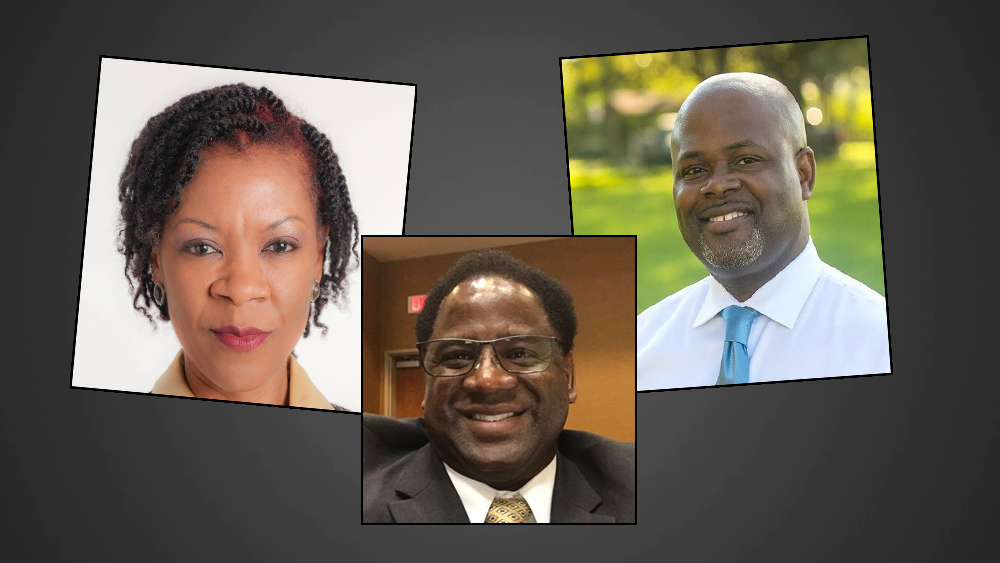 Incumbency has distinct advantages, as Wengay "Newt" Newton won another term in House District 70 – despite a serious challenge from aggrieved St. Petersburg Democrats.
Given that there are no contenders from any other party, the primary decided who will serve the heavily Democratic district seat.
Yet, if there was a primary for St. Petersburg politicos to watch, it was this.
With echoes of the bitter 2017 mayoral contest, a big question was whether Newton, a Democrat, had a liability on his hands after vocally supporting former Mayor Rick Baker, a Republican, over current Mayor Rick Kriseman, a Democrat.
Challenging Newton were first-time candidate Keisha Bell and Vito Sheeley, who had served as an aide to Democratic U.S. Reps. Cathy Castor of Tampa and Charlie Crist of St. Petersburg, as well as Crist's predecessor, former Republican U.S. Rep. David Jolly of Indian Shores.
In the end, incumbency won out: Newton took 51 percent of the vote, compared to 34 percent for Bell and 15 percent for Sheeley.
When it comes to core Democratic issues, the candidates weren't exactly on opposite ends of the spectrum. All were in support of boosting education as well as public housing funding, expanding Medicaid and challenging pro-gun legislation like "Stand Your Ground." A lawyer and St. Petersburg Chamber of Commerce member, Bell added reproductive rights to the list and vowed to make anti-discrimination legislation a priority if elected.
Still, Kriseman allies appeared to go all-in for Sheeley. He landed endorsements from Kriseman as well as Pinellas County Commission Chair Ken Welch, St. Petersburg City Council Chair Lisa Wheeler-Bowman and School Board Member René Flowers.
Newton, meanwhile, scored a recommendation from the Tampa Bay Times.
Newton ended up with around $79,000 in the bank, while Sheeley and Bell raised about $27,000 and $13,300, respectively.
Newton was elected to his seat in 2016. HD 70 comprises parts of Hillsborough, Manatee, Pinellas and Sarasota counties.
It's a predominantly African-American district that votes overwhelmingly Democratic (Newton beat out a Republican opponent for the seat in 2016 with more than 75 percent of the vote). The lack of an opponent from any other party opened up the District 70 primary to all voters within its boundaries, though it's unclear whether that would have had much impact on the outcome of this particular race.