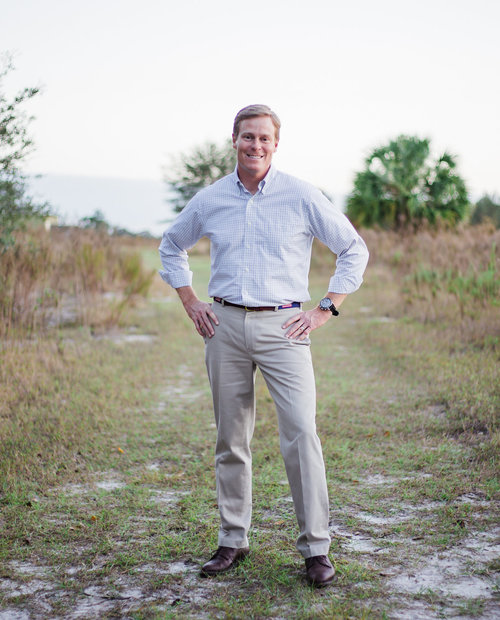 Congressional candidate Chris Hunter won by a landslide in the Democratic primary in Florida's 12th Congressional District. Now, the former FBI agent turns his attention toward incumbent U.S. Rep. Gus Bilirakis, a Palm Harbor Republican, in the November general election.
Hunter came out on top of a three-person primary. With nearly all precincts reporting in the three counties within the district, Hunter  won 65  percent of the vote compared to 19 percent for tax consultant Stephen Perenich and 16 percent for software engineer Robert Matthew Tager.
The federal prosecutor jumped into the race in January, attacking Bilirakis as a career politician selling out voters' interests in Washington.
Bilirakis first won election to the U.S. House in 2006, succeeding his father U.S. Rep. Michael Bilirakis in the seat. Before the federal position, the younger Bilirakis served in the state House from 1998 through 2006. As recently as 2014, Bilirakis won re-election to his seat completely unopposed.
With President Donald Trump generating enormous interest in mid-term elections for Democrats, a crowded field lined up to challenge the incumbent.
Tager was the party's nominee in the district in 2016, but lost to the incumbent by 37 percentage points two years ago.
This cycle, Hunter remained the most successful fundraiser in the Democratic field and had $254,000 in cash on hand as of Aug. 8.
That's still a fraction of Bilirakis' war chest. The incumbent as of Aug. 8 held $683,000 in cash on hand and has raised more than three times the contributions of Hunter.
But the Democratic candidate gained a big boost in visibility in July when the Democratic Congressional Campaign Committee put Bilirakis on its target list and singled out Hunter as a candidate capable of flipping the Tampa Bay area district.
That said, the seat remains one of the more difficult prizes to win blue wave or not. President Donald Trump won Florida's 12th by 18 points over Democrat Hillary Clinton in 2016.
A St. Pete Polls survey in July found Bilirakis holding an 18-point lead over Hunter.