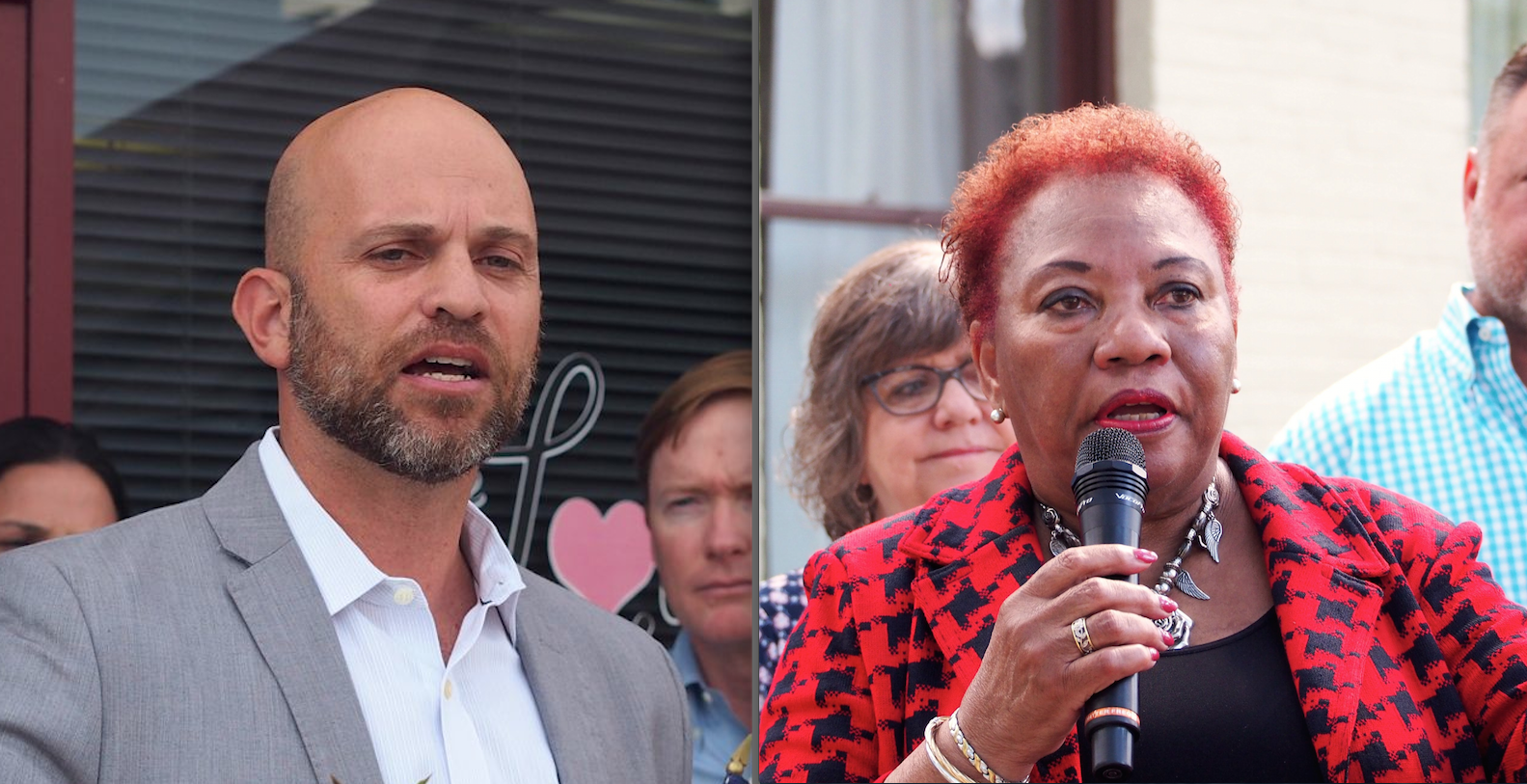 State Rep. Rene Plasencia easily put away a Republican primary challenge from the right from George Collins, former State Sen. Geraldine Thompson took a step in her political comeback attempt, and Democratic nominees were sorted out for two other Republican-held seats in Central Florida Tuesday.
Plasencia, a two-term Representative seeking to hold onto House District 50 covering east Orange County and northwest Brevard County, easily dispatched Collins for the second Republican primary season in a row Tuesday.
He gets Democrat Pam Dirschka in the Nov. 6 election.
Thompson, who served in both the Florida House and the Florida Senate before giving that seat up to run unsuccessfully for Congress in 2016, dispatched Margaret "Melanie" Gold in a close race for the Democratic nomination to run in House District 44, in southwest Orange County.
Thompson now gets a shot at Republican state Rep. Bobby Olszewski in November in a district that is slightly Republican but turning gradually purple.
Lawyer Tracey Kagan will be the Democratic nominee to run in House District 29 in Seminole County against incumbent state Rep. Scott Plakon.
Maitland City Councilwoman Joy Goff-Marcil is the Democratic nominee to run in House District 30 against Republican incumbent state Rep. Bob Cortes. That district covers south-central Seminole County and north-central Orange County.
Plasencia said he sided with his constituents interests, even when it meant bucking leadership in the Florida Legislature, and voters recognized that.
This was a rematch with Collins, who won the Brevard County portion of the district in 2016. Not this time. Plasencia took 65 percent in Brevard, and 62 percent in Orange.
"I think it was more the work that I've done over the last couple of years, and really listening to the voters, to my constituents, always being receptive to their needs, and just being approachable," Plasencia said.
Thompson said of her victory Tuesday, "It tells us that people want experience. We've seen the candidates who come from the business world and think that legislative work is like a business. It isn't. The voters overwhelmingly decided they want experience."
Kagan defeated fellow lawyer Darryl Block in the HD 29 Democratic primary, 65 percent to 35 percent.
Goff-Marcil defeated two Democratic primary opponents, Clark Anderson and Brendan Ramirez, getting 52 percent of the vote in Orange County and 42 percent in Seminole County, while neither Anderson nor Ramirez topped 35 percent in either county.