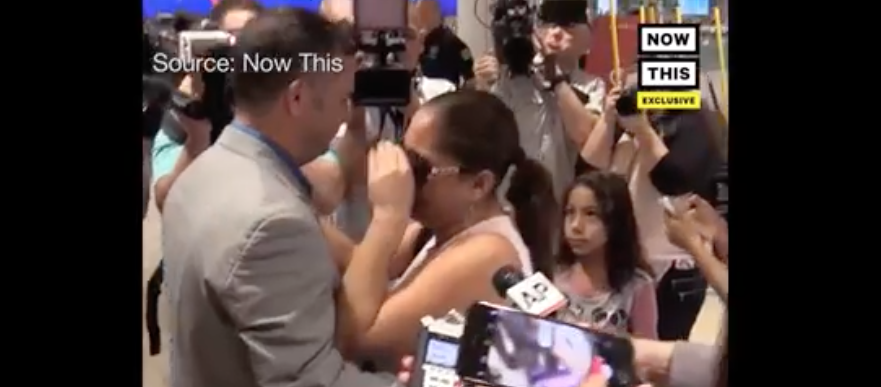 The George Soros-backed Latino Victory Fund declared Tuesday evening that its independent campaign spending to support U.S. Rep. Darren Soto reached $500,000 entering today's Democratic primary against his challenger former U.S. Rep. Alan Grayson in Florida's 9th Congressional District.
That amount, which Latino Victory Fund described as "an investment," bought more than 500 television spots that have aired in recent weeks on Spanish-language television stations and networks in Central Florida; commercials on Spanish radio stations; Spanish-language social media; several mailers targeting Hispanic audiences in CD 9; and other campaign advertising and grassroots organizing efforts on Soto's behalf, the group spelled out in a news release issued Tuesday evening.
The Latino Victory Fund efforts might wind up being an unexpected weapon pushing Soto over the top if he defeats Grayson in Tuesday's primary, which has been bruising, contentious, and by most accounts, close. The fund's late-Tuesday announcement spelling out details of efforts on Soto's behalf certainly suggests that.
Earlier Tuesday, Soto's staff expressed fresh confidence in his chances to defeat Grayson, the district's congressman for two terms before Soto, specifically because Soto's campaign was seeing high turnouts of Hispanic voters, a constituency he identifies with and probably needs to win, but which has been notoriously unreliable in past elections.
When he first was elected to Congress in 2016, Soto became the first member of Congress from Florida who was of Puerto Rican heritage.
CD 9 has Central Florida's greatest concentration of Hispanic residents, and Puerto Ricans are by far the biggest ethnic group, and growing fast in the past five years. Today the Puerto Rican communities centered in CD 9 are among the largest in the continental United States. Soto has made Puerto Rico and the Puerto Rican communities in Central Florida major focuses.
Latino Victory Fund pointed that out as important for its support for him.
"Darren Soto has fought for Florida families as an effective advocate in Congress. Now it's our turn to fight for him," Cristóbal J. Alex, Latino Victory Fund president, stated in the news release. "We were pleased to have managed one of the most sophisticated, multifaceted political programs to defend Darren Soto, the only Puerto Rican member of Congress from Florida, and to have built Latino political power along the way that will have a positive impact beyond today's election."
Soto is one of more than 30 Democrats whom Latino Victory Fund is backing in federal and state elections around the nation, including Debbie Mucarsel-Powell, who's running for Congress in Florida's 26th Congressional District; state Sen. Annette Taddeo, who's seeking re-election in Senate District 40; state Rep. Janet Cruz, who's running for the Florida Senate in Senate District 18; and Brendan Ramirez, who's running in the Democratic primary Tuesday for House District 30.
The political action committee counts Soros, the New  York billionaire who finances Democrats, liberal causes, and political candidates of color across the country, as its biggest single benefactor for the current election cycle, thanks to the $500,000 he has donated to the group in the past year. But he's not single-handedly carrying the committee, as he has done with other political committees he funded. Latino Victory Fund also lists numerous other five- and six-figure donations from other political committees, labor unions, law firms and individuals, according to the Center for Responsive Politics.
Beyond the direct political expenditures, Latino Victory Fund is reporting that it invested $50,000 in research into the rapidly changing demographics in Florida, and to engage newly arrived Puerto Ricans, including through polling and focus groups. The organization also hosted a high-profile fundraiser for Soto, offering him a national audience, and played a significant role in obtaining the endorsement, for Soto, from San Juan, Puerto Rico, Mayor Carmen Yulín Cruz, according to the release.