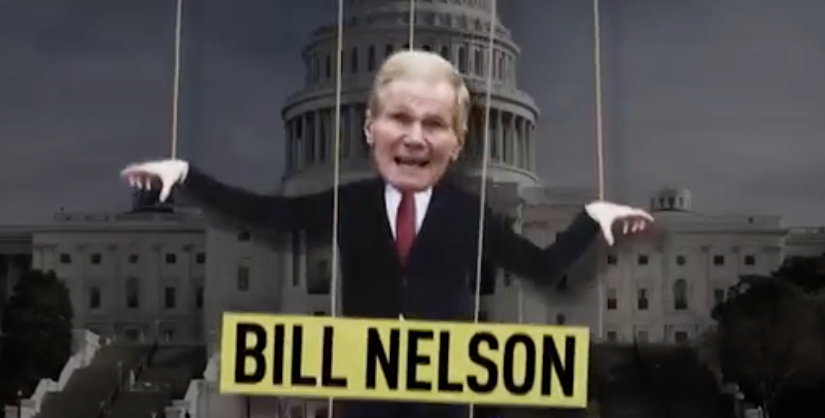 The New Republican PAC, set up last year by Republican Gov. Rick Scott, is going after Democratic U.S. Sen. Bill Nelson with a new television commercial depicting him as a puppet for the Democratic Party, and always supporting tax increases.
Starting Wednesday, the ad appears statewide on both television and the internet, according to a news release from New Republican, which Scott set up as a super PAC and then formally cut ties with so that he could run against Nelson in this year's U.S. Senate race.
The 30-second commercial "Puppet" also picks up a theme begun in Scott's campaign commercials, painting Nelson as "confused," an unspoken implication that the 75-year-old Senator could be struggling with mental stability issues, an assertion that Nelson's campaign has declared, "the worst kind of dirty politics."
As the video animates Nelson held up by puppet strings, the narrator begins, "Why are Democrats spending almost $50 million to re-elect Bill Nelson? Simple. They control this confused puppet nearly 90 percent of the time."
The text asserts Nelson's voting record in supporting Democratic bills, and also votes on tax bills,  providing detail that Nelson's campaign has repeatedly refuted as factually inaccurate.
But the commercial drives home the point that Democrats and Nelson support taxes.
"Job-killing income taxes. Taxes that hurt our seniors and the middle class. He voted for all of them," the narrator declares. "Bill Nelson: Washington Democrats' ol' reliable puppet."